James Hare is Britains oldest fine silk manufacturers, spanning over 150 years of service to fashion and interior designers across the world.
The website was started from scratch following thorough research into the market sector and target audience. A full restructure of the site architecture was done to pull out old content and have a smooth e-commerce experience. New features were added for the users, including a full account section, feature collection pages, a curated inspiration section and product tagging of images to allow users to add their favourite fabrics in images to mood boards for later use. With a large amount of photography, a very visual approach was taken to the site, putting these to the forefront and supporting with simple, crafted typography.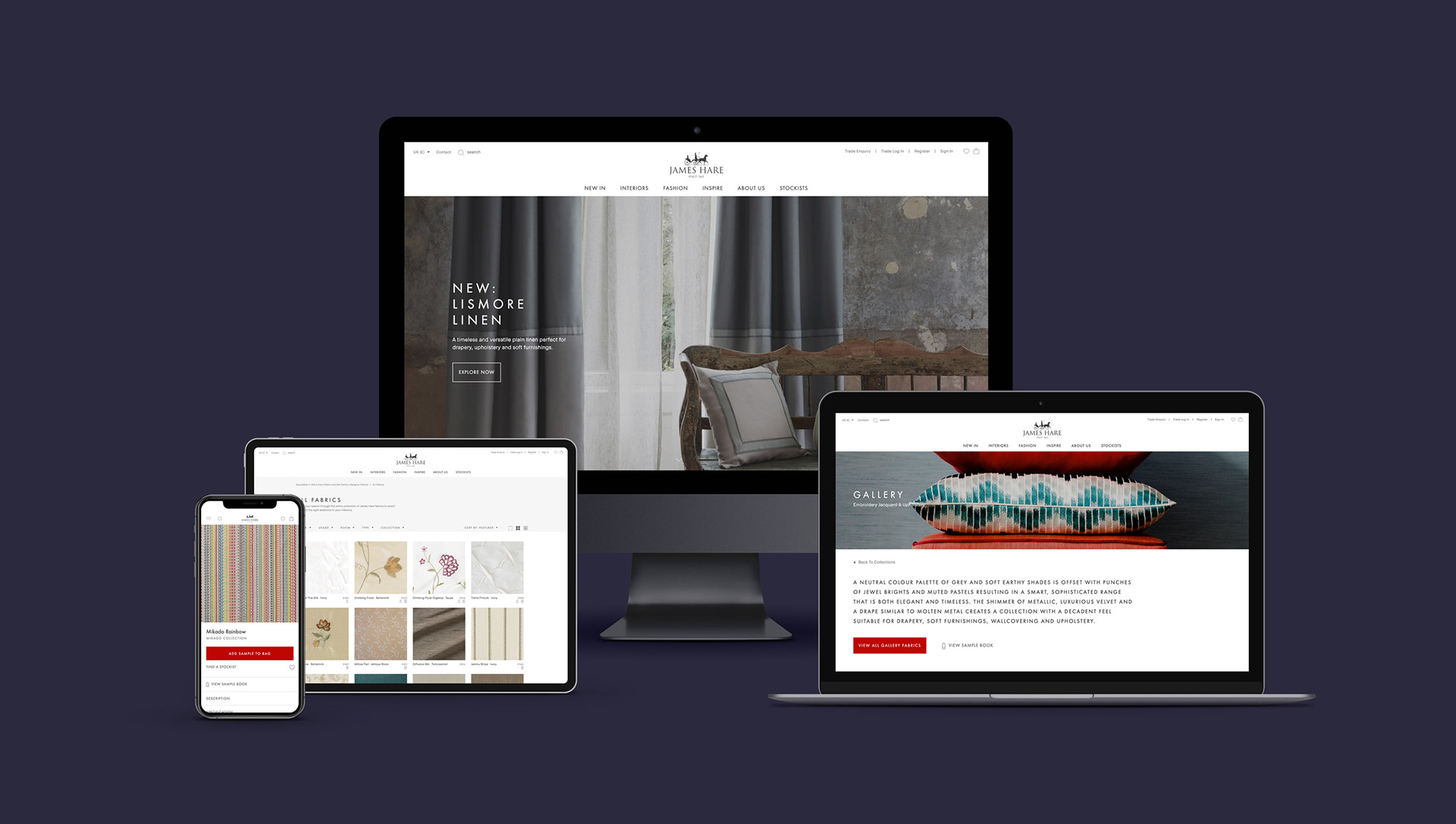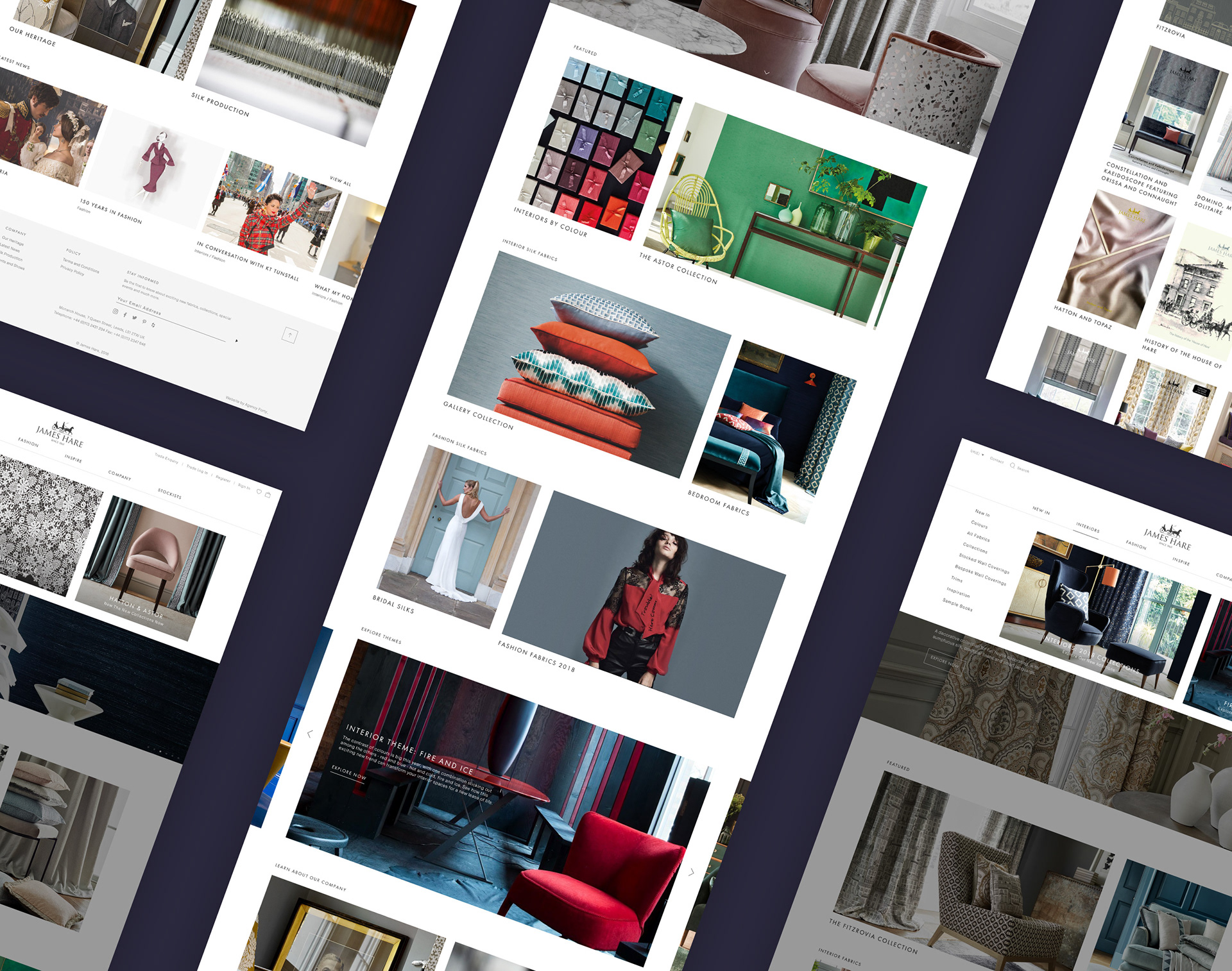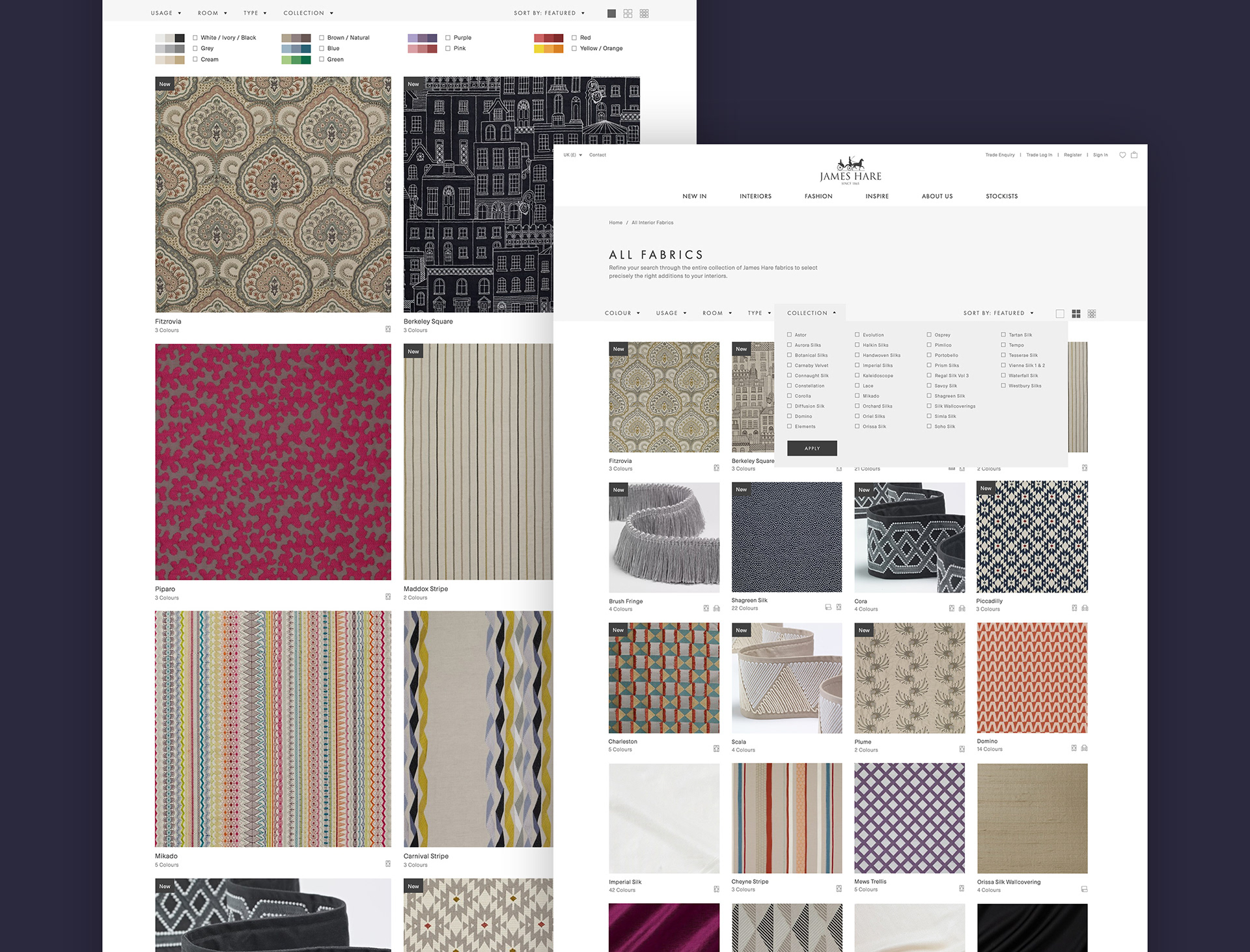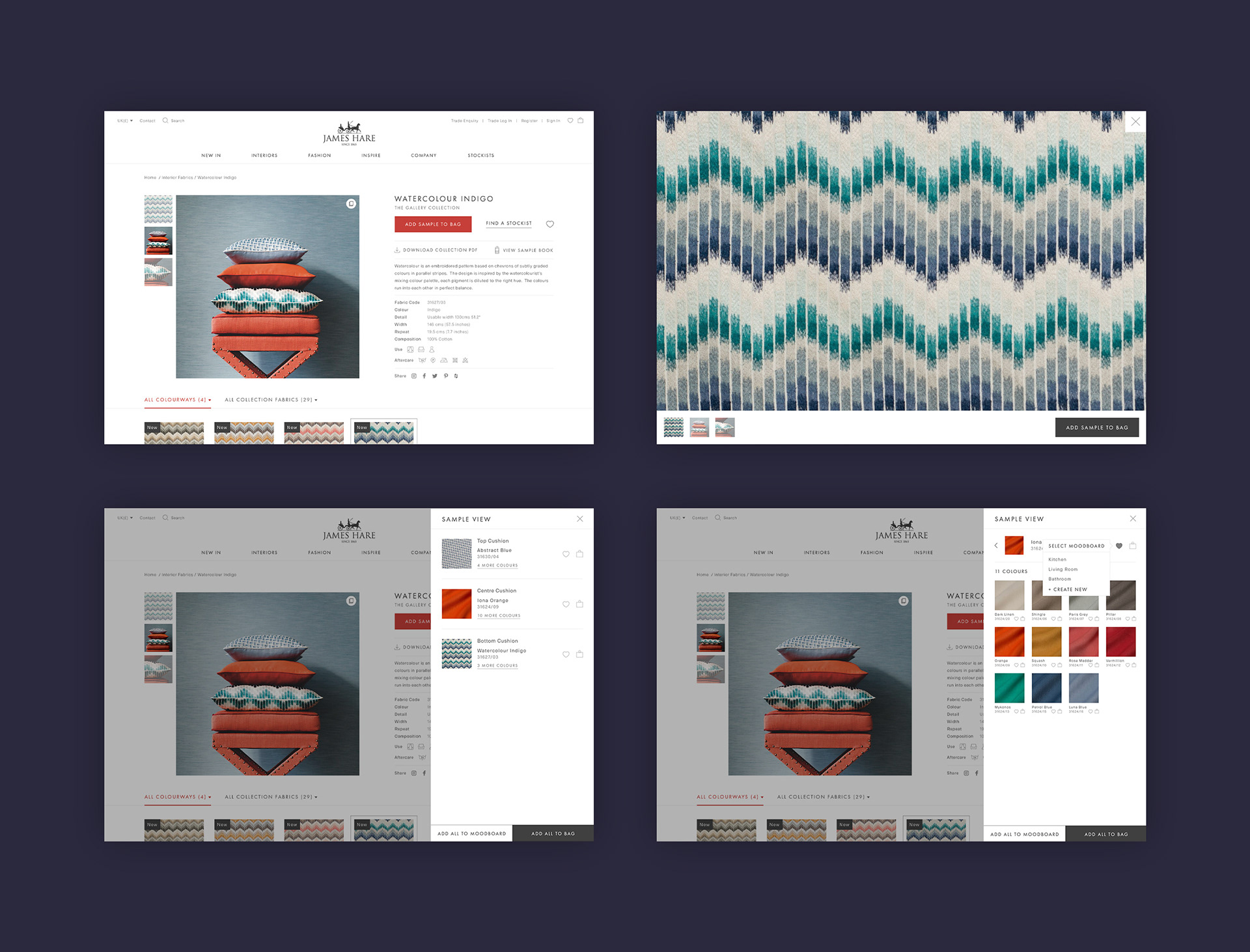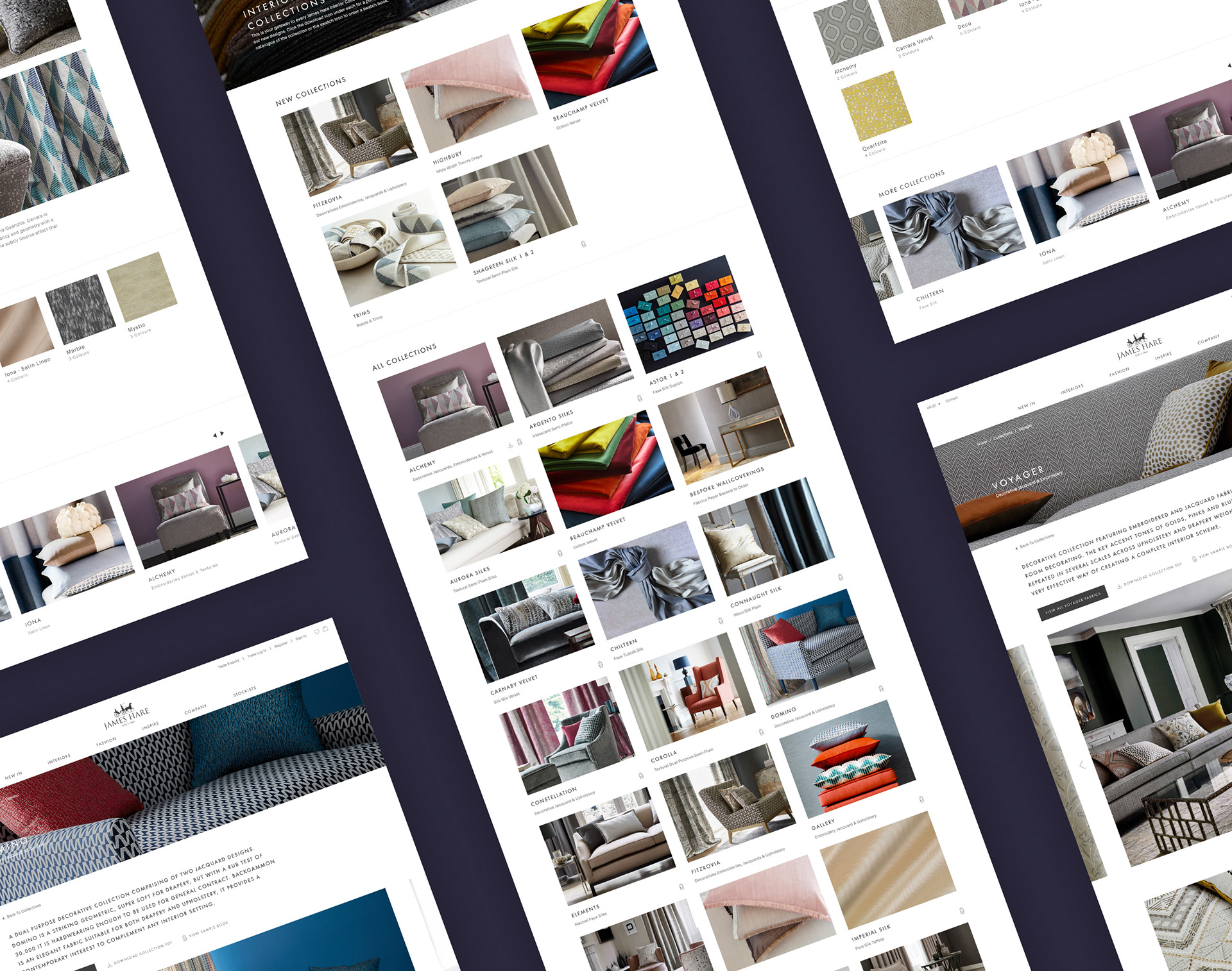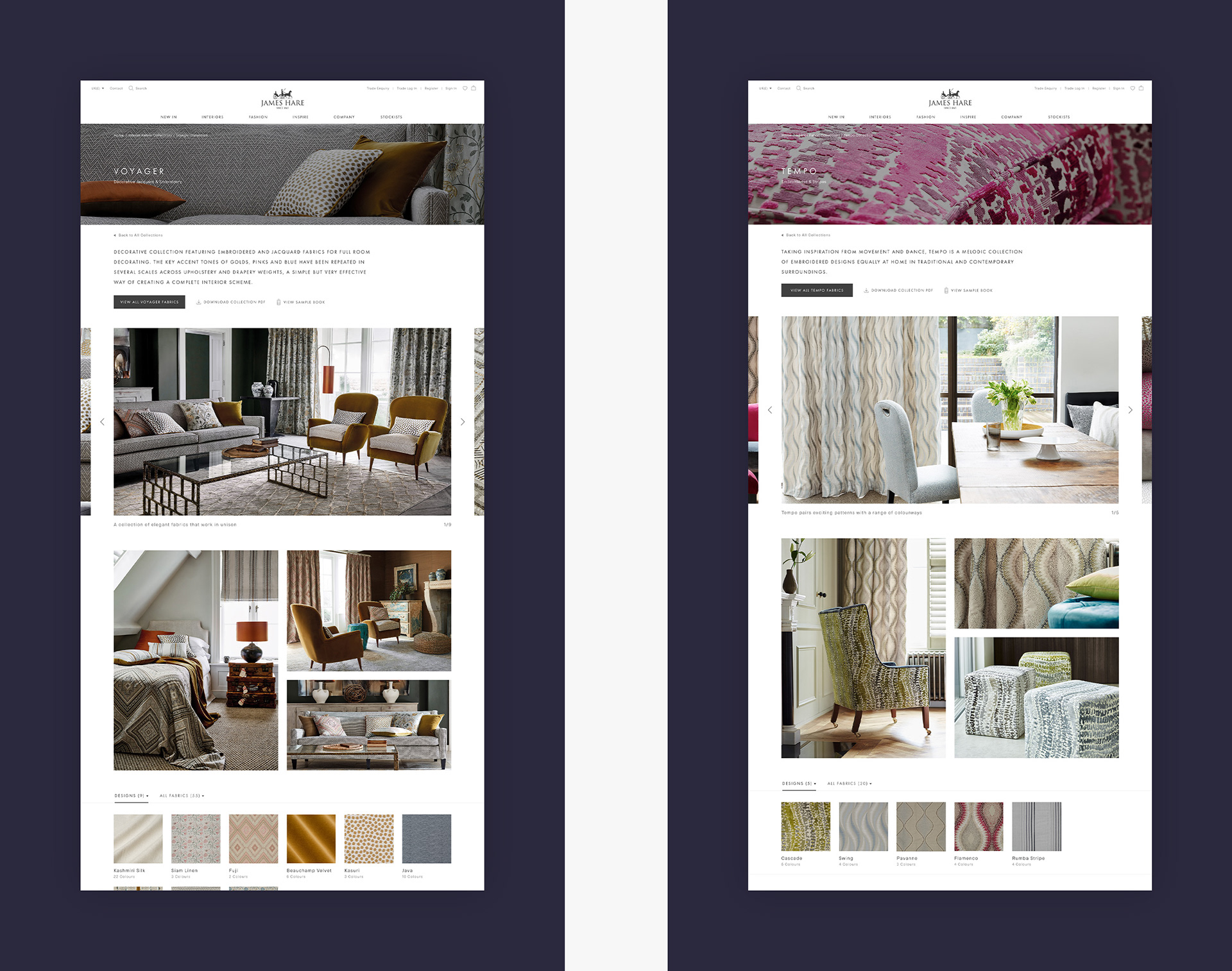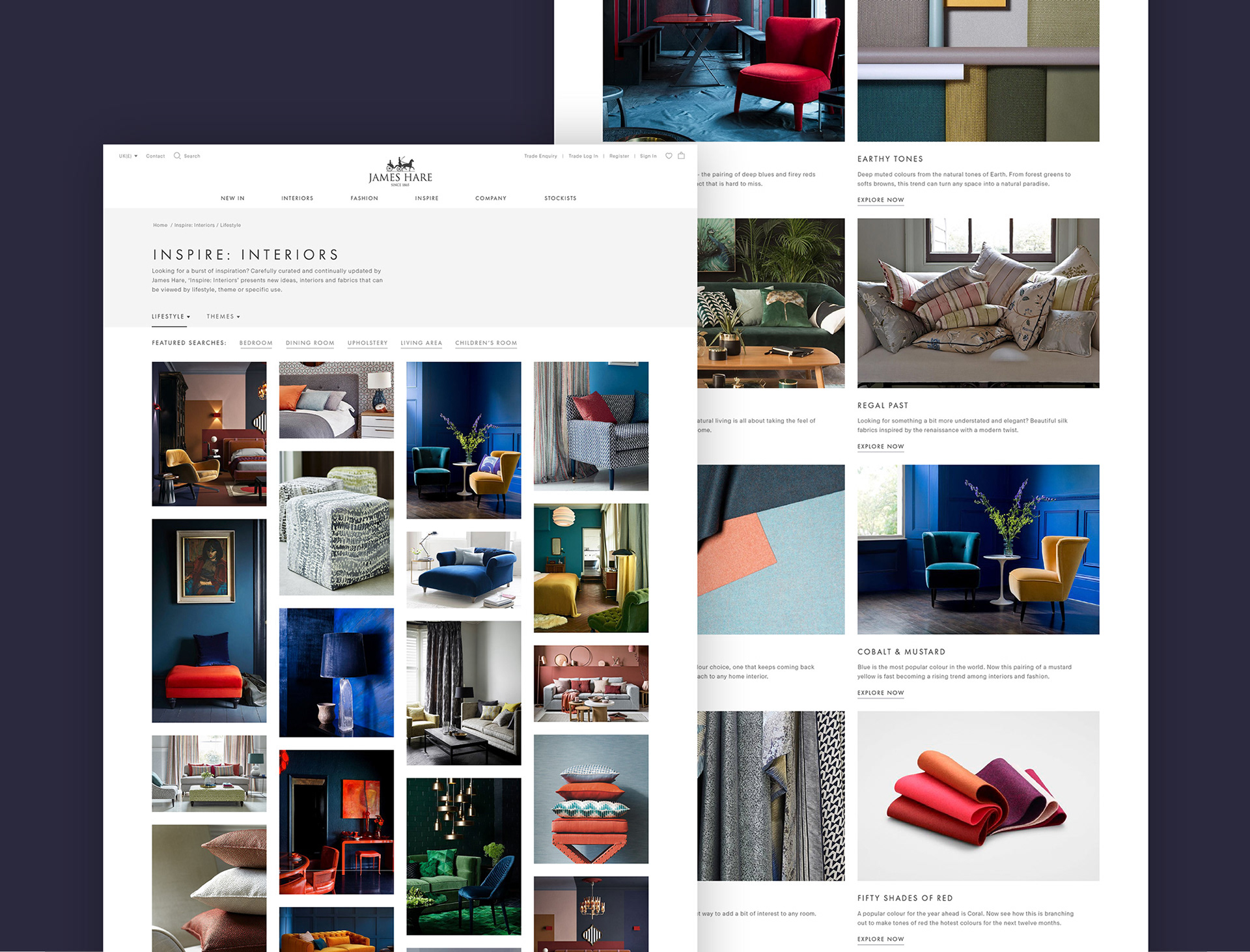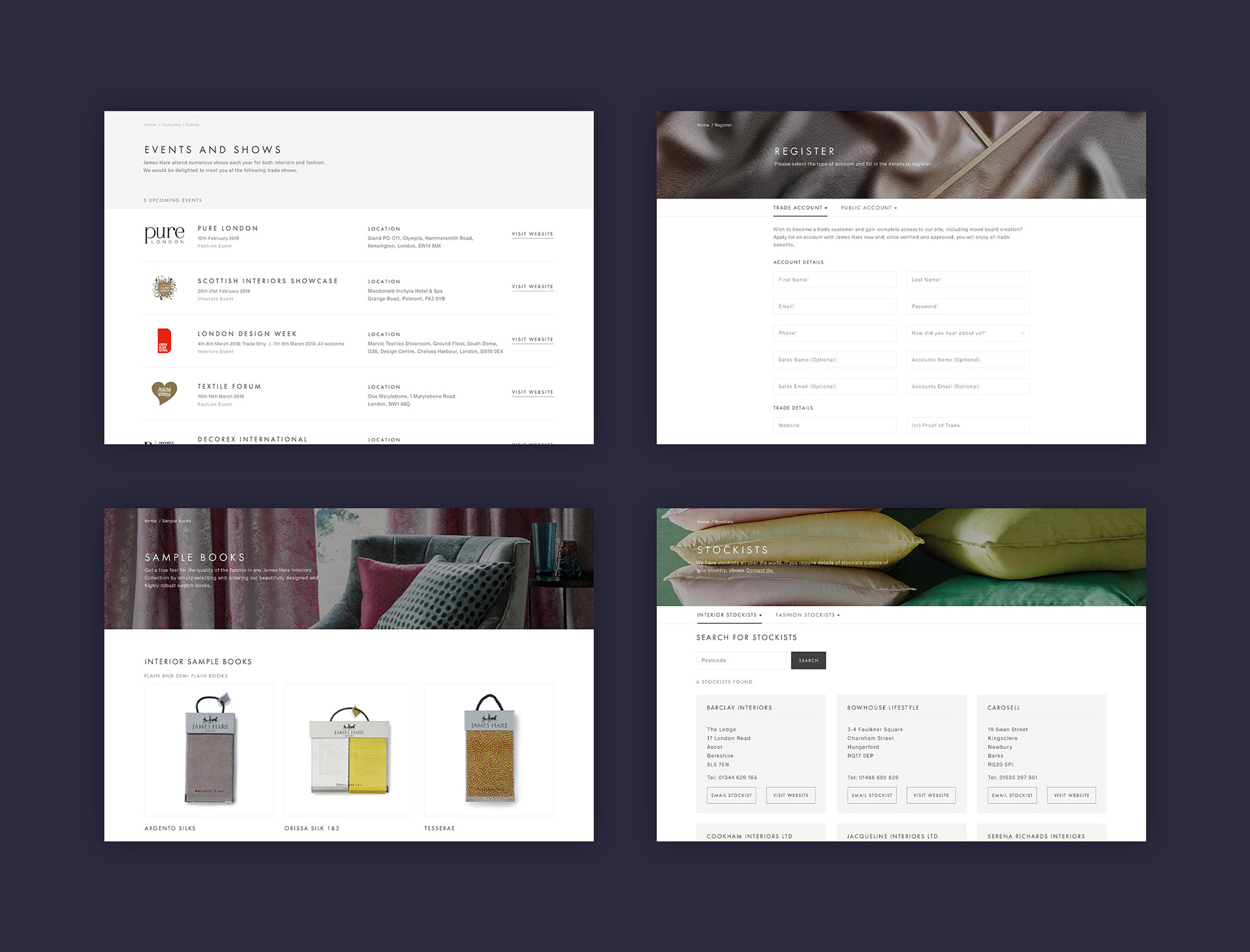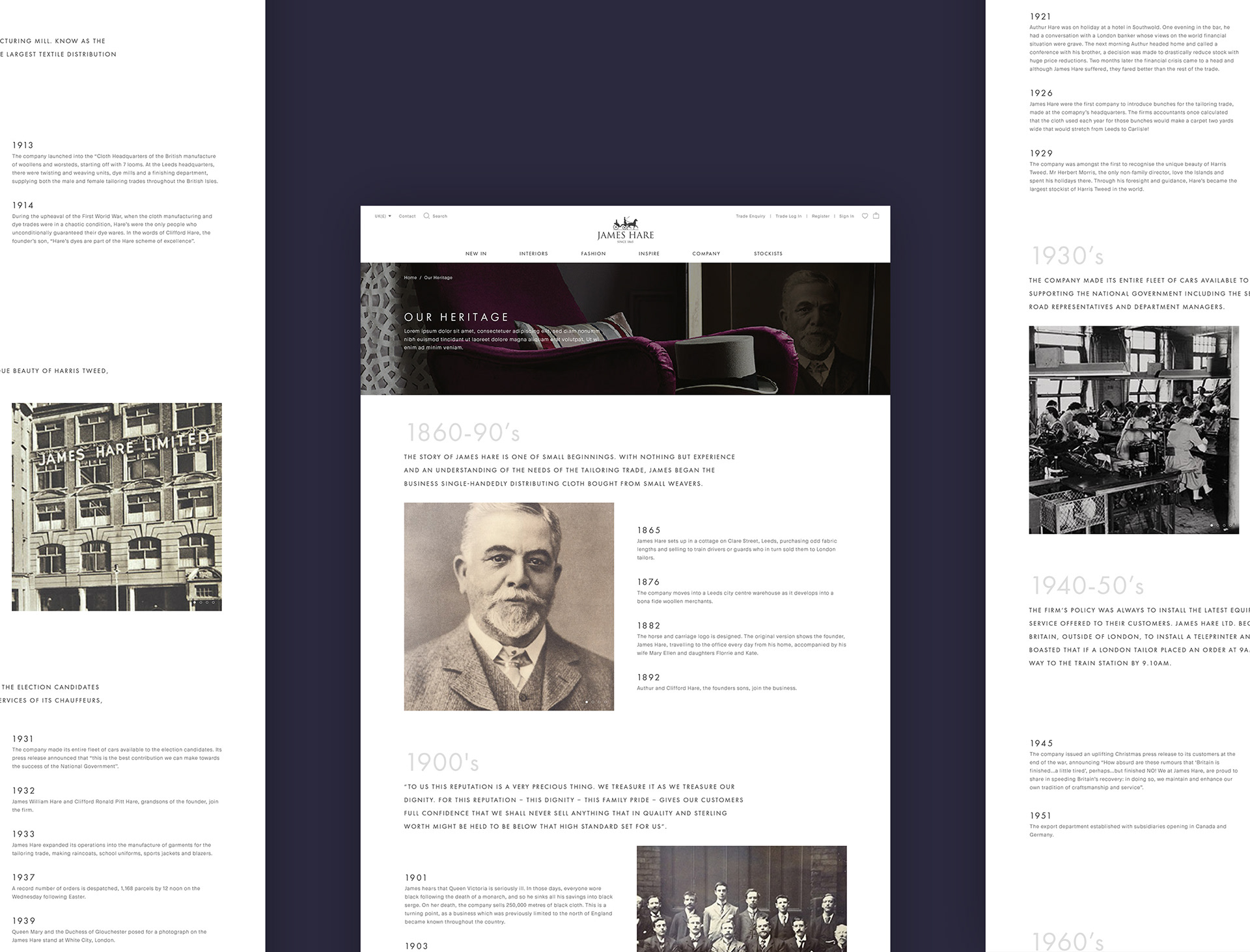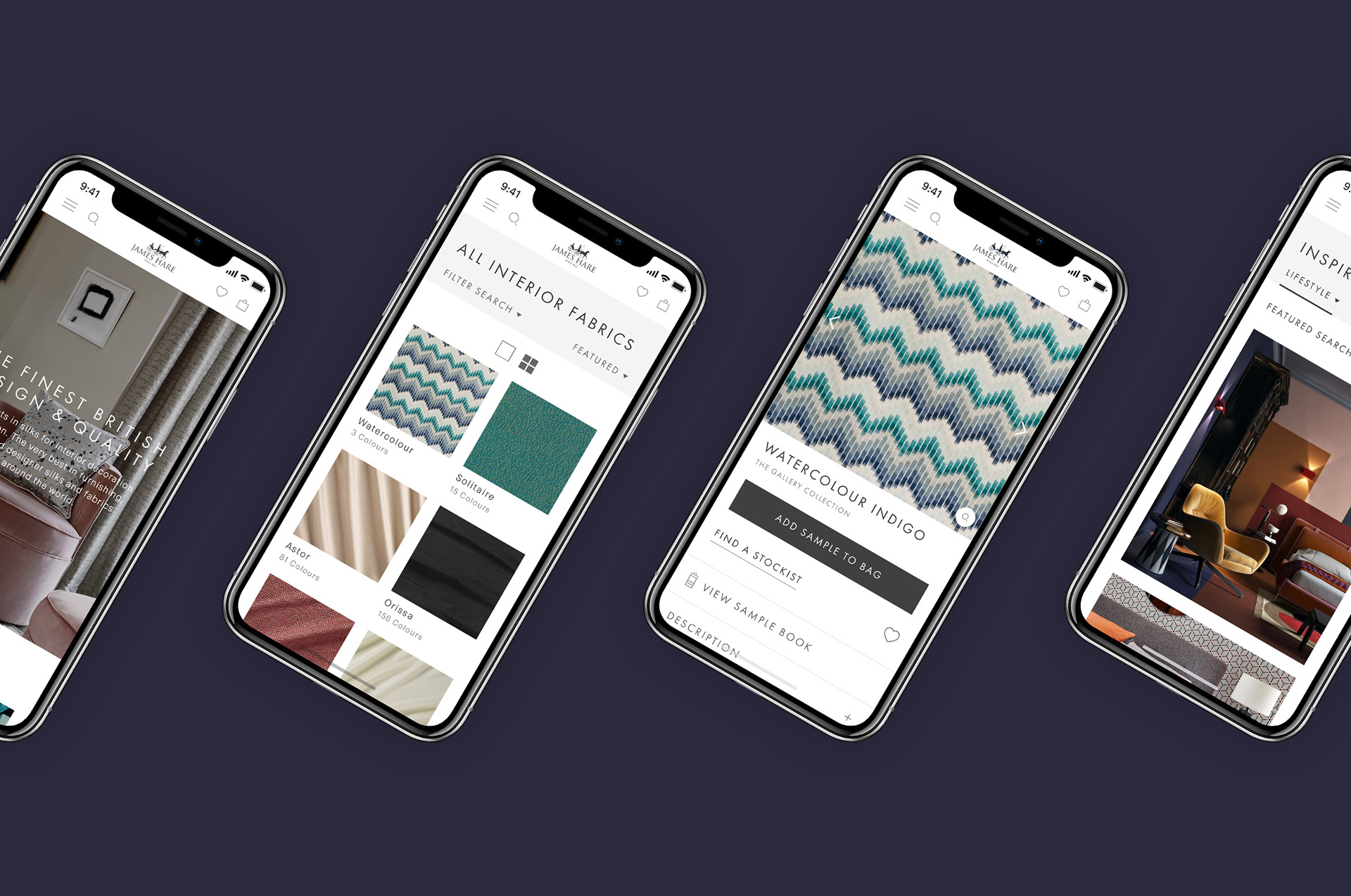 Completed at Agency Forty.