The challenge was to create and launch the brand into a global market within 3 months. A full brand architecture was created, which helped create the company name Volta, chosen for its Latin translation: Vaulted. The logo and monogram reflect the idea of directing the eye to look above.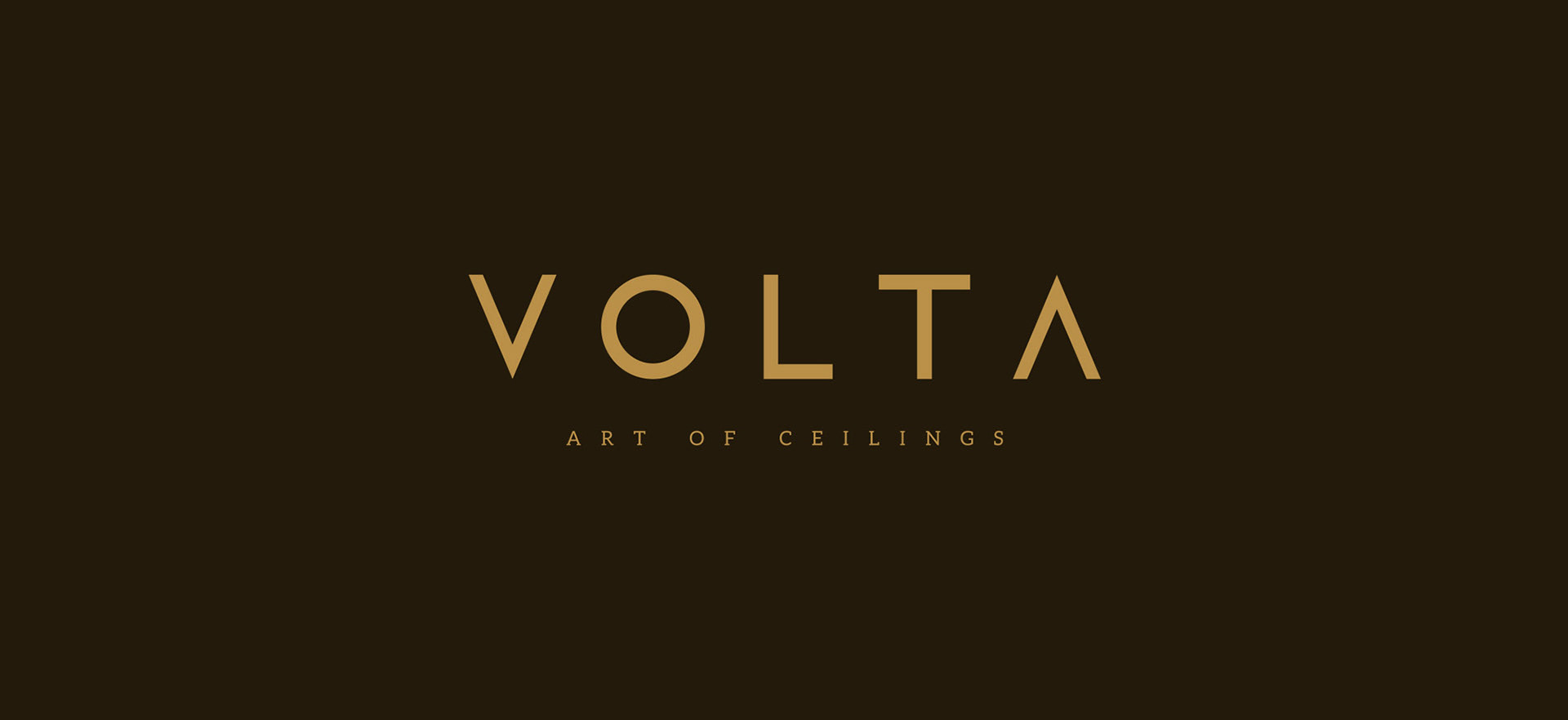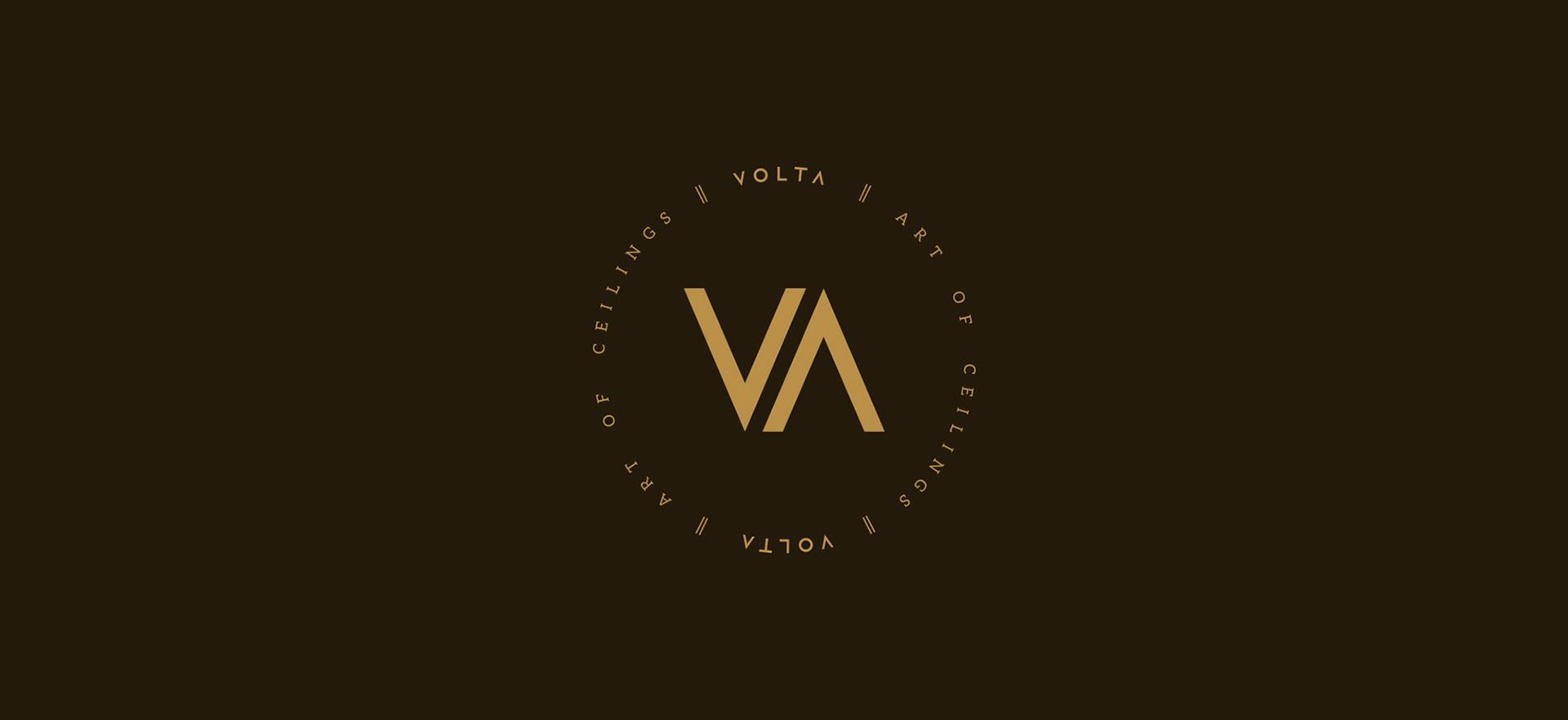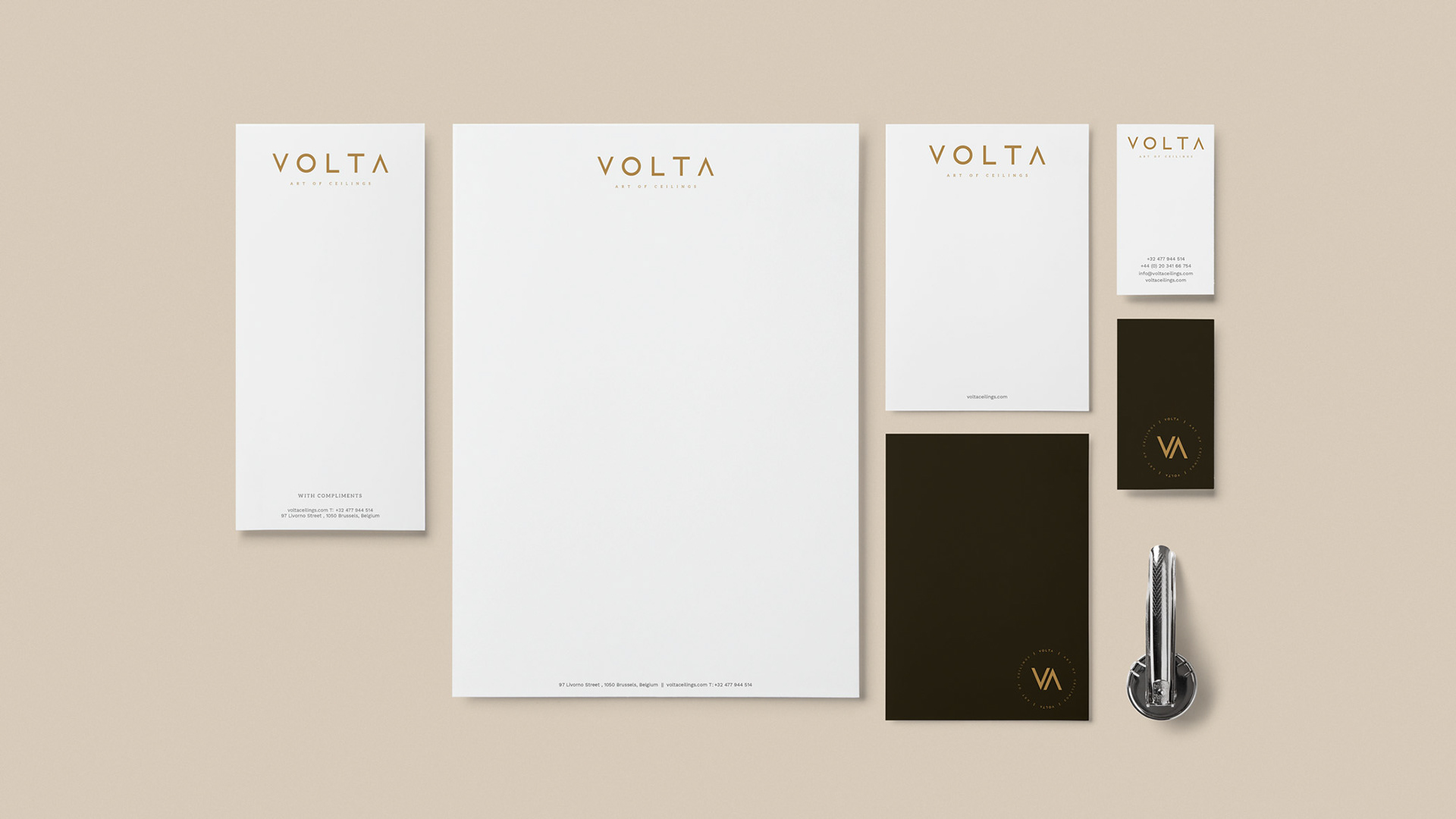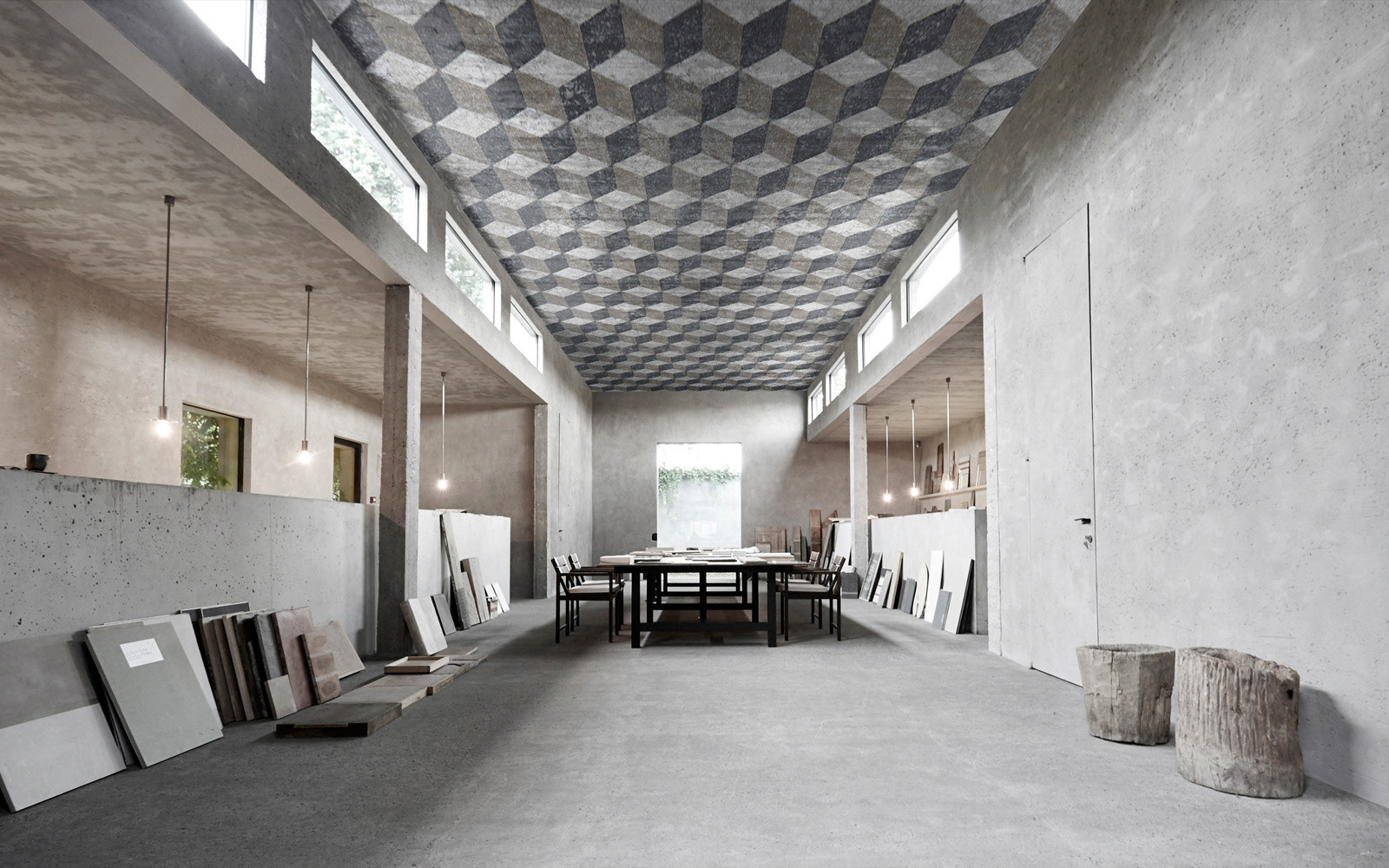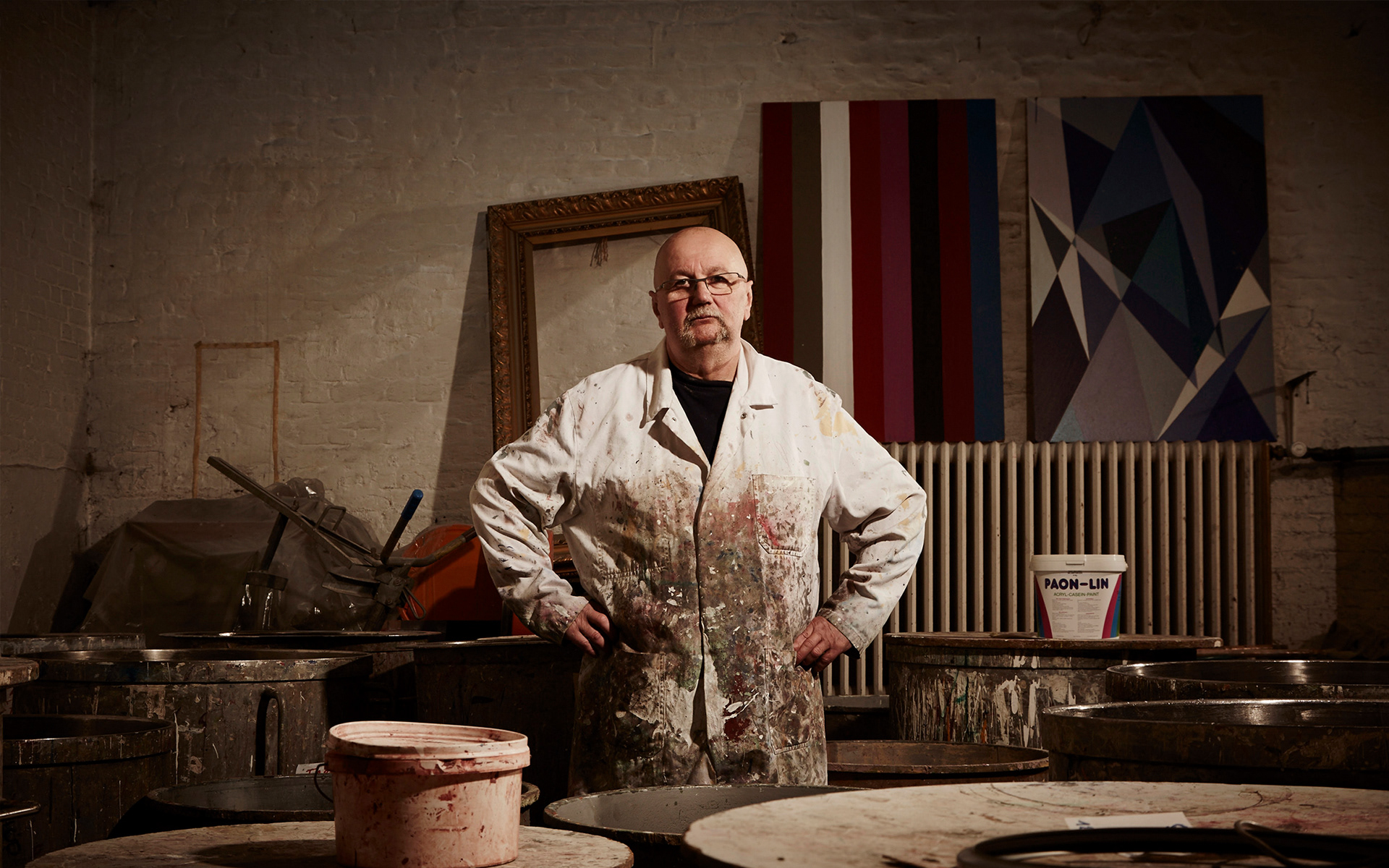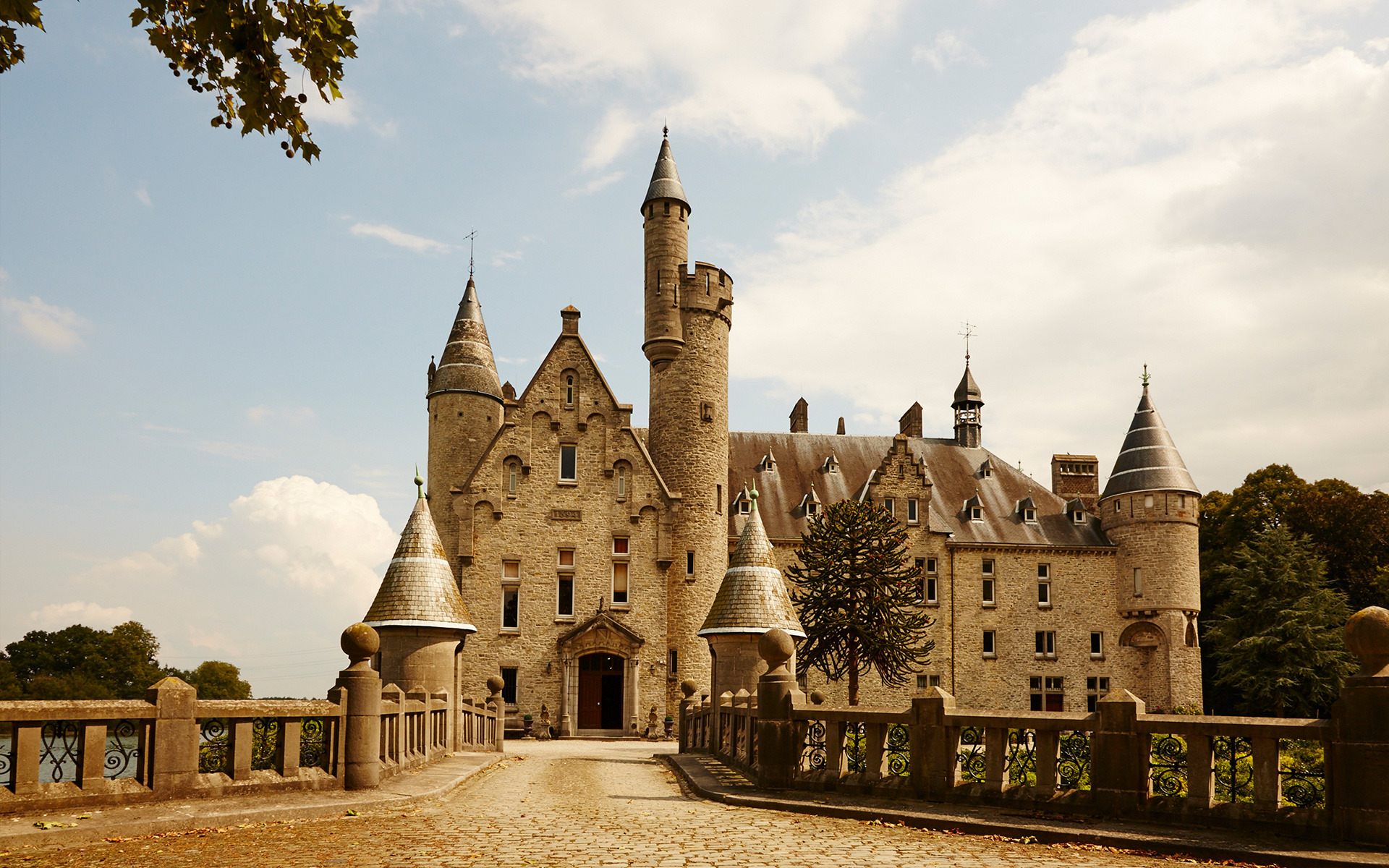 A fully responsive website was created to showcase the incredible pieces and potential applications of Volta Ceilings. The full screen, page-snapping design puts the main focus on the works, creating an immersive experience.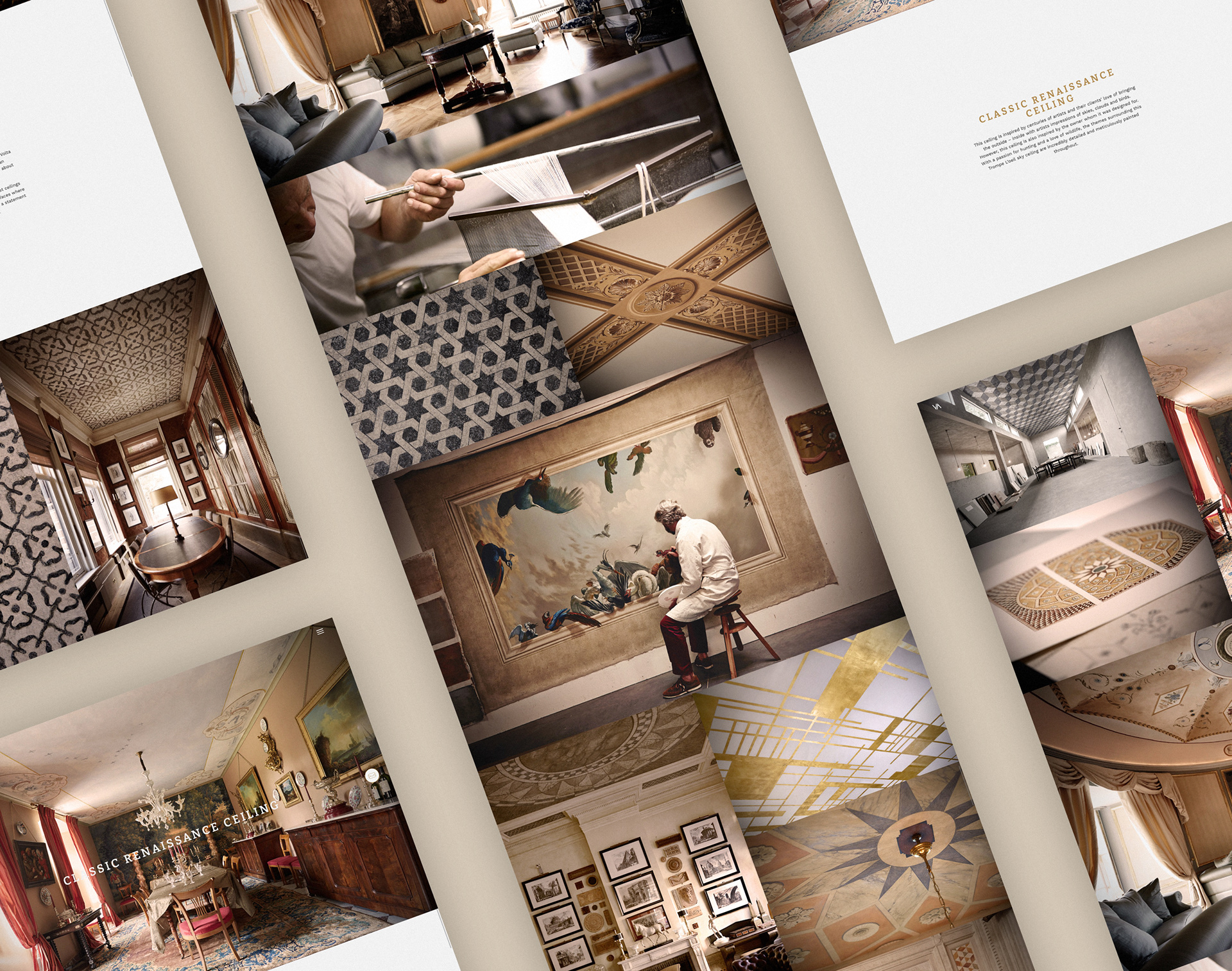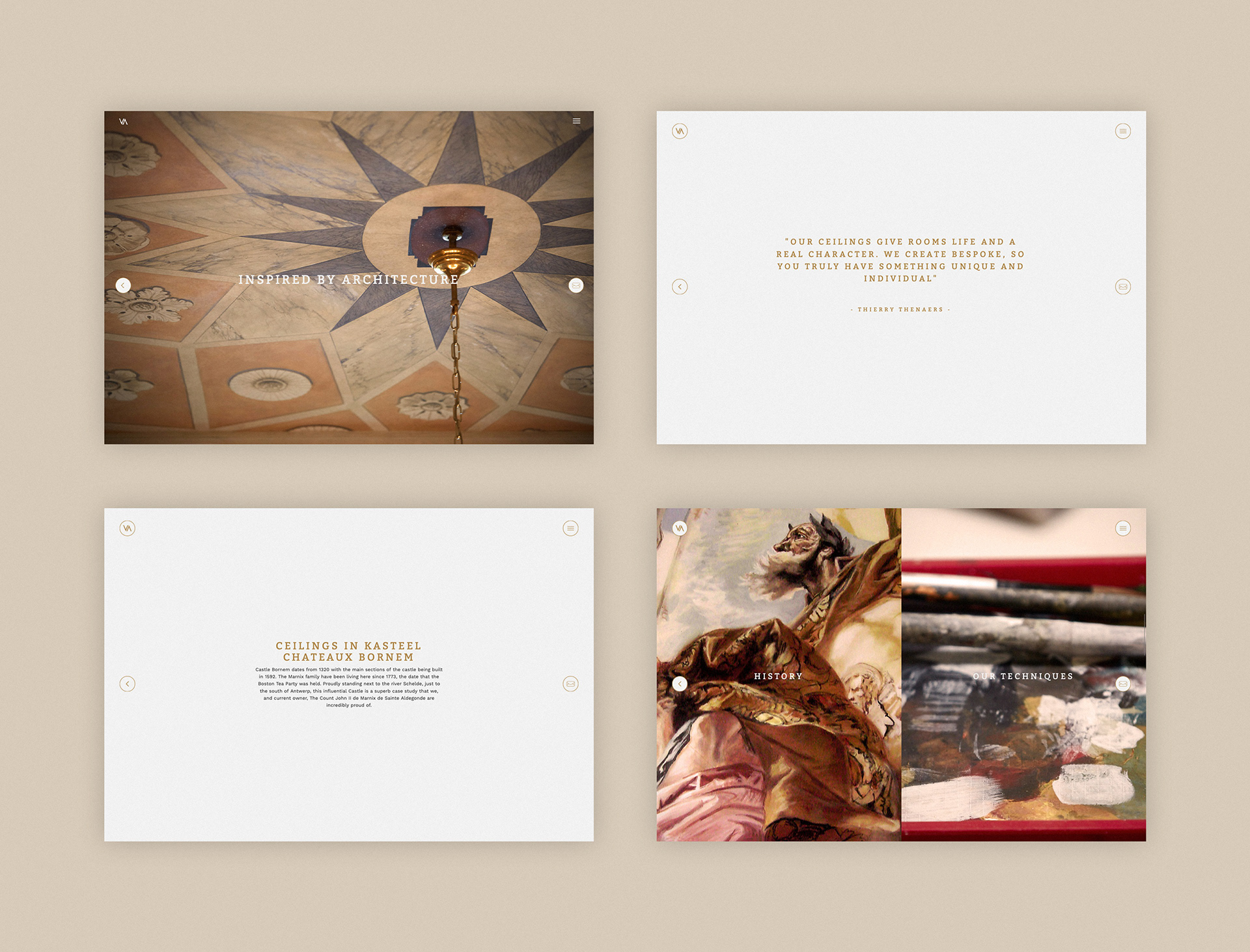 The brand was launched at Decorex 2015. The team were able to bring the art of traditional hand-painted ceilings to life in a unique presentation. The exhibition stand was the talk of the show with all journalists visiting the stand and giving interviews to our film crew, along with the president of the BIID, celebrities and diplomats. More than 1,500 visitors were fully immersed in a 4 minutes experience of Volta - that's over 100 hours of brand time.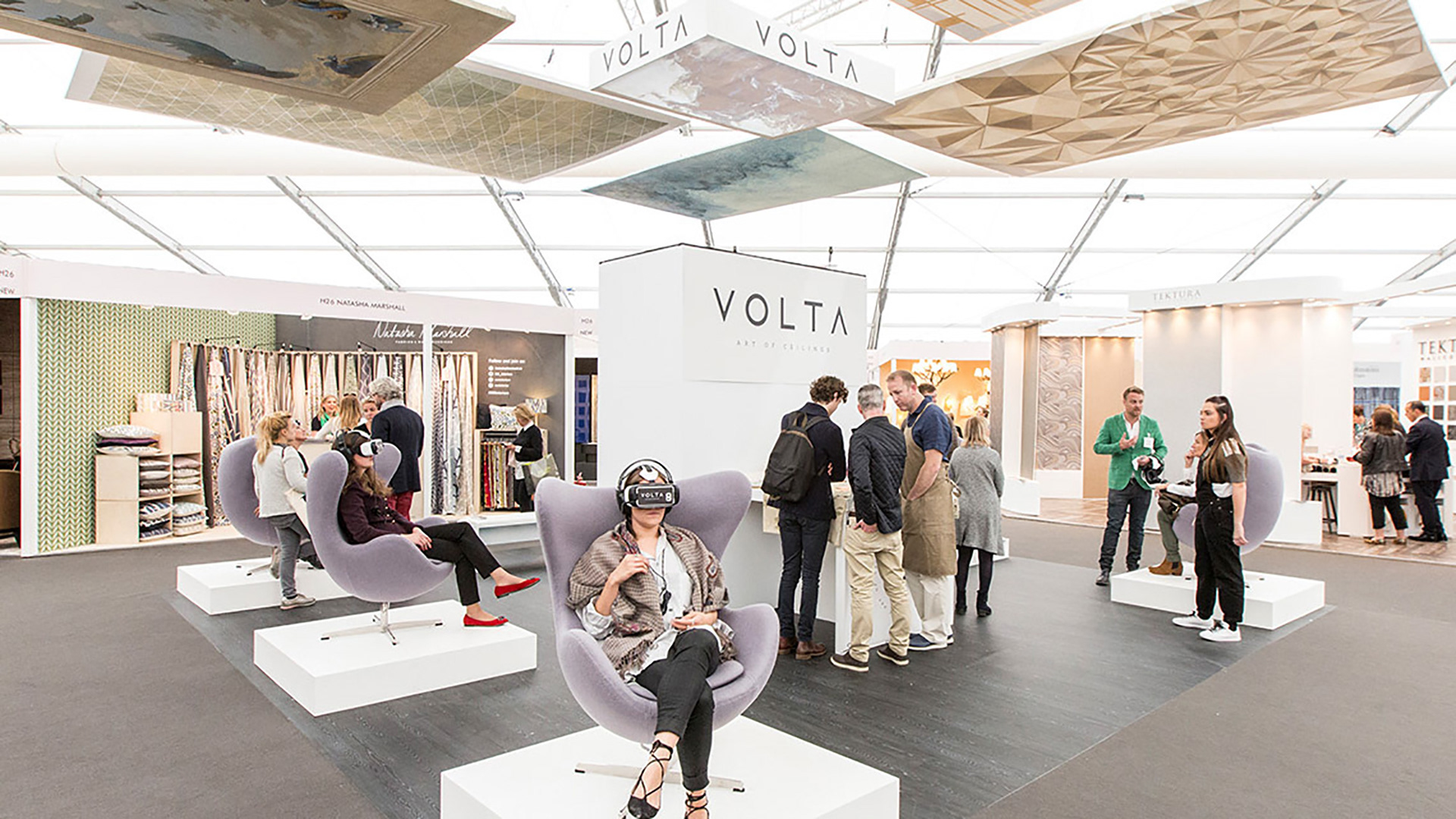 Completed at Agency Forty.