India Mahon is a highly talented and experienced designer and creator of contemporary hand-made and bespoke jewellery.
Moving North to open her new store in Harrogate, a full rebrand was wanted to create an impact. A new elegant and contemporary logo was designed, reflecting her personality and luxury quality of the products. Stationery, packaging, a look book, posters, postcards and promotional material were developed alongside a new art direction and brand, still life and product photography. A new e-commerce site was designed, developed and written. Designed to be fully responsive, it uses large scale imagery and a minimal layout to show off the imagery and products simply and cleanly.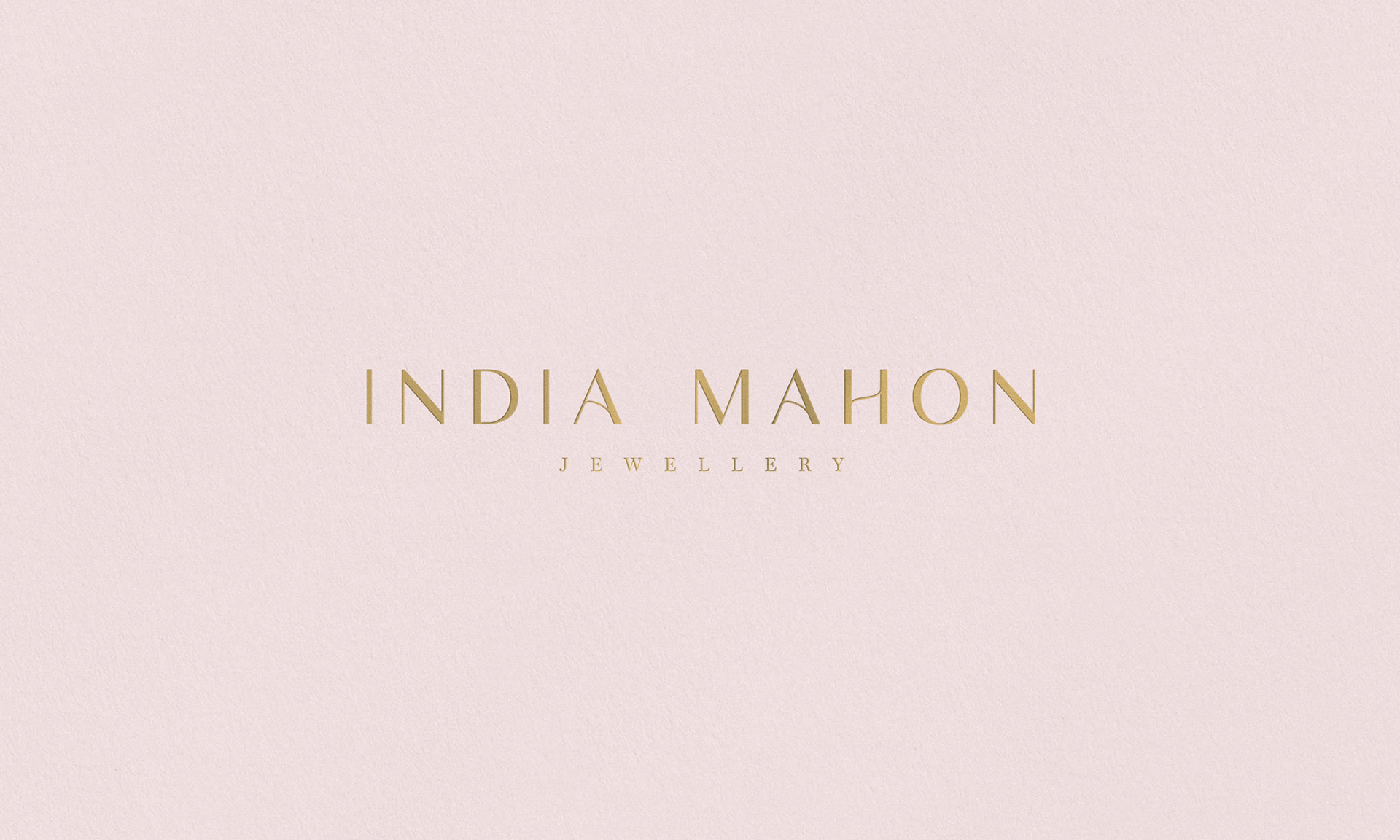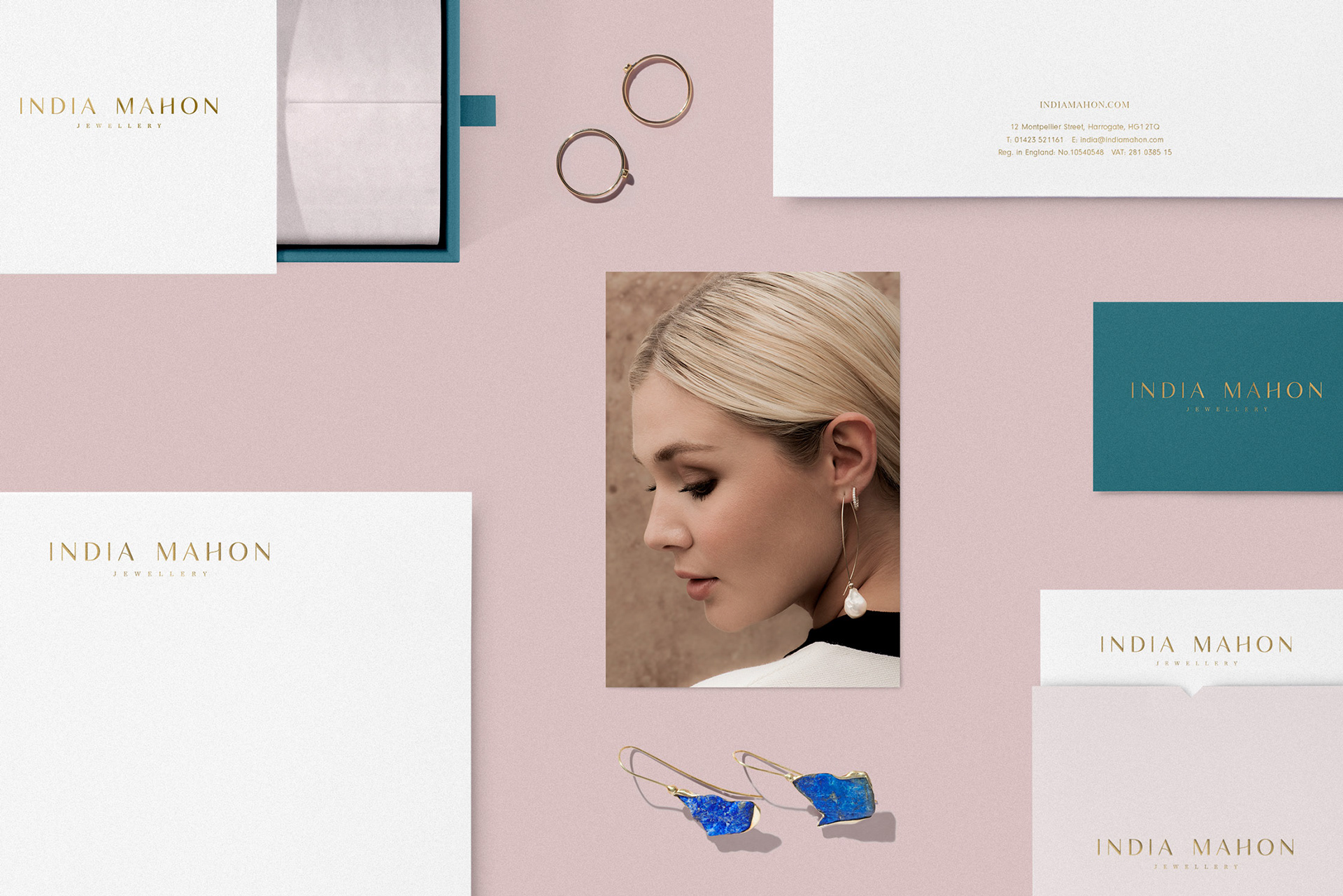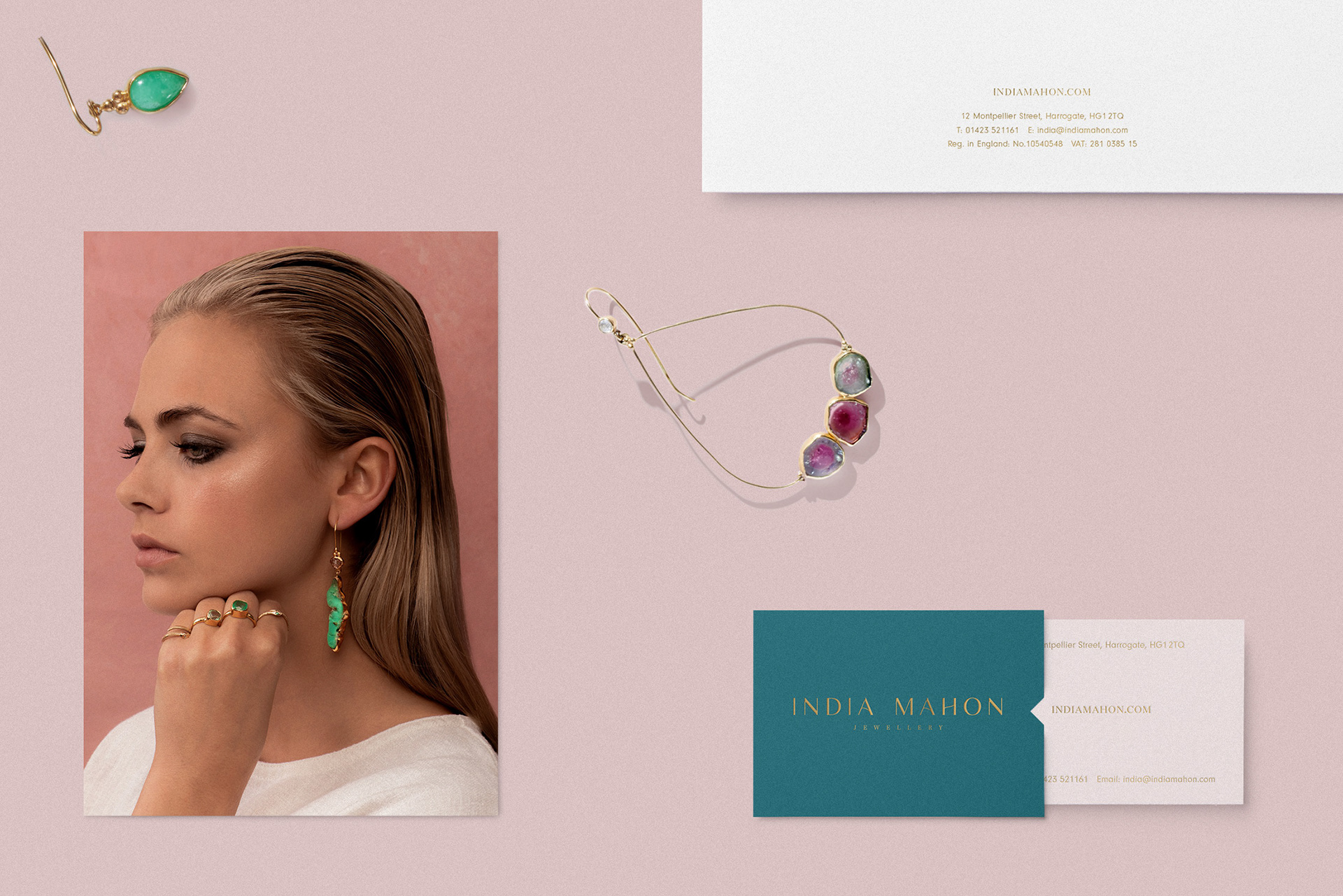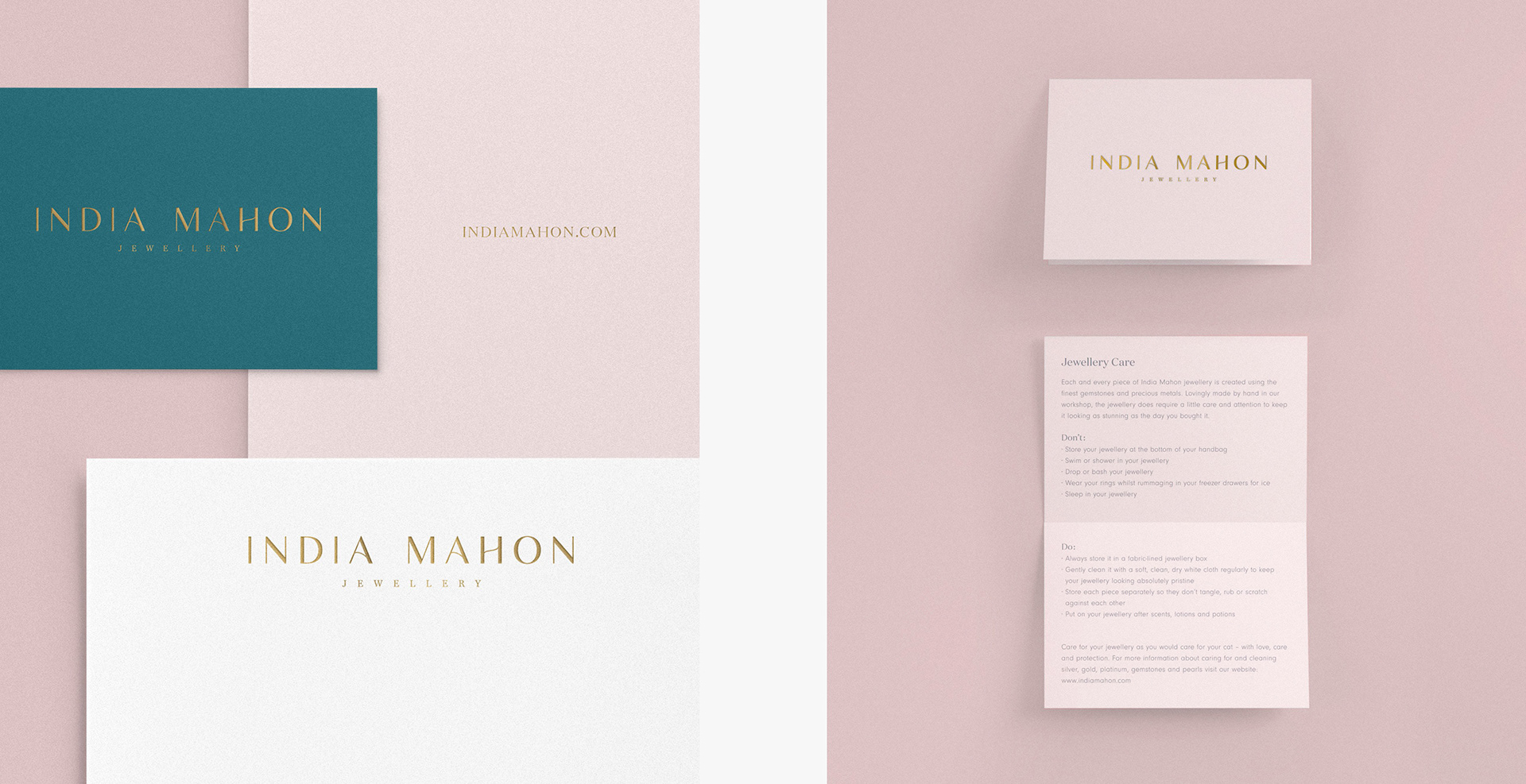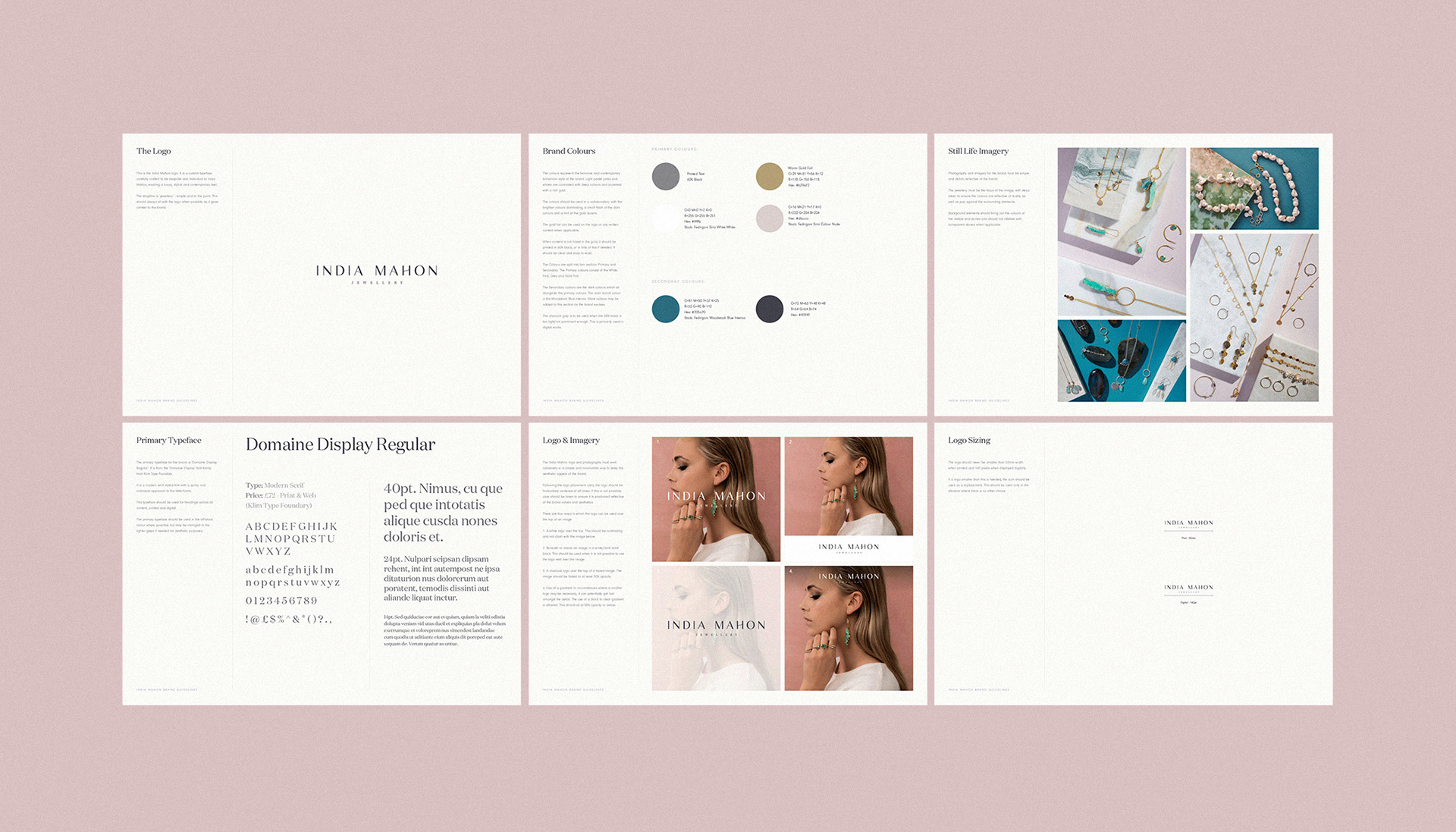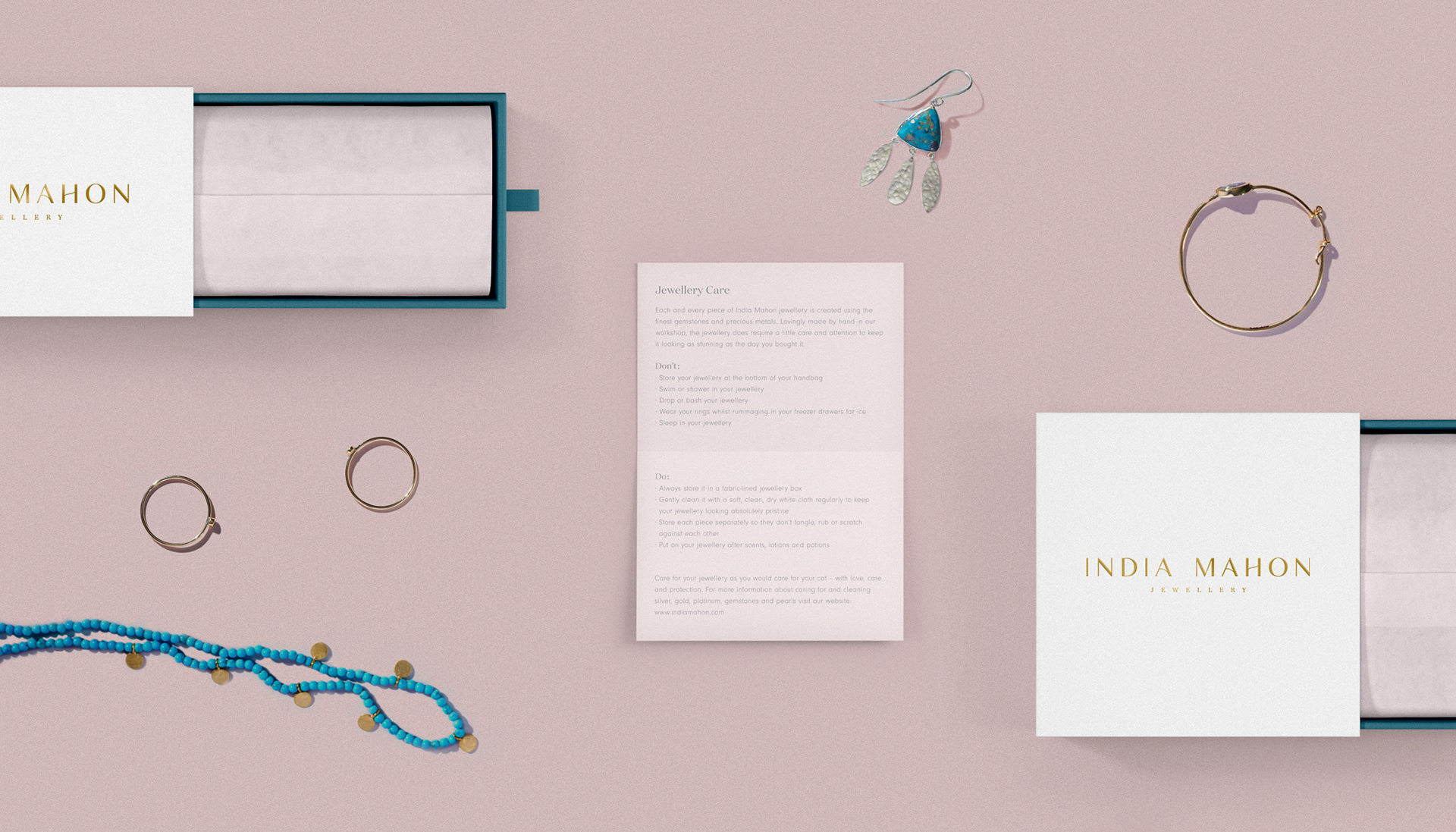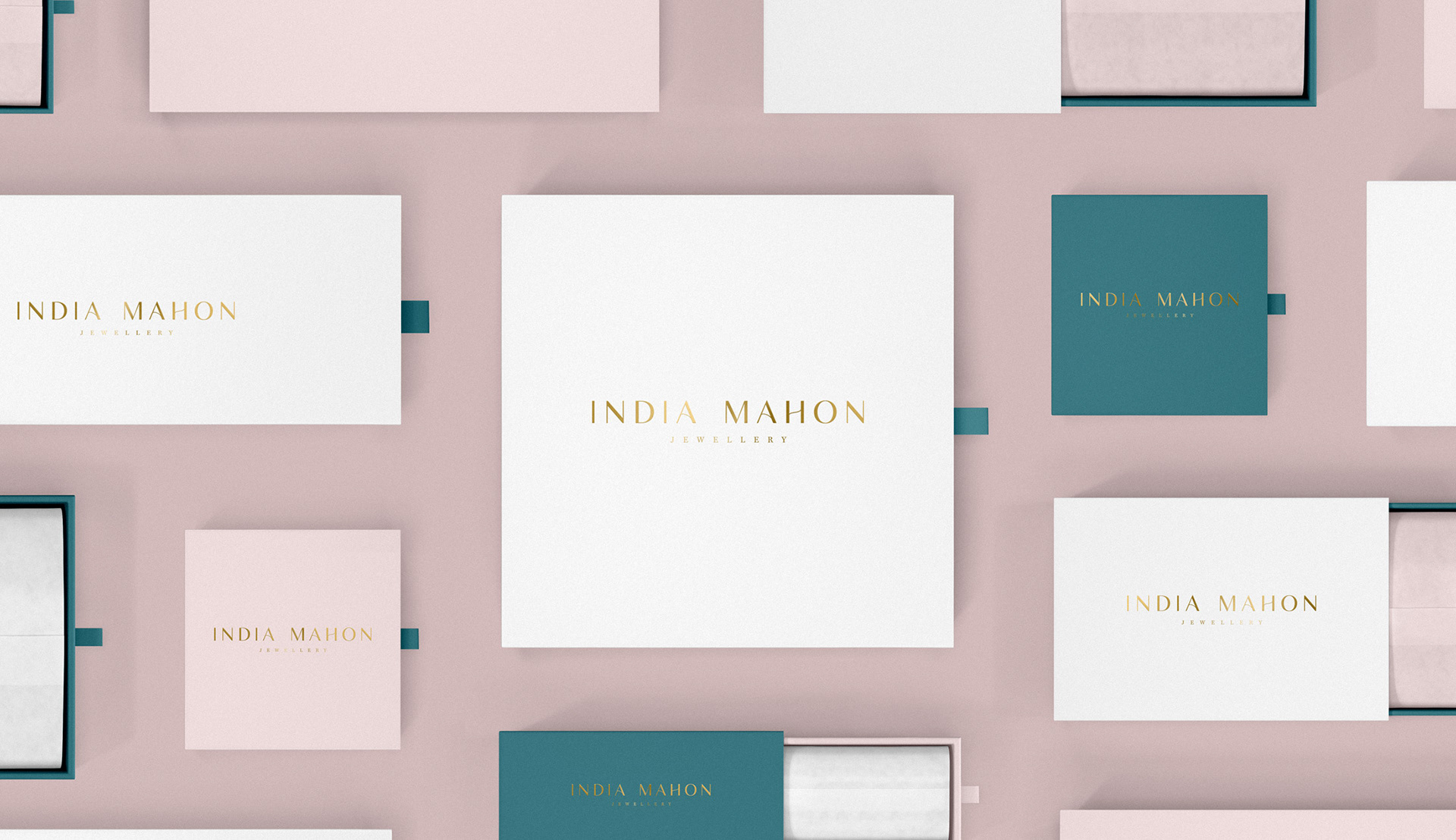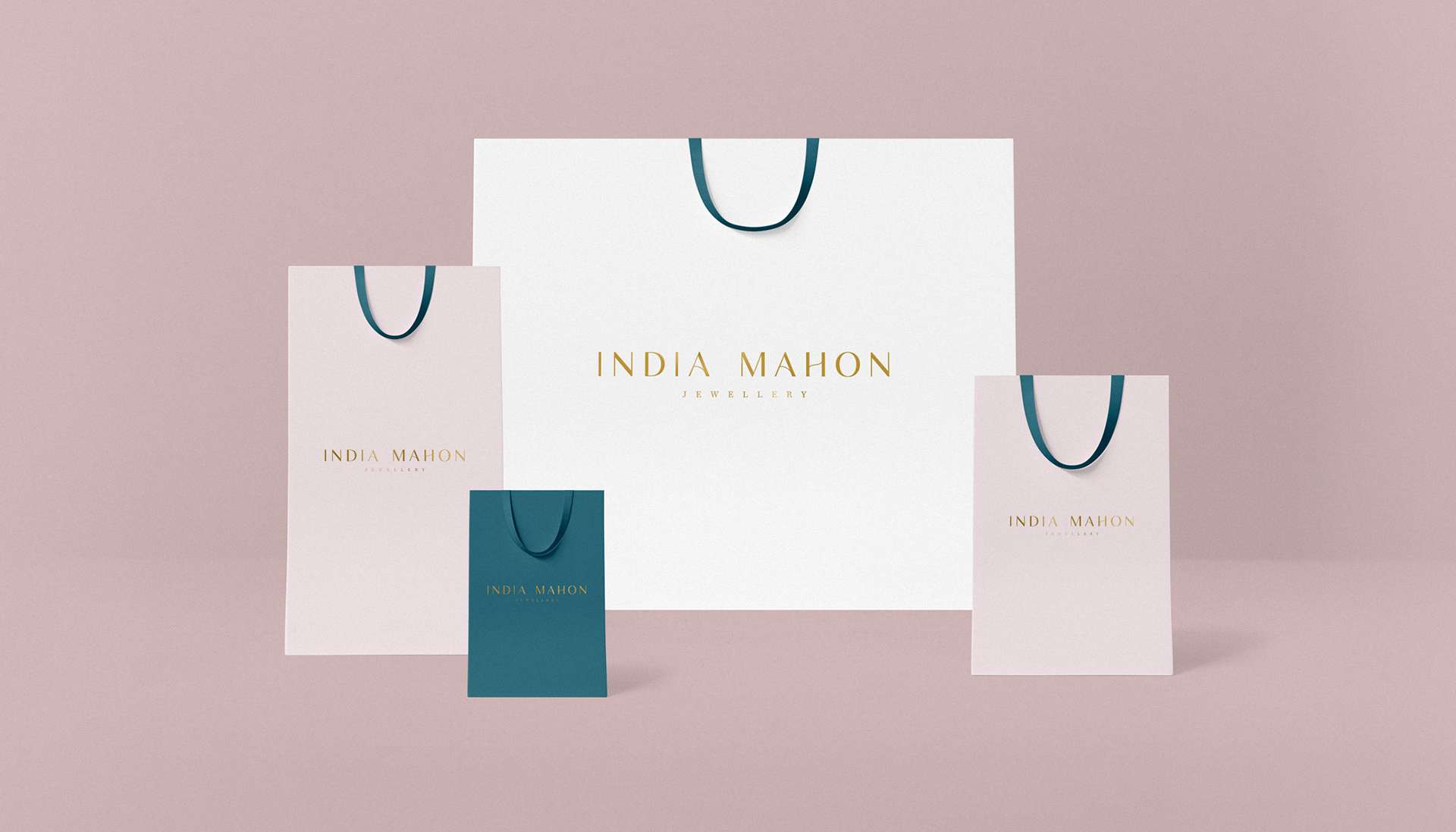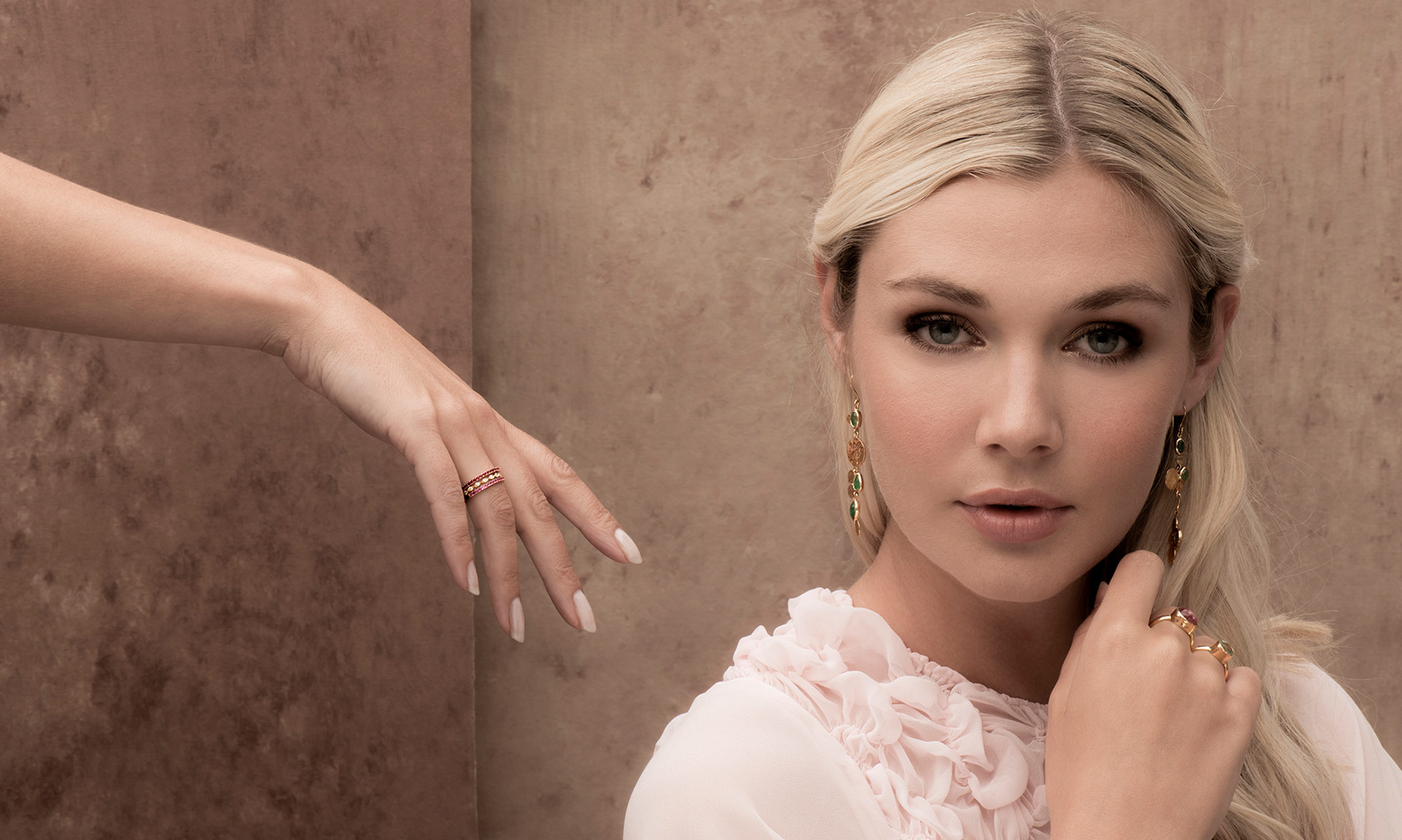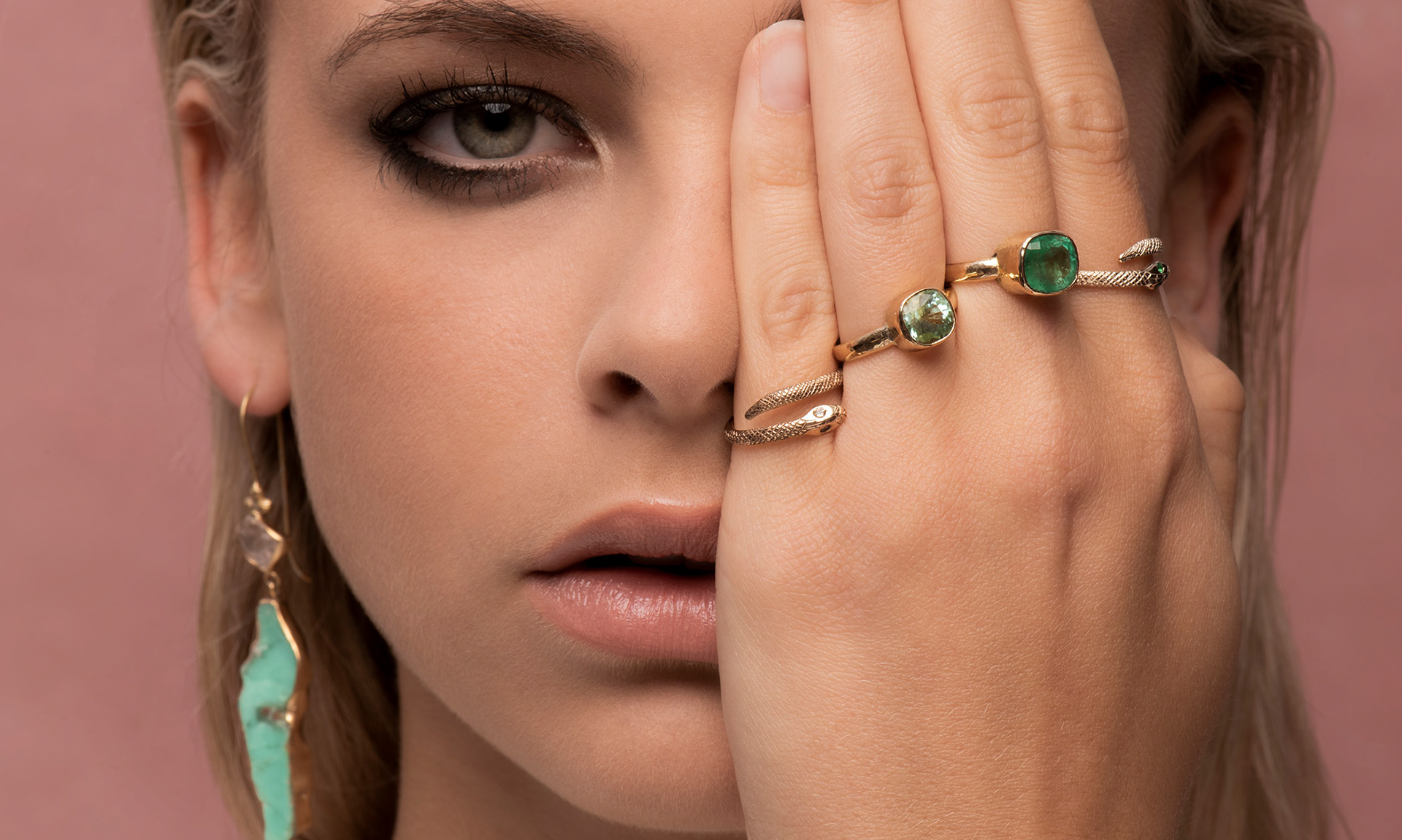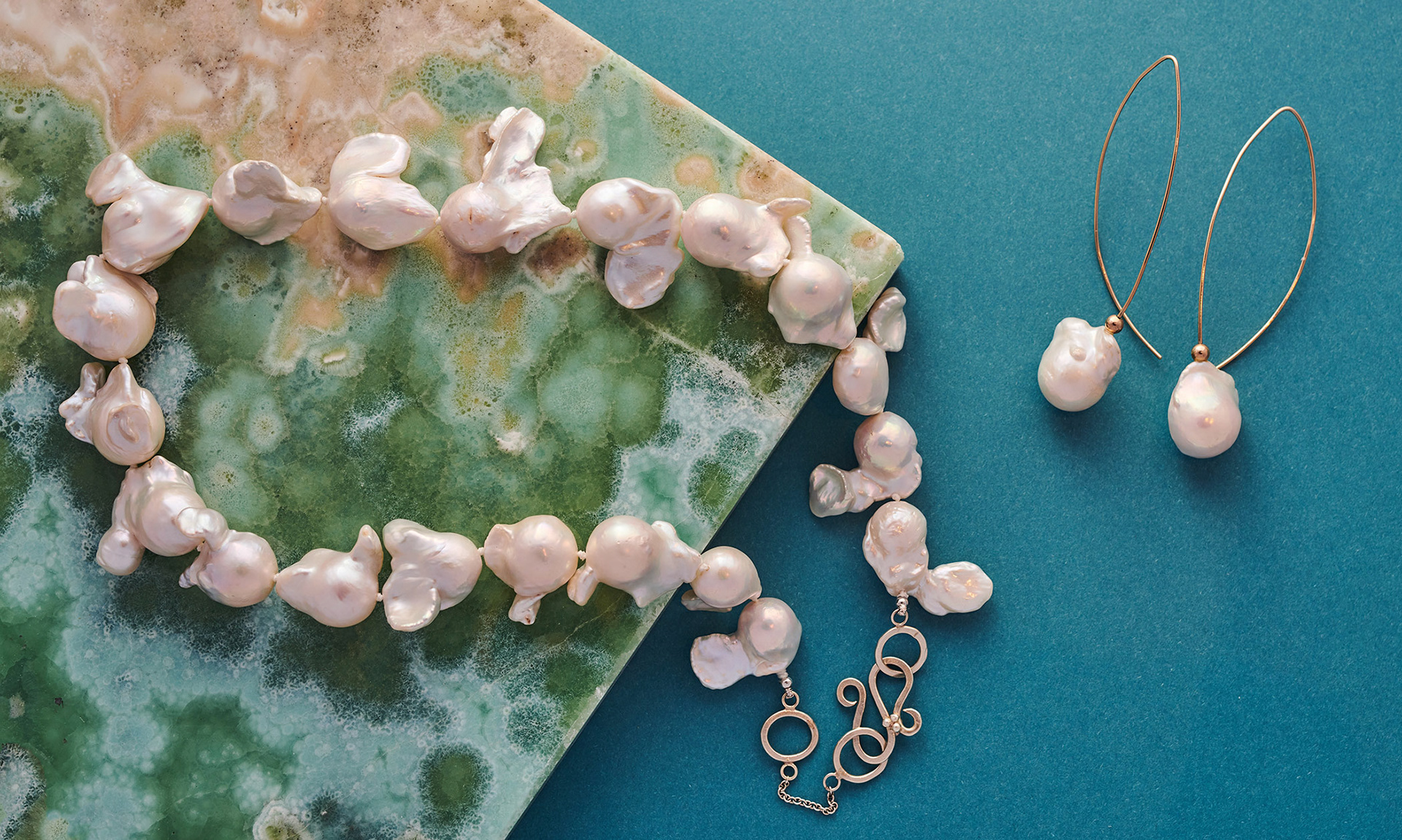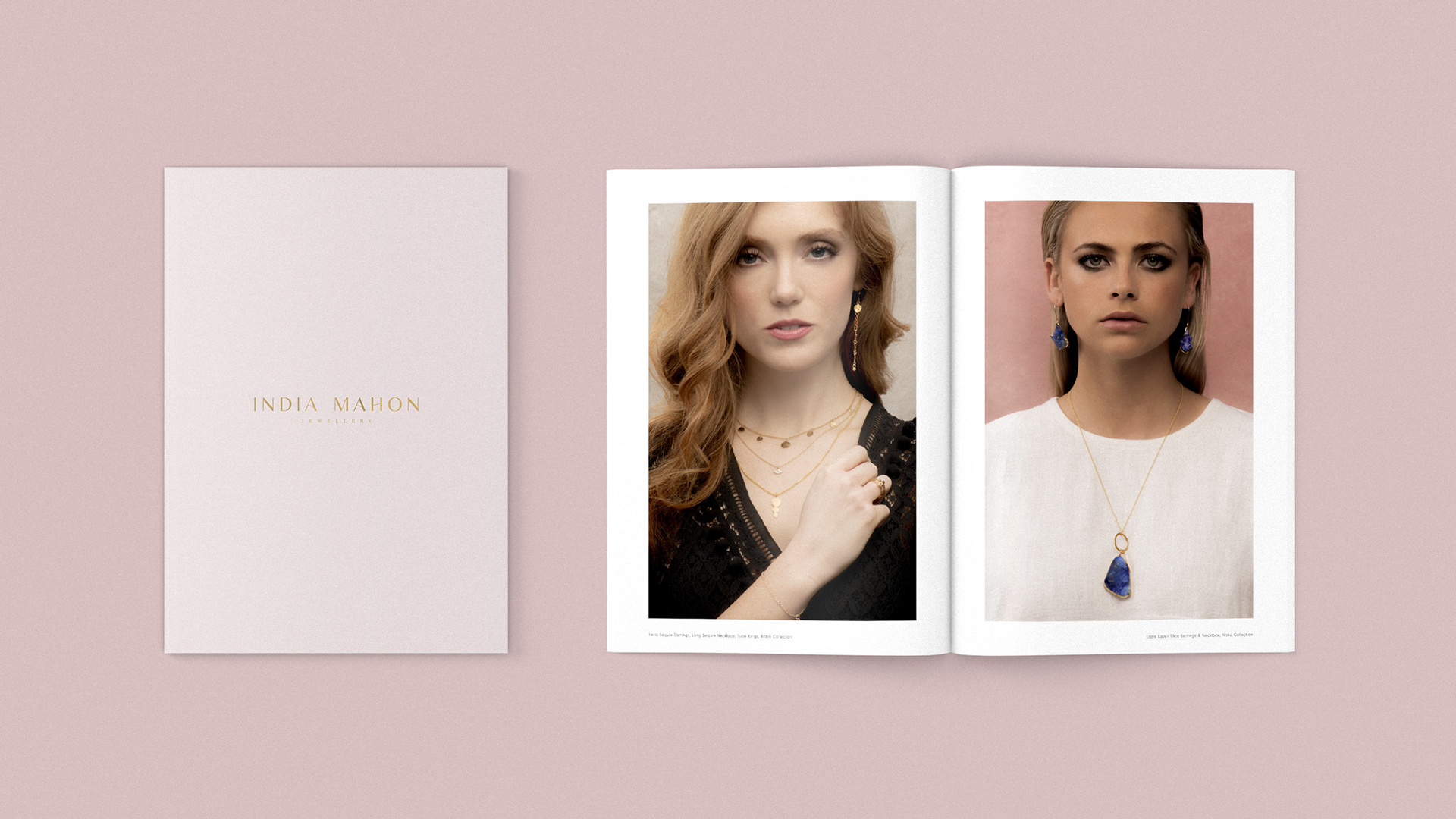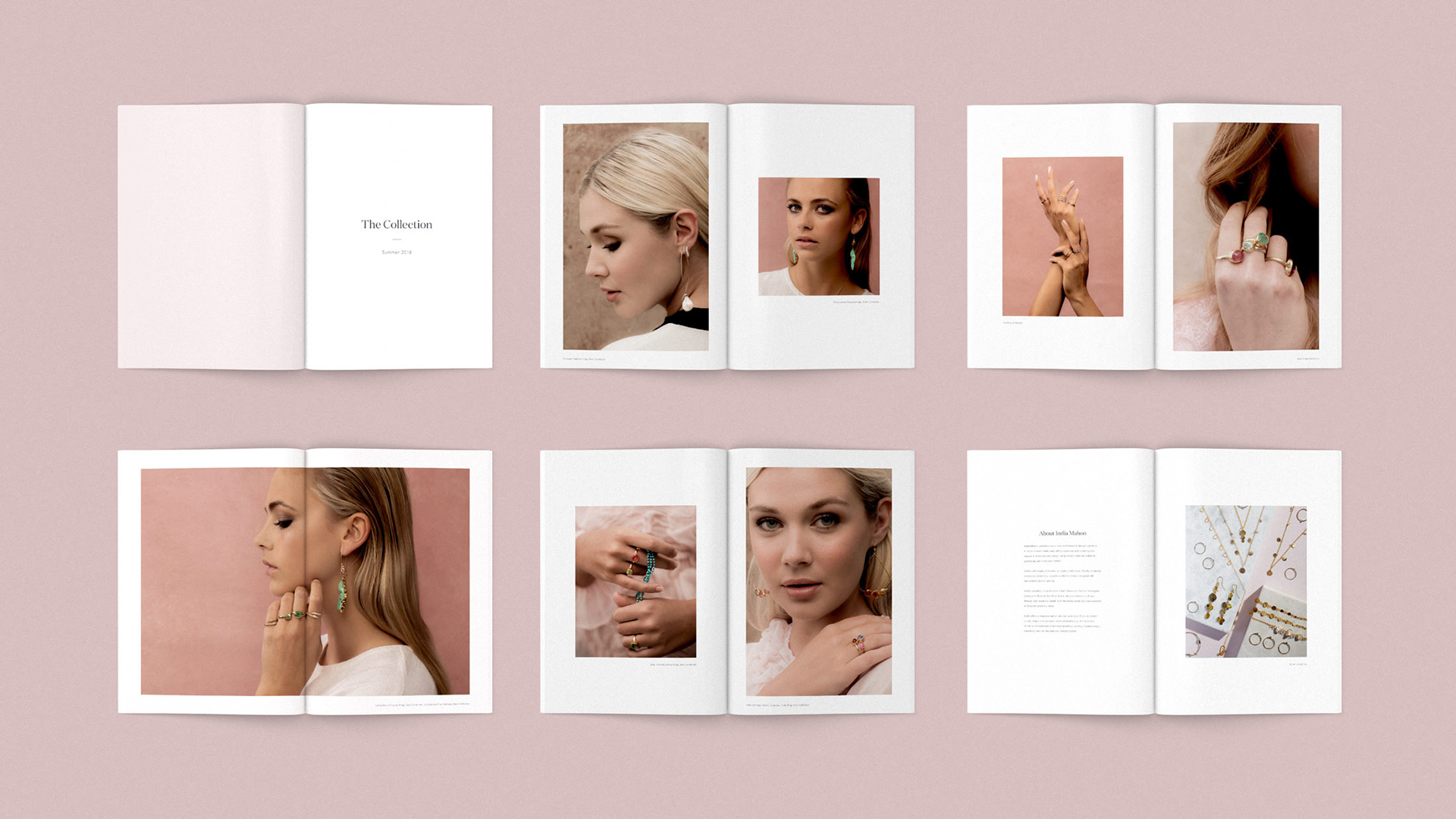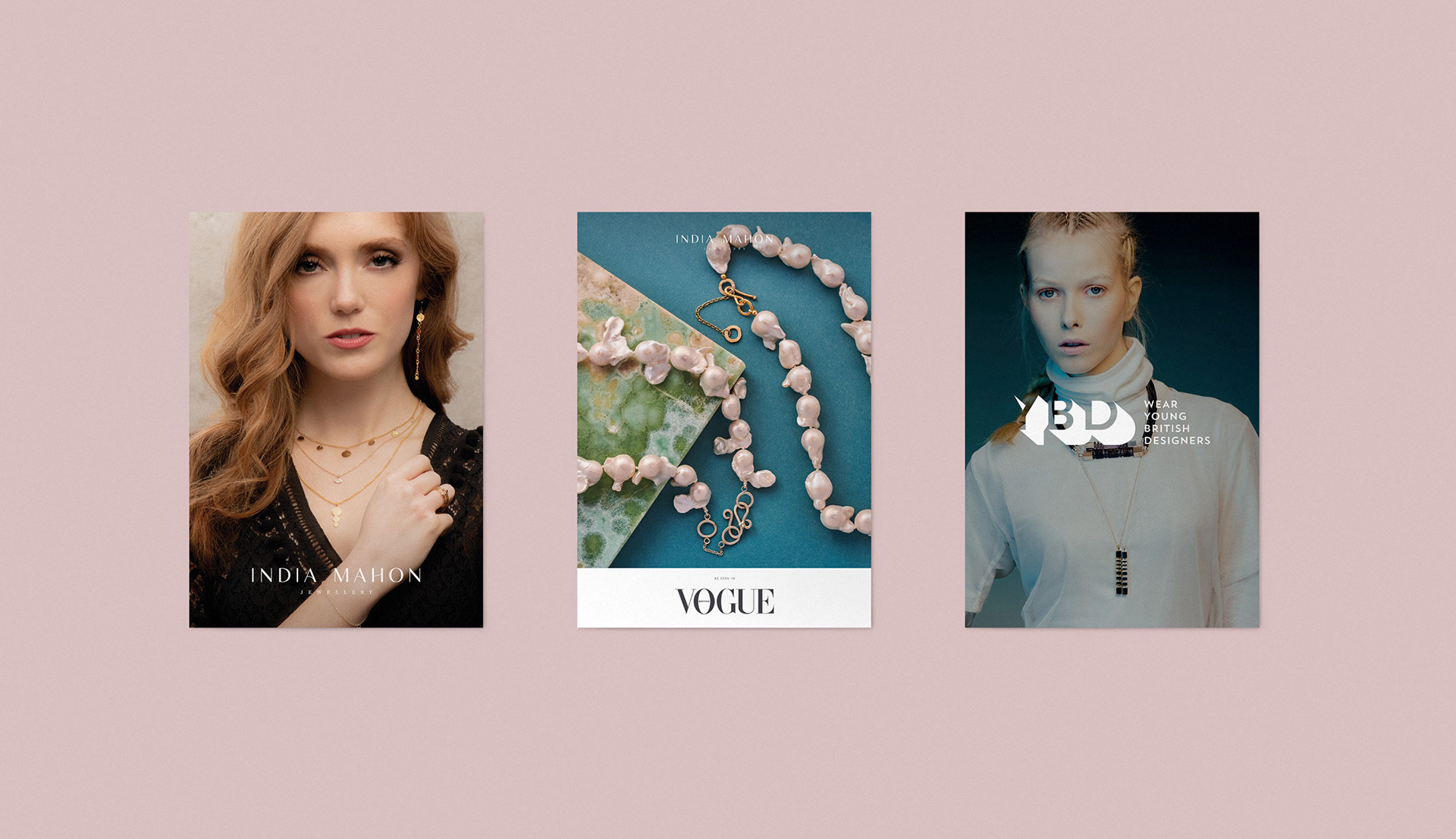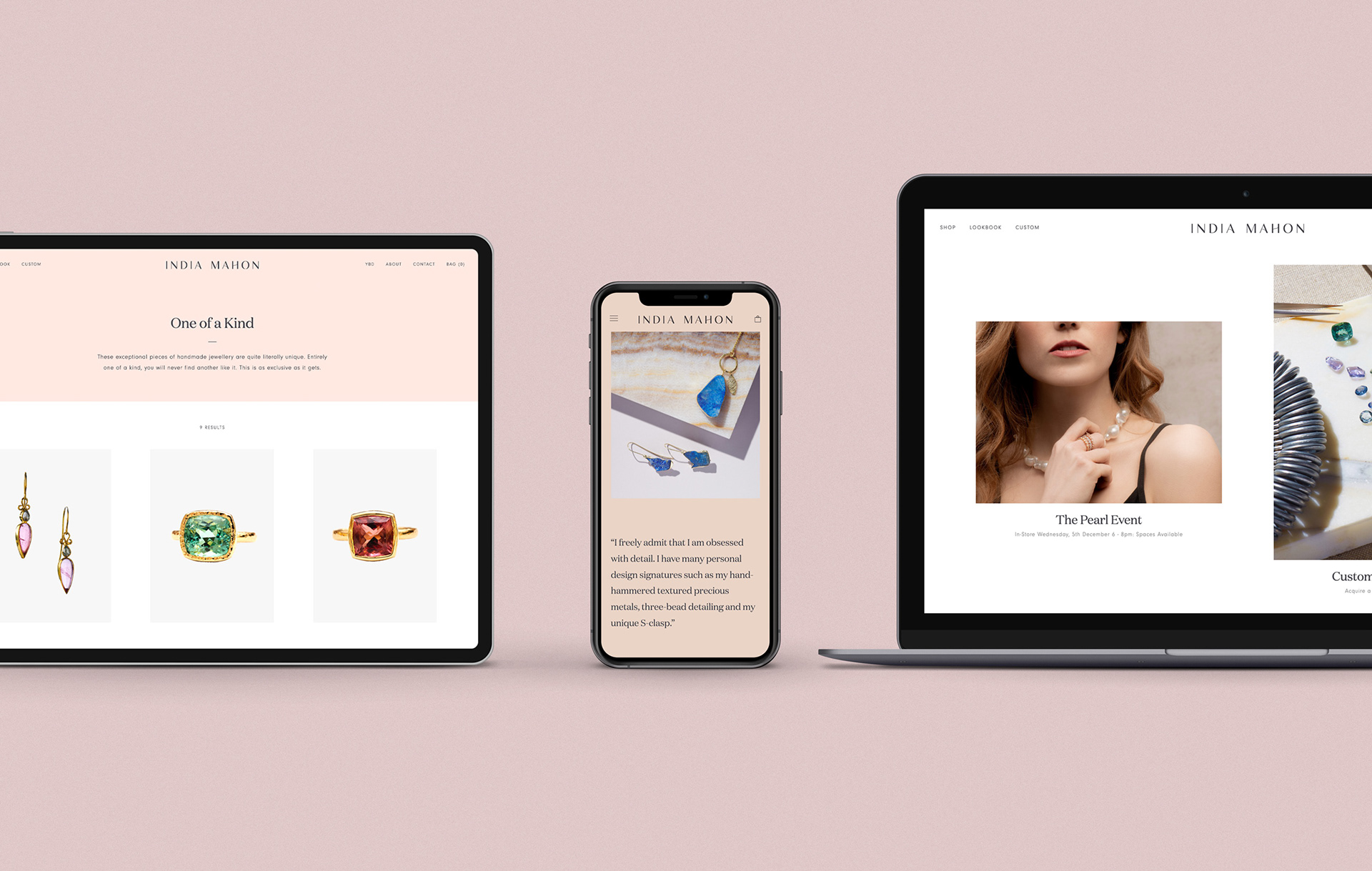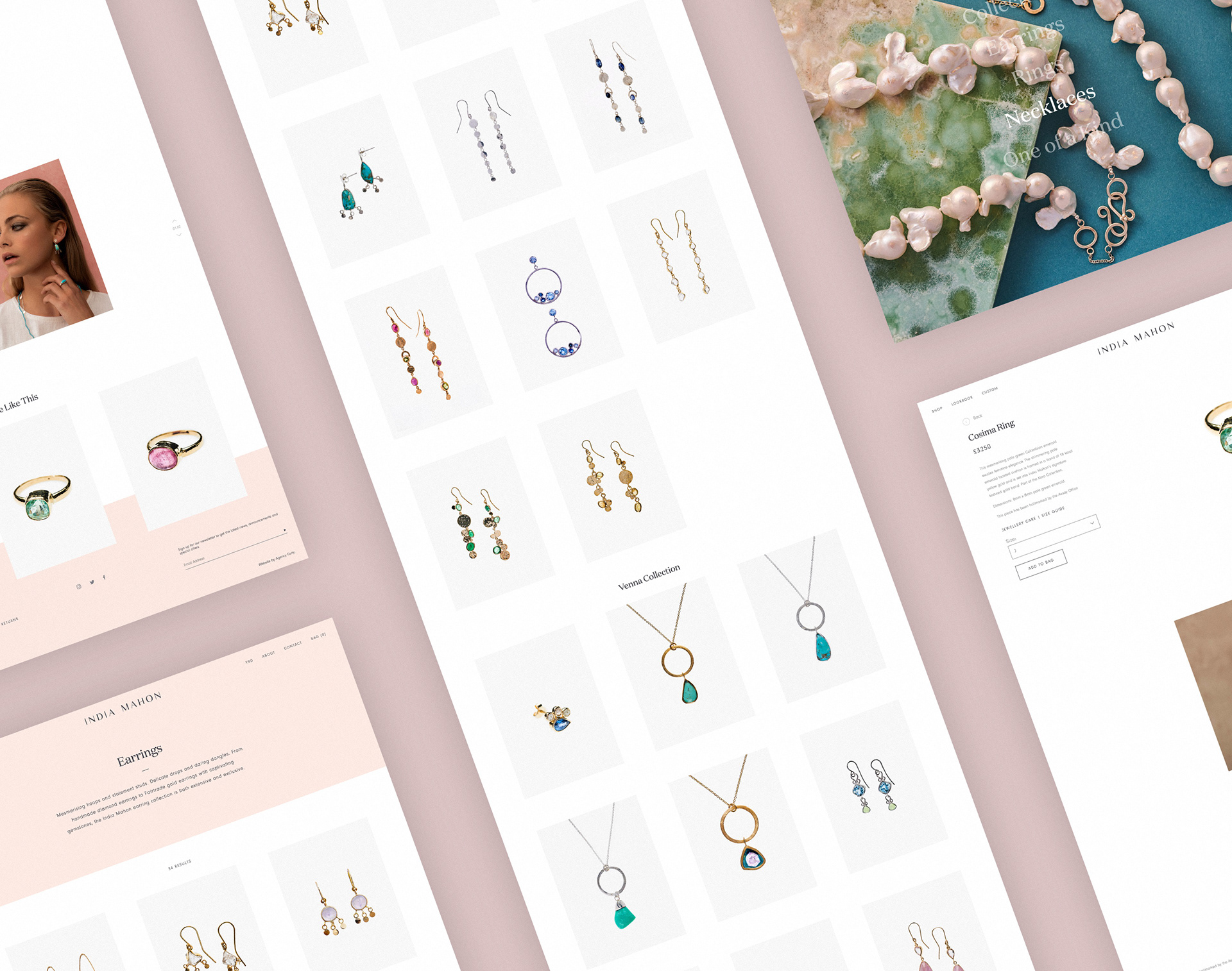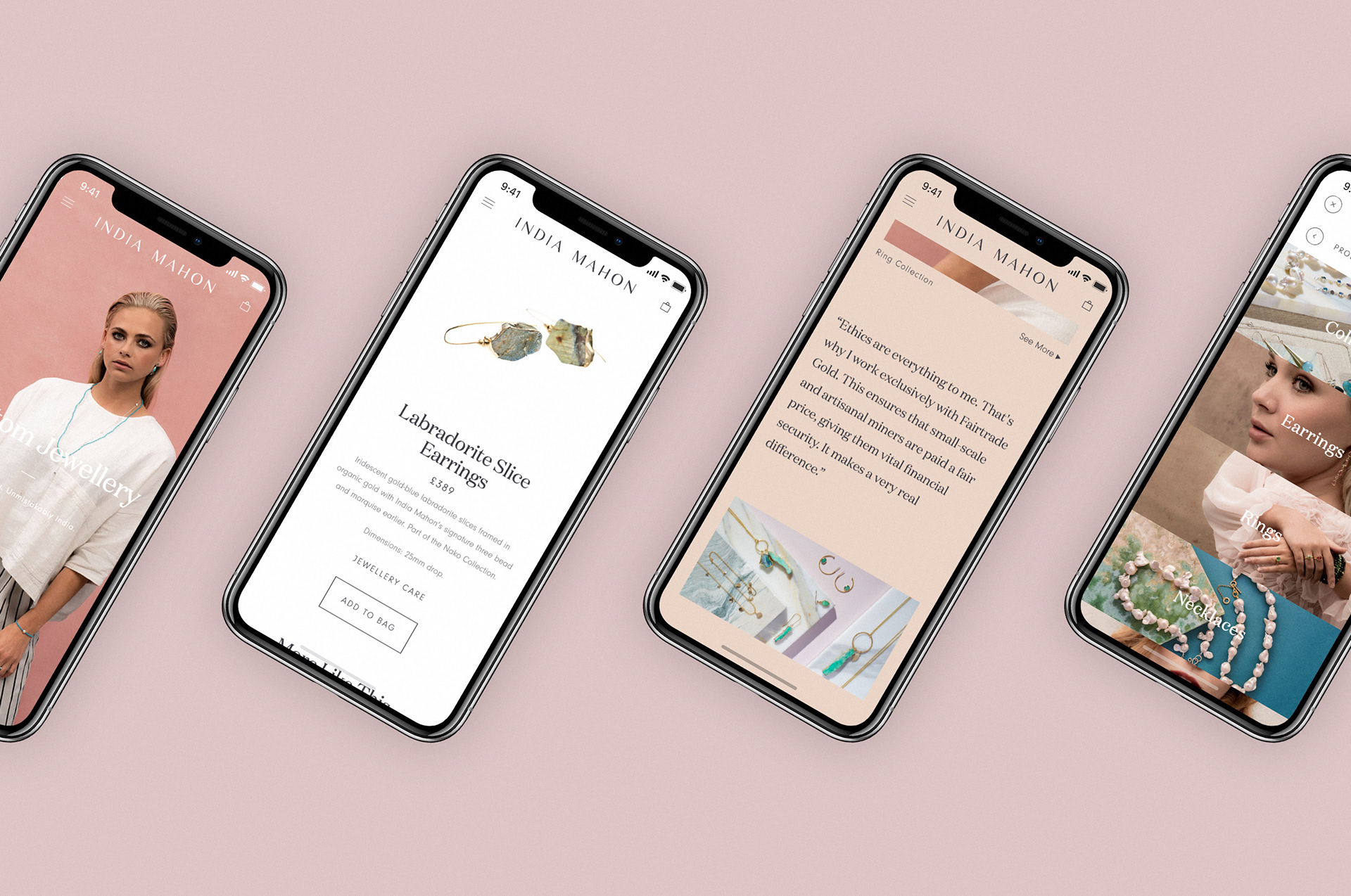 Completed at Agency Forty.