India Mahon is a highly talented and experienced designer and creator of contemporary hand-made and bespoke jewellery.
Branding, UI/UX Design, Promotion, Photography & Retouching, Packaging, Market Research
The brand and website was already established when based in the Cotswolds, however, moving north to open her new store in Harrogate, a full rebrand was necessary to create an impact and reflect the nature of the products. A new elegant and contemporary logo was designed, reflecting her personality and oozing luxury. Stationery, packaging, a look book, posters, postcards and promotional material were also developed alongside photography which was commissioned for product impact. An entirely new full e-commerce website was designed, developed and written. It was designed to be fully responsive to any screen size, using large scale imagery and a minimal layout to show off the photography and products simply and cleanly.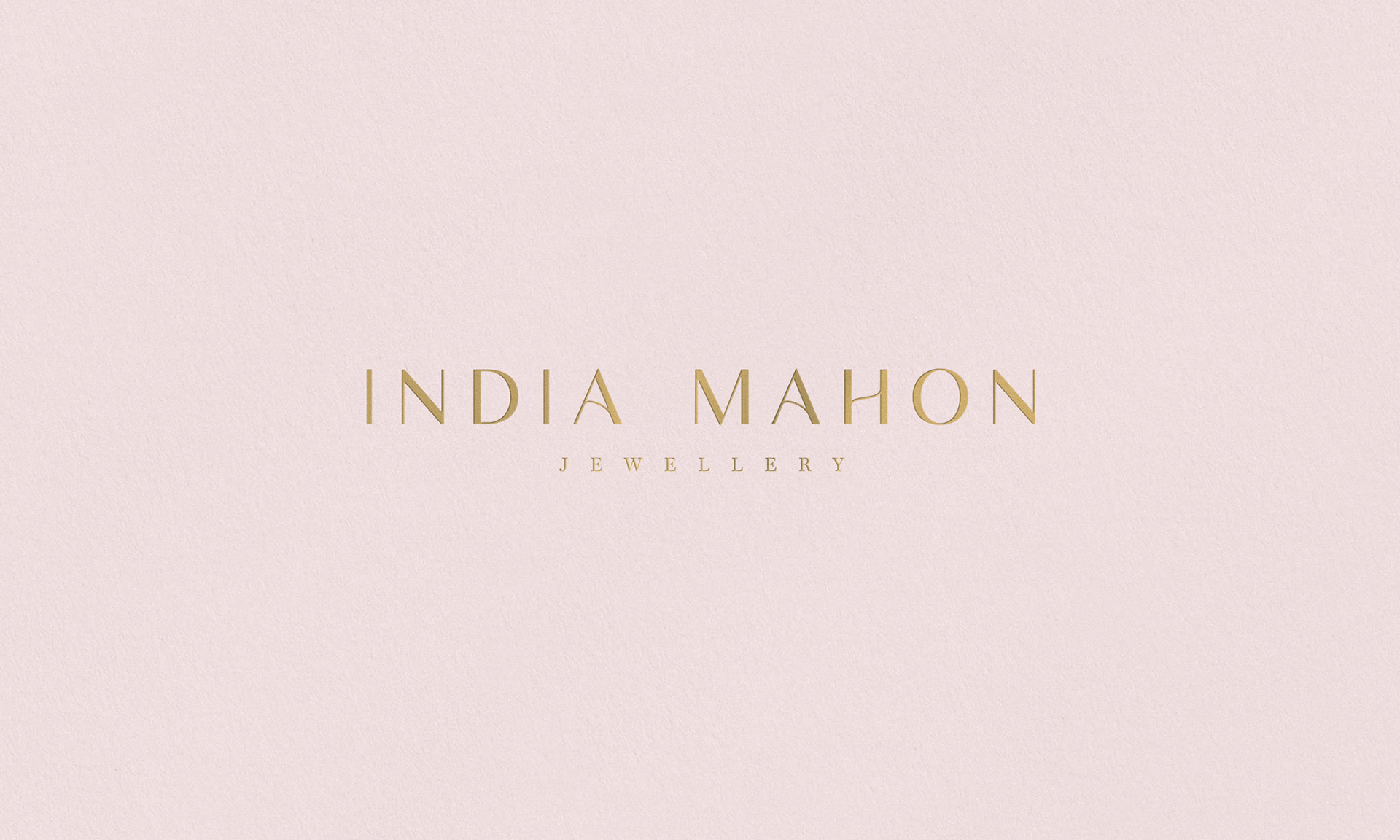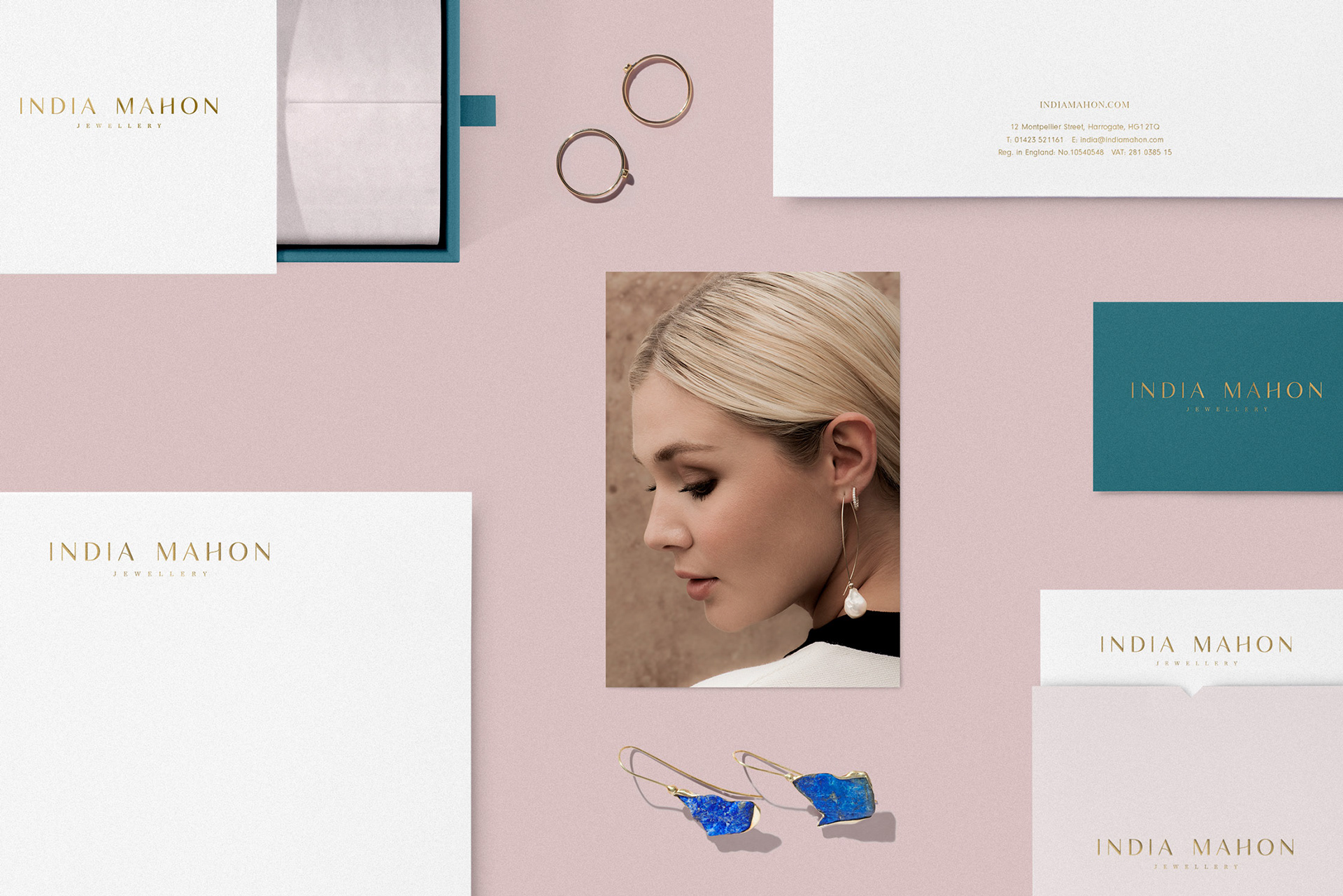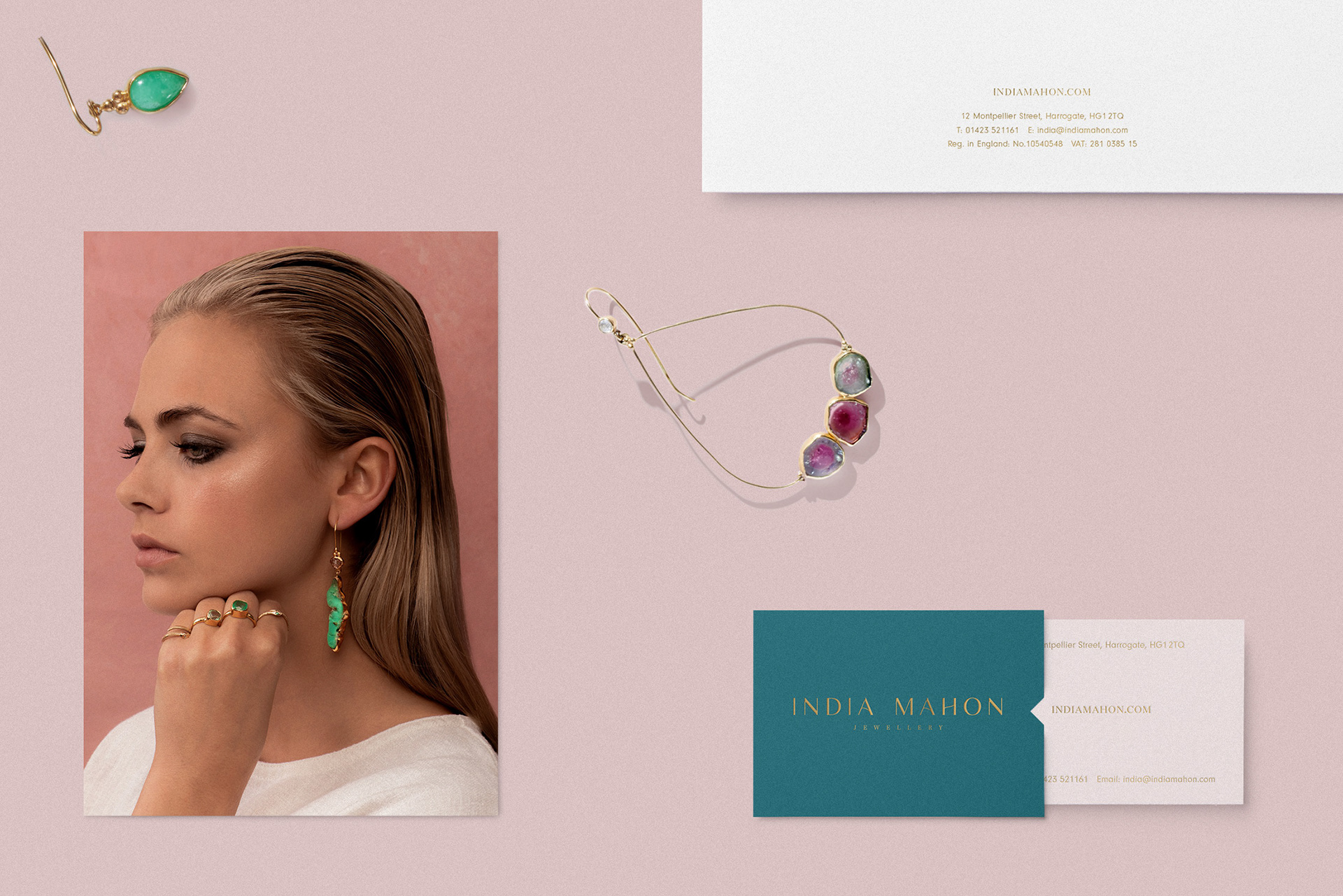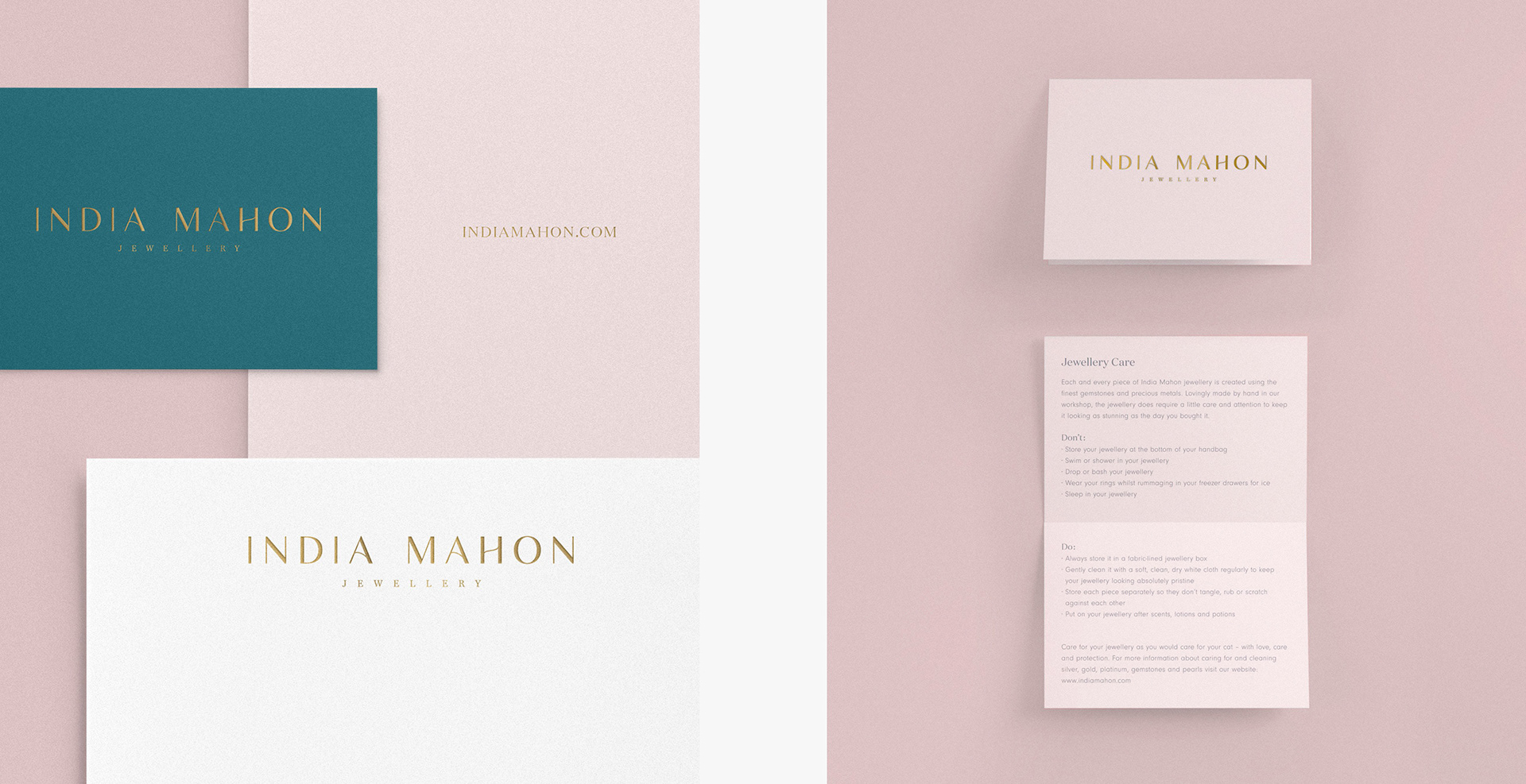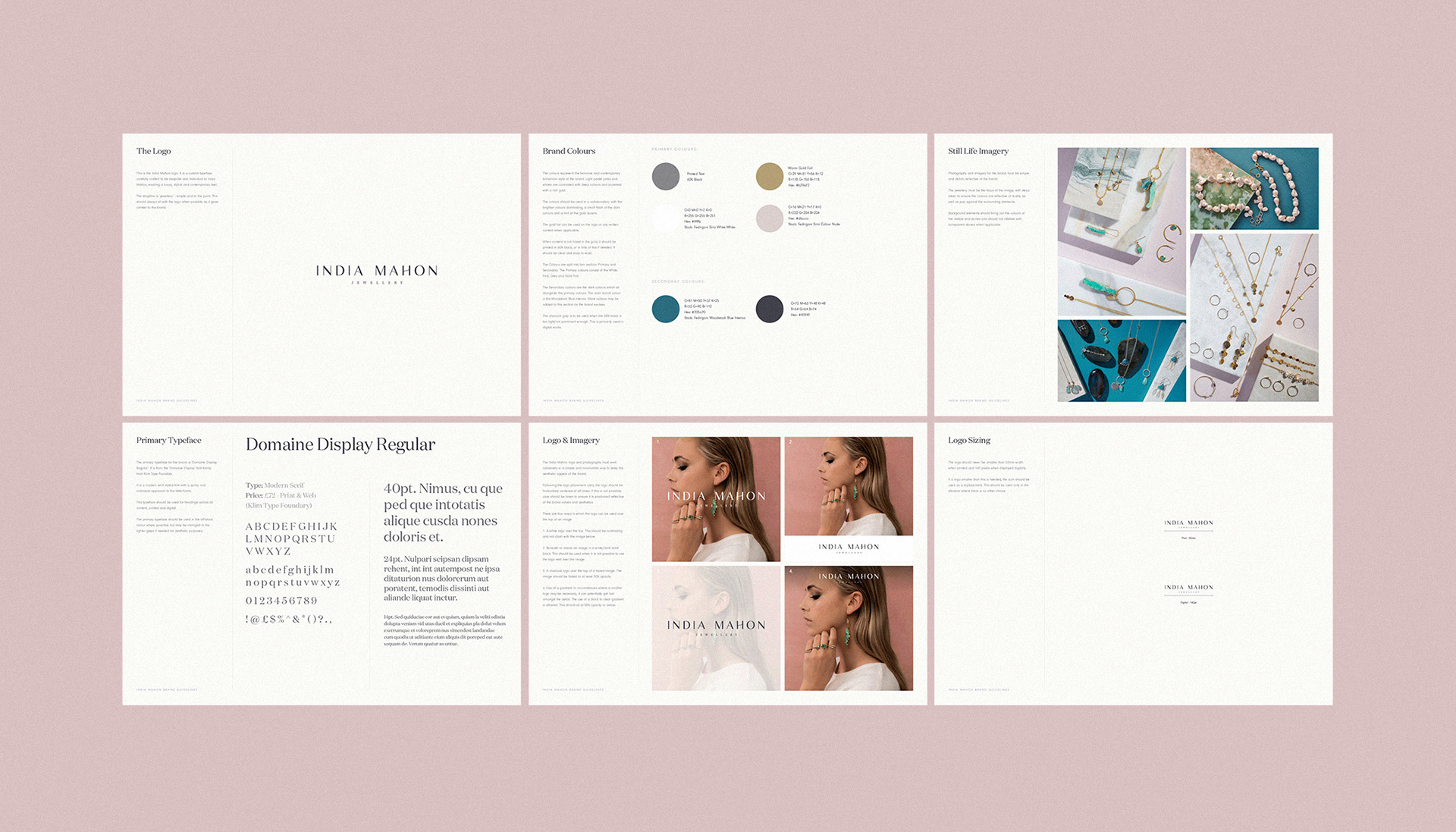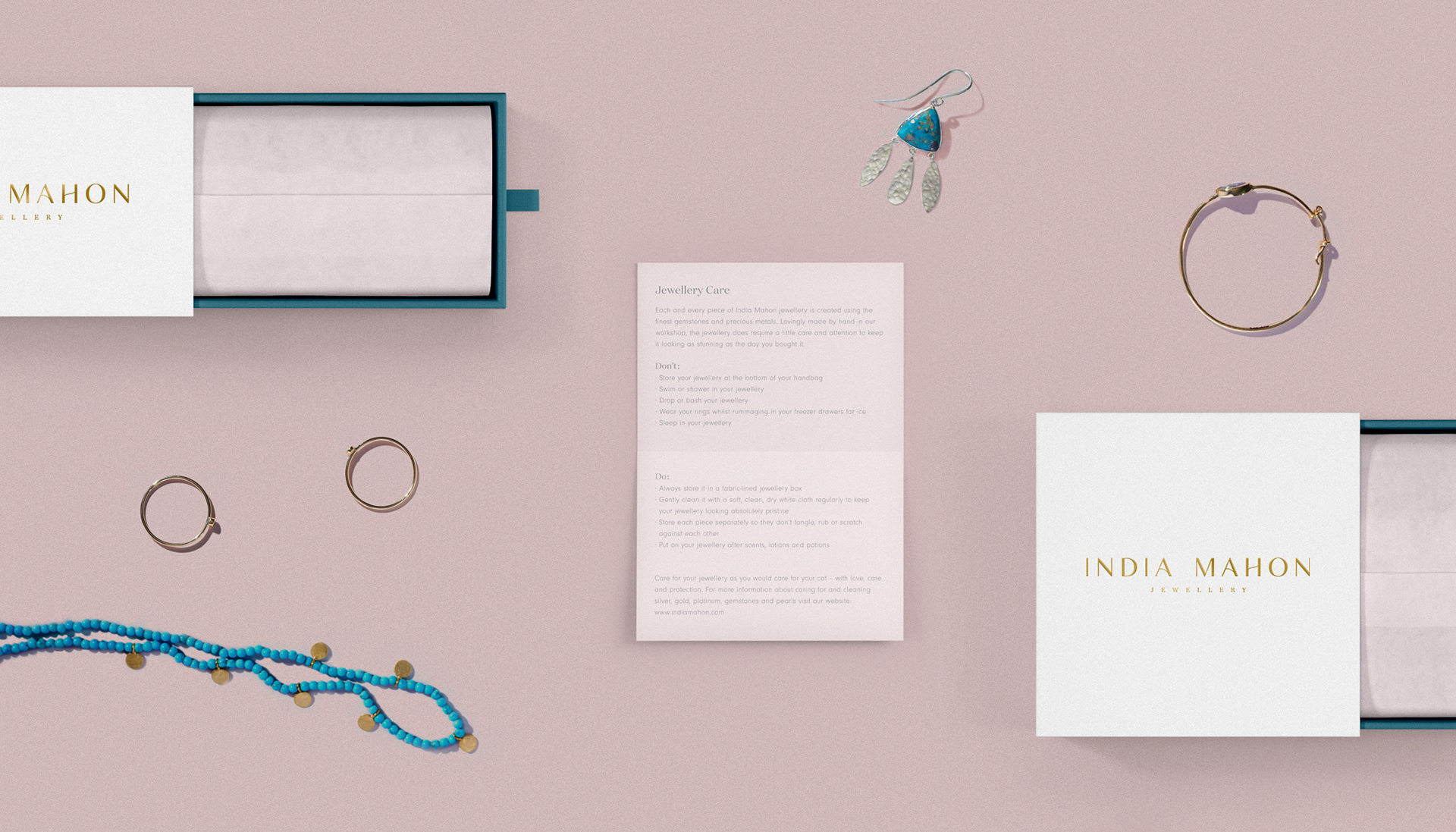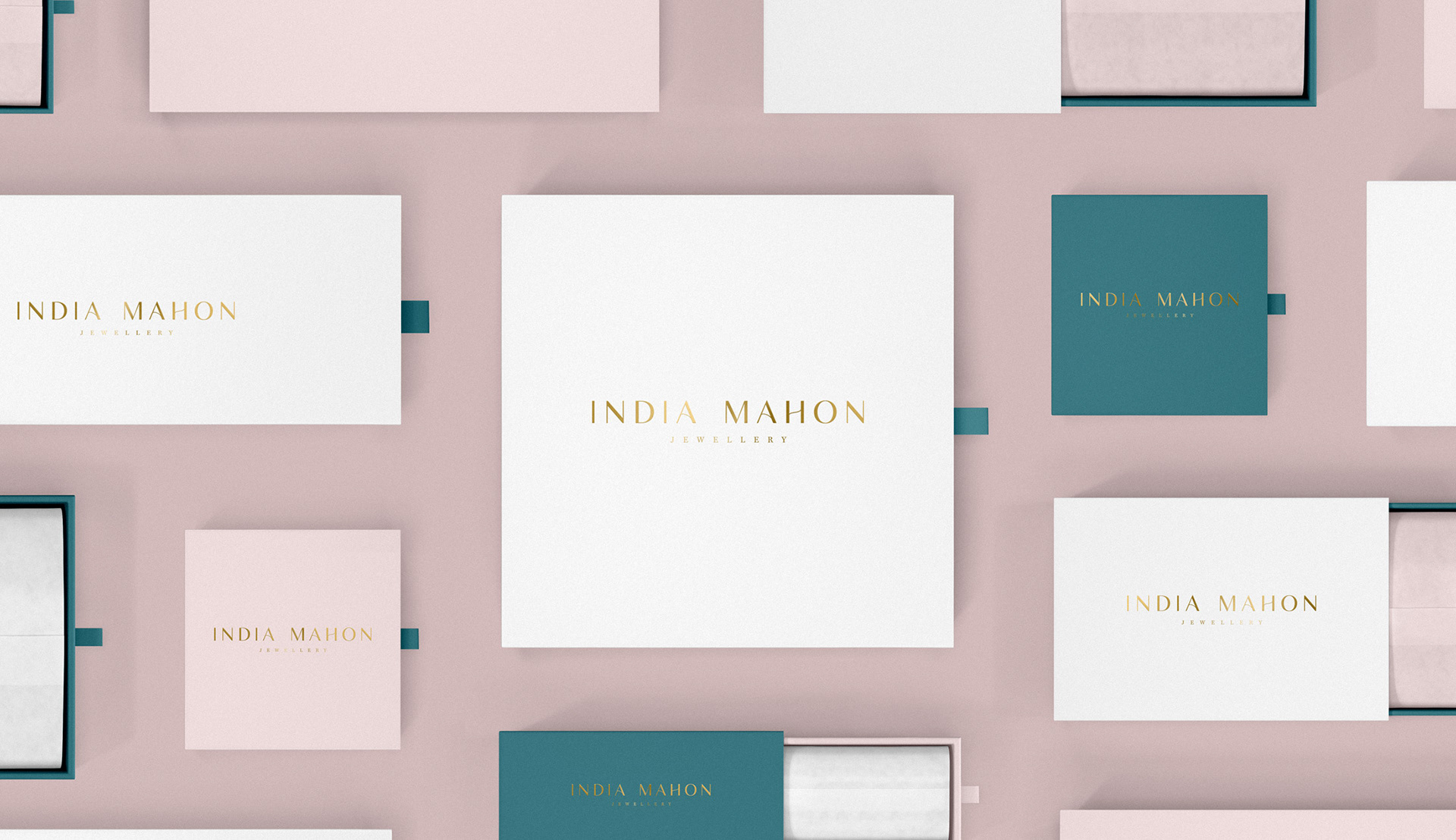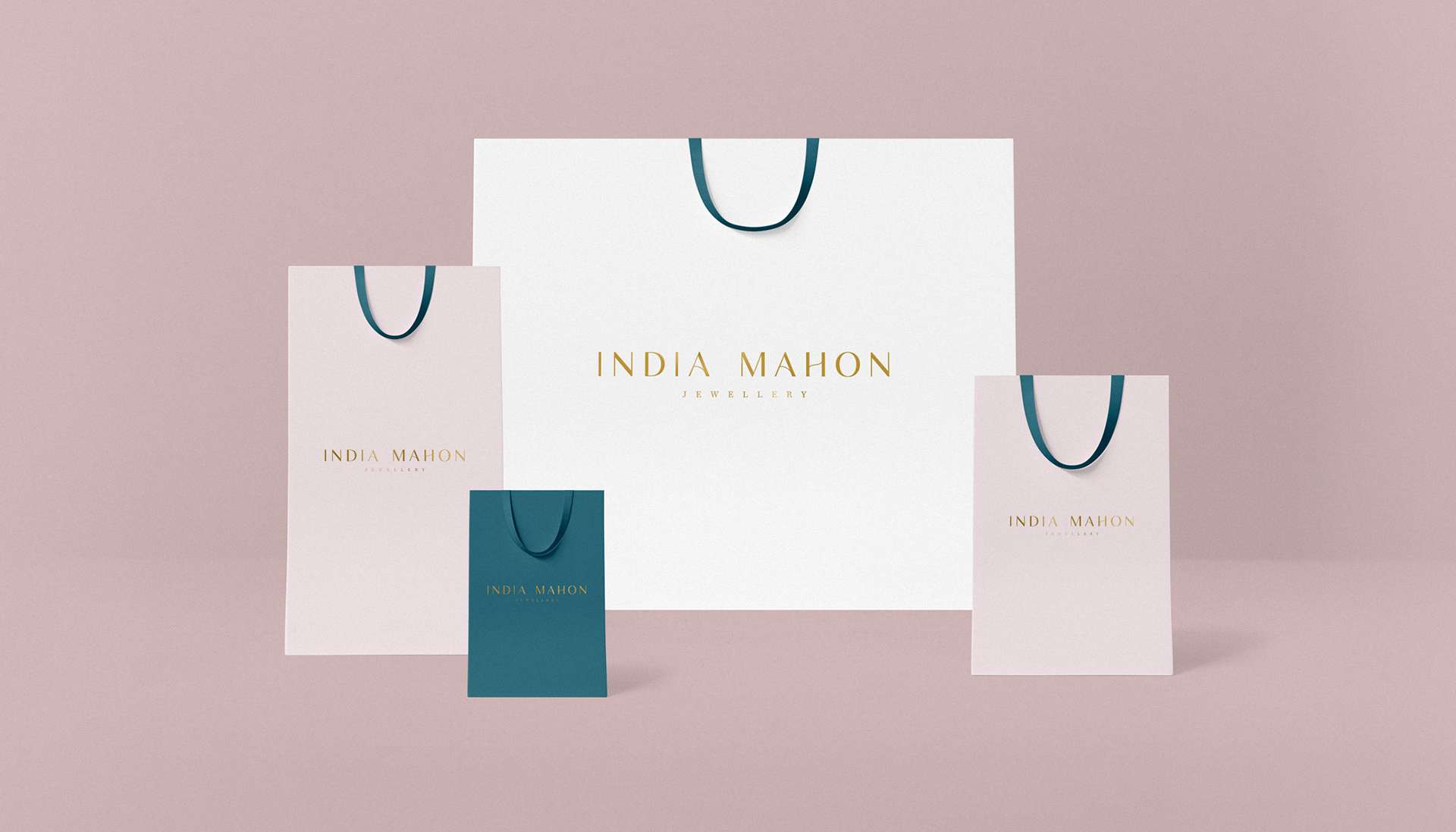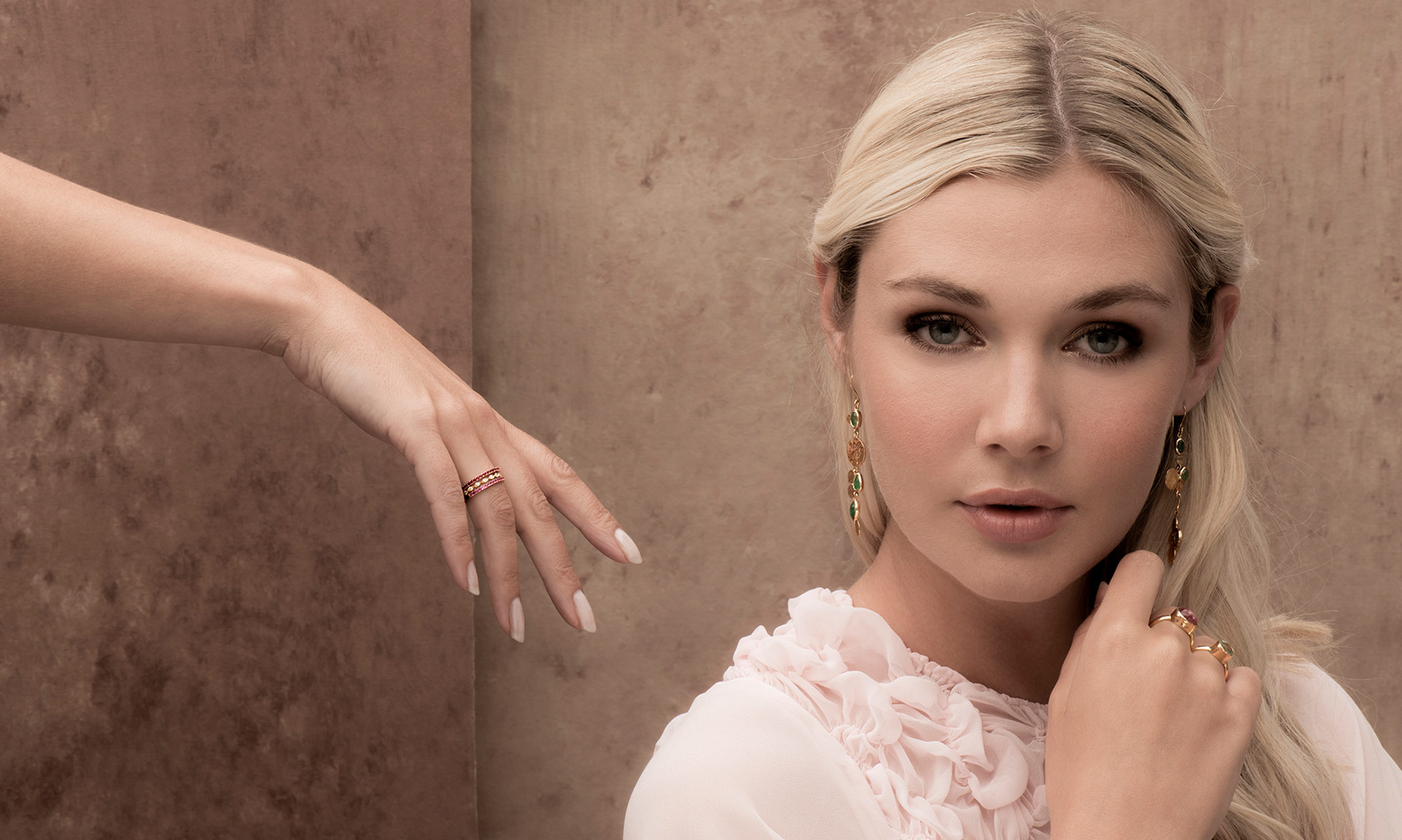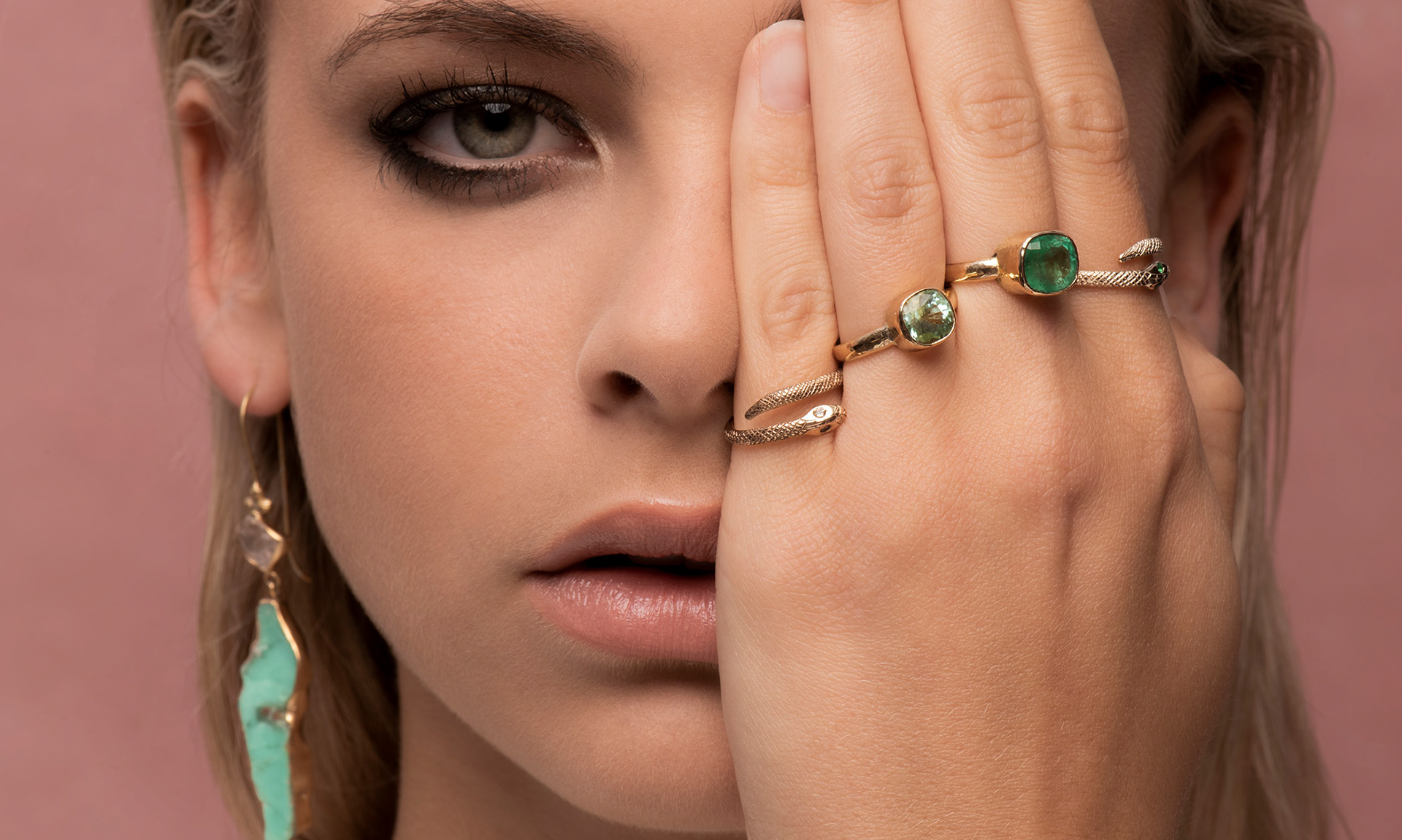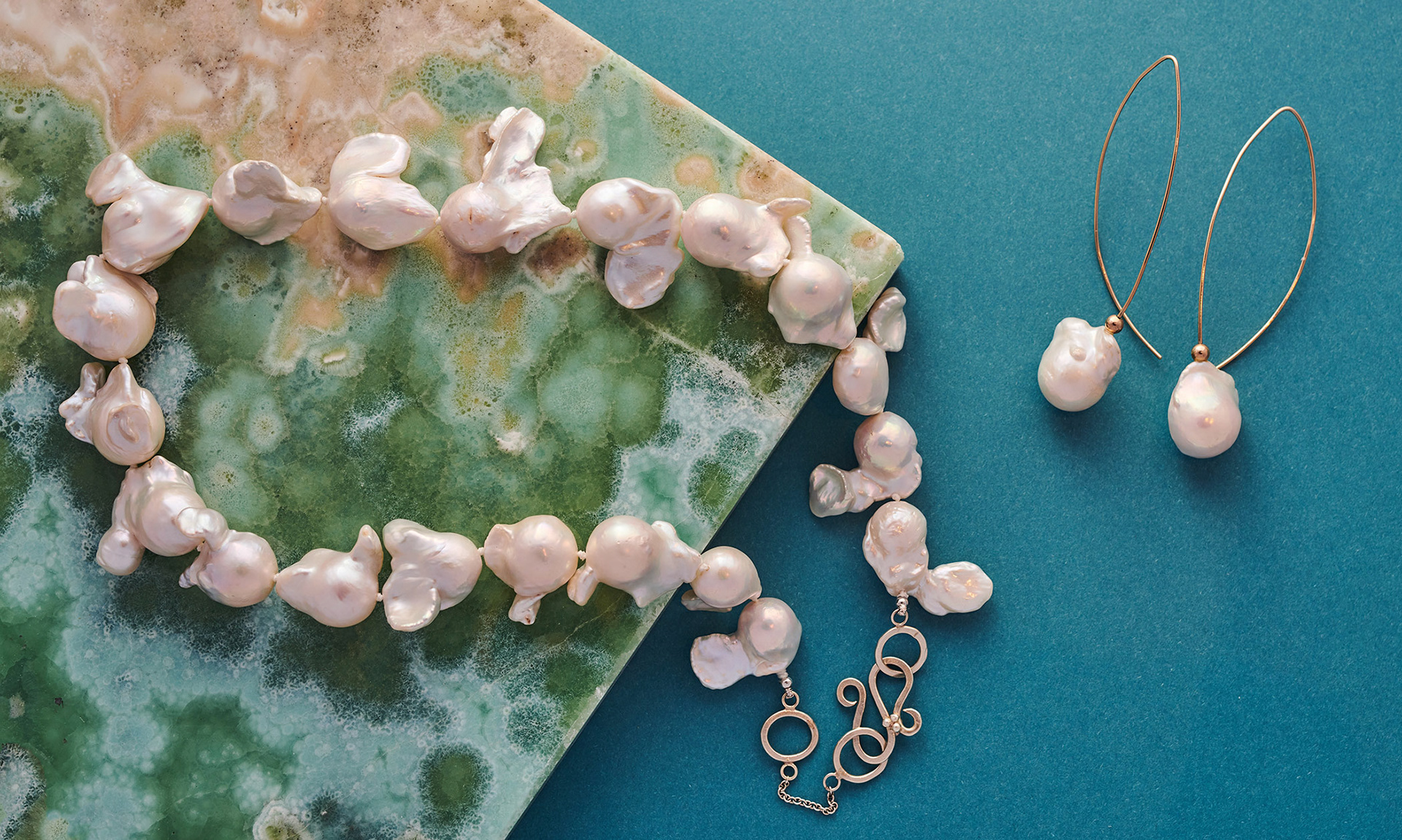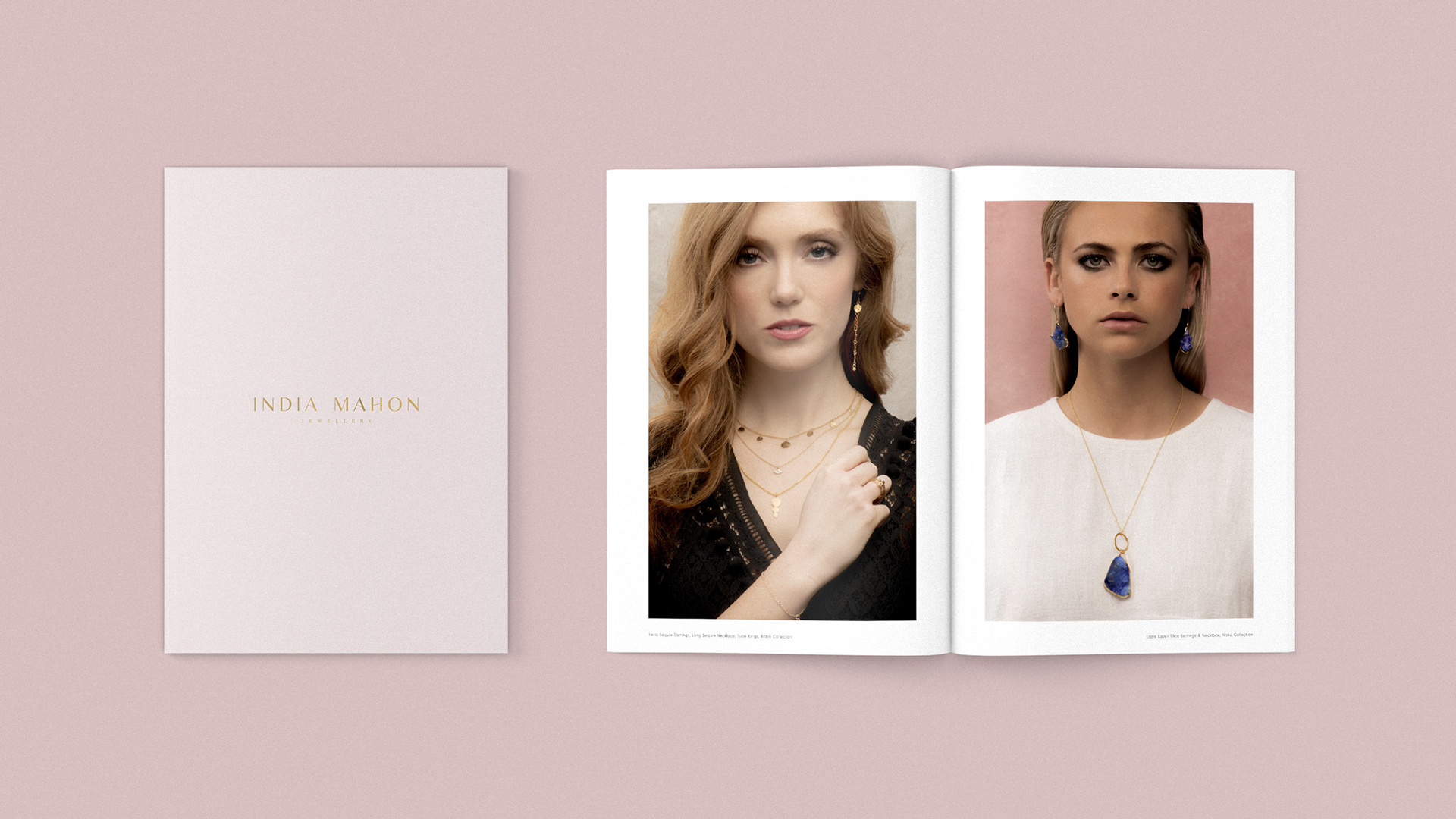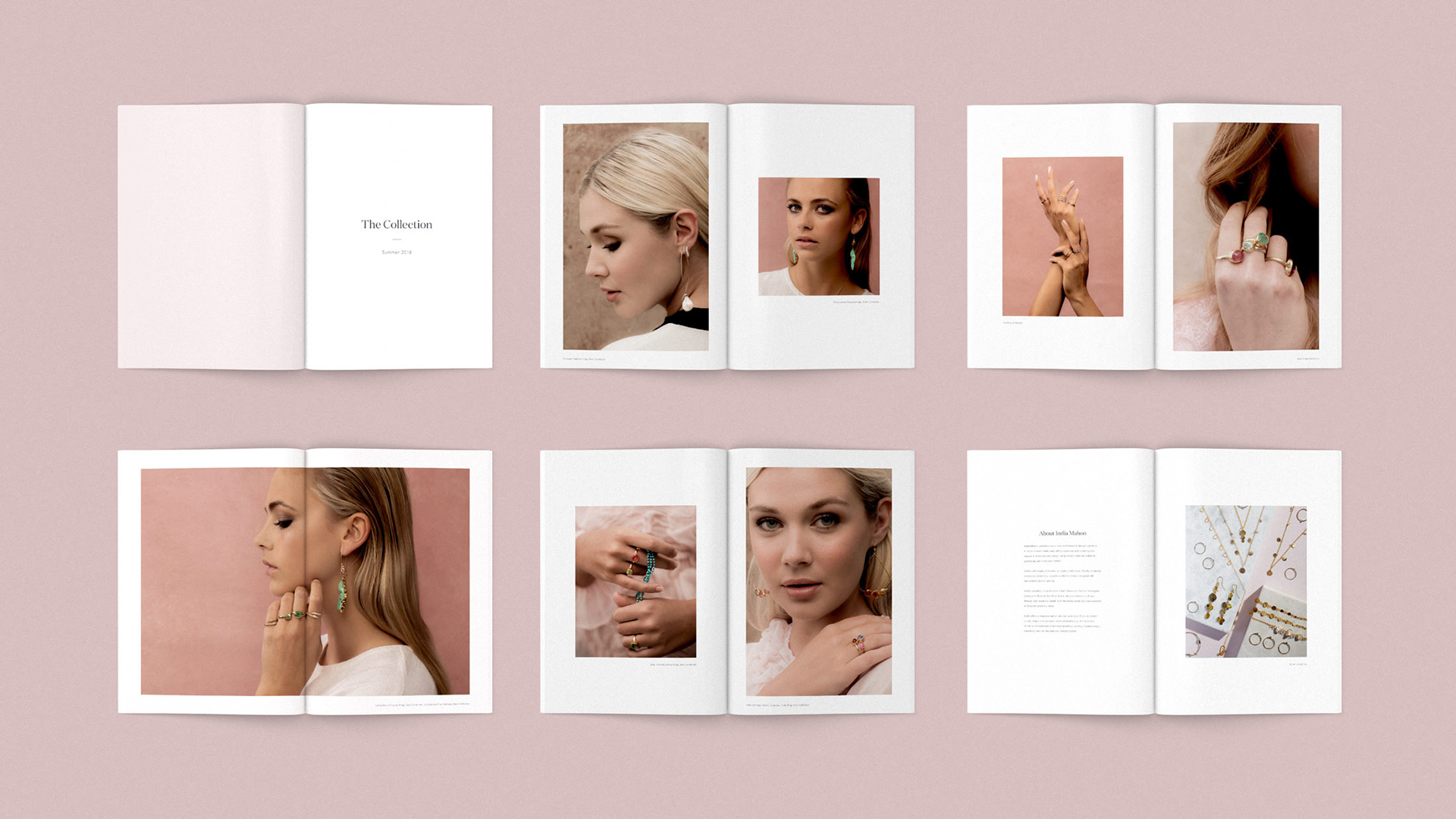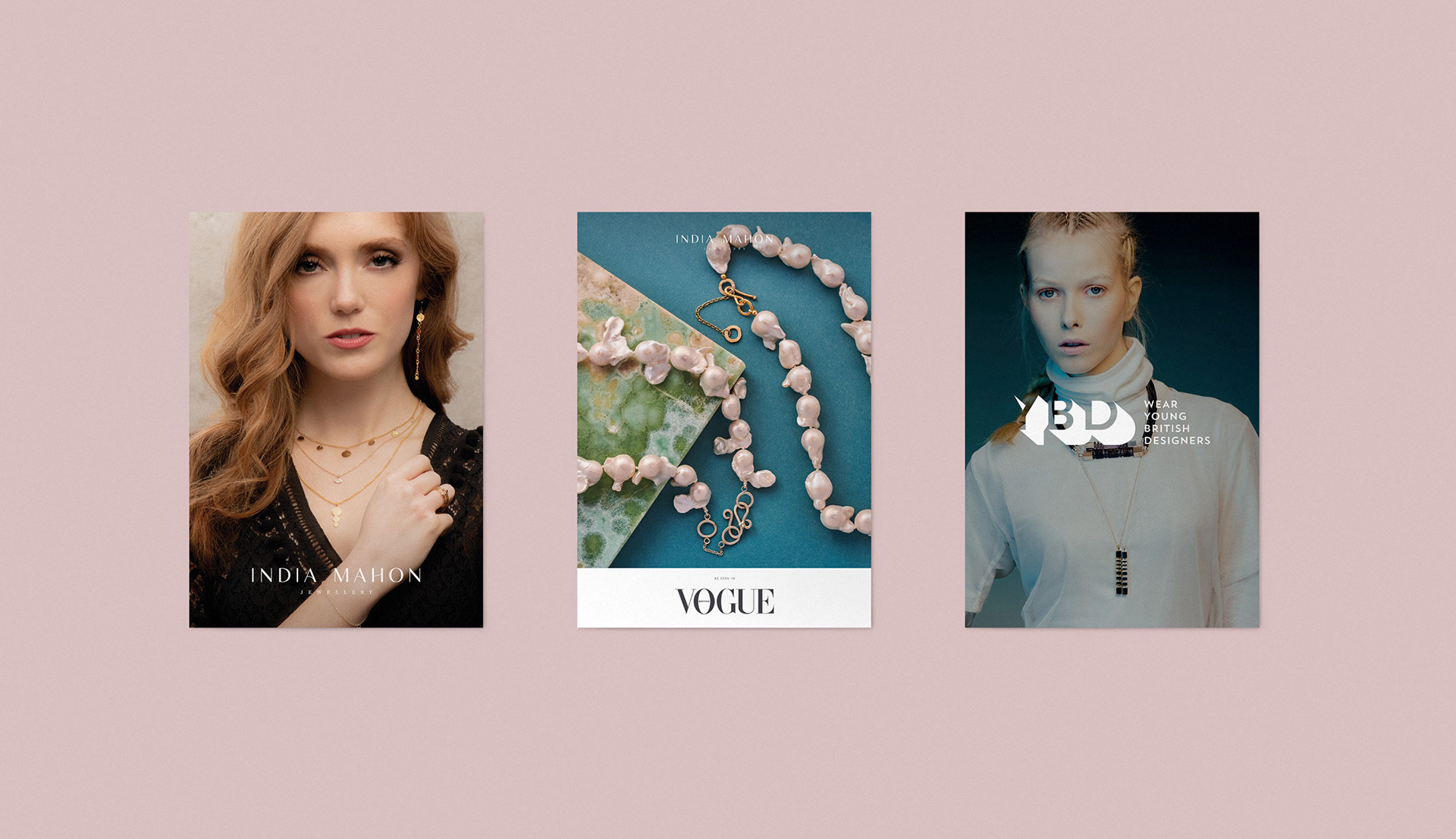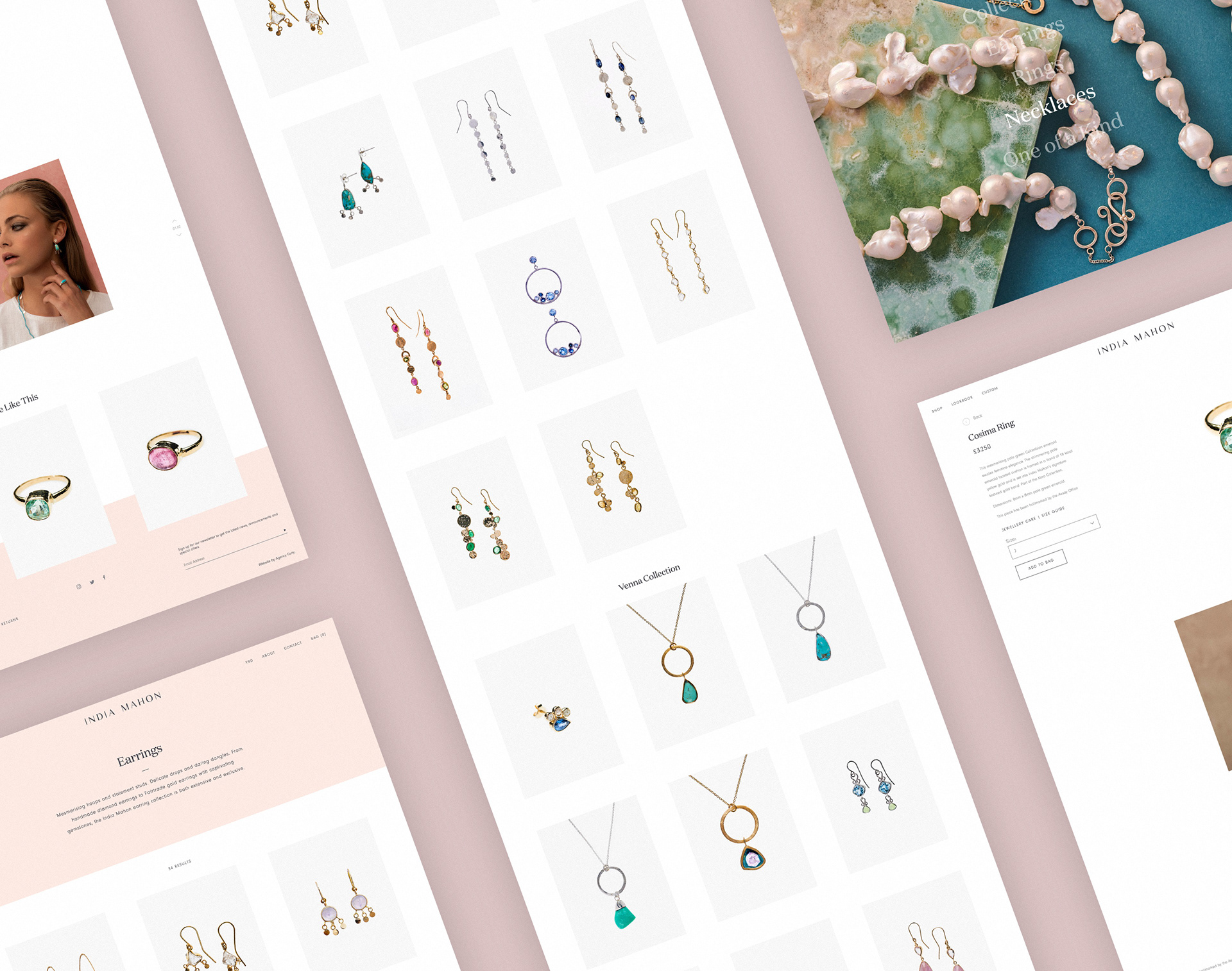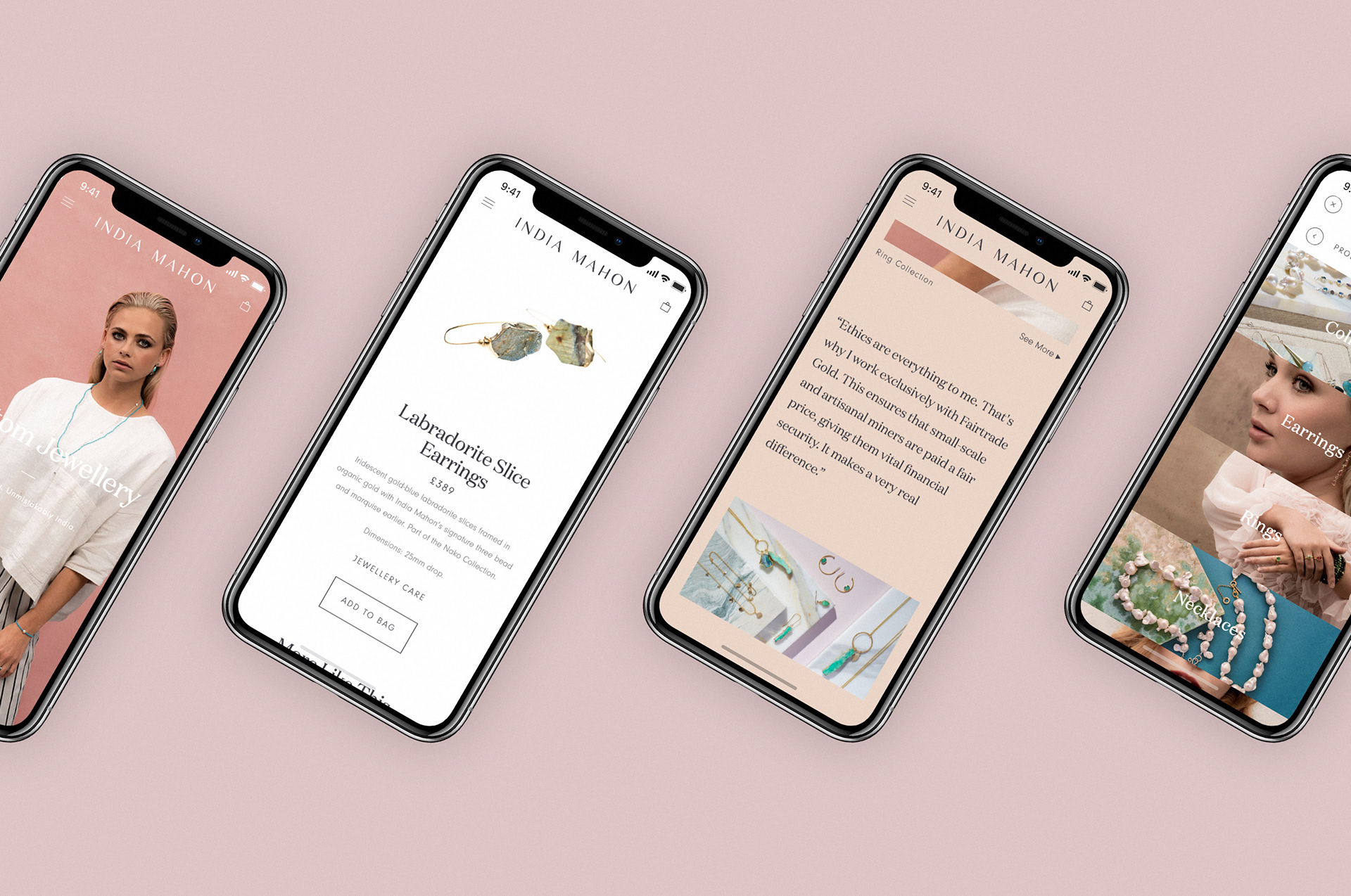 Completed at Agency Forty.