David Wade is a Yorkshire based Fine Art Agent and Advisor who needed a new brand and website to elevate his appearance to the quality of his work.
With a high calibre of clients to attract, a brand identity, full suite of stationery and responsive website were created to exude intelligence, quality and confidence. The website is intended to show expertise and reassurance. It uses greys as the base with a mix of serif and sans serif type, giving a balance of elegant and modern. Artworks are spread through the site, with detailed imagery and key information for the reader.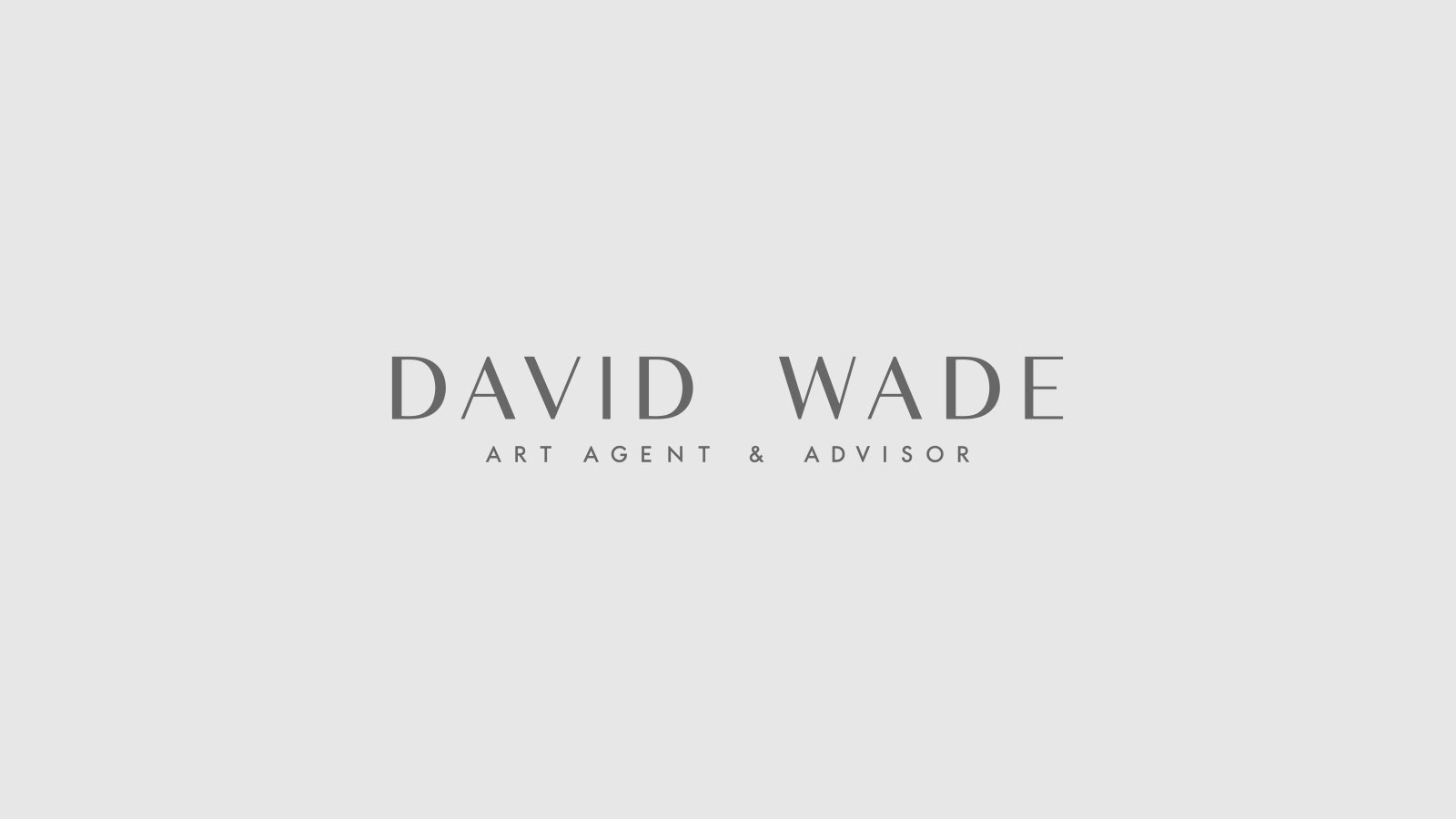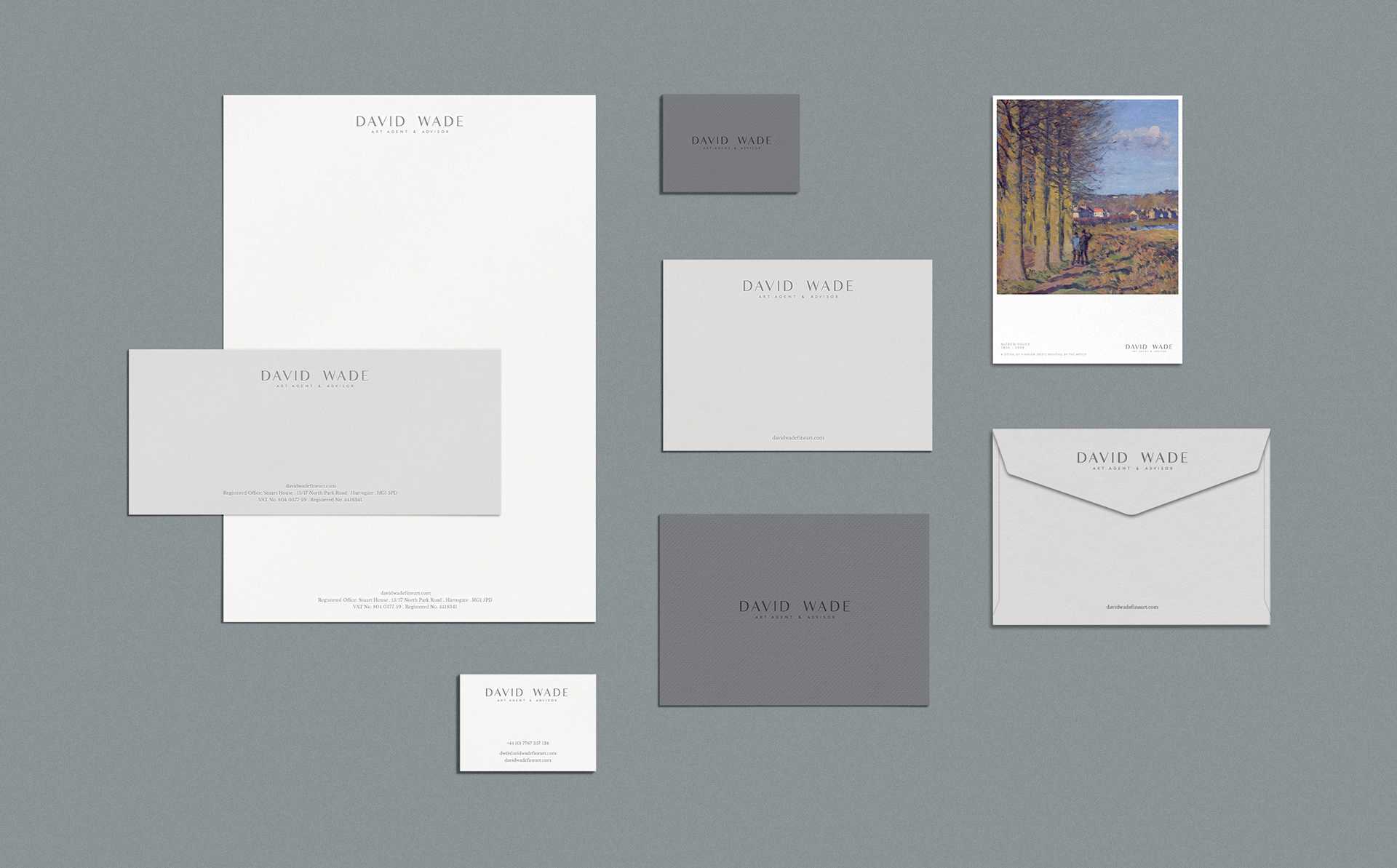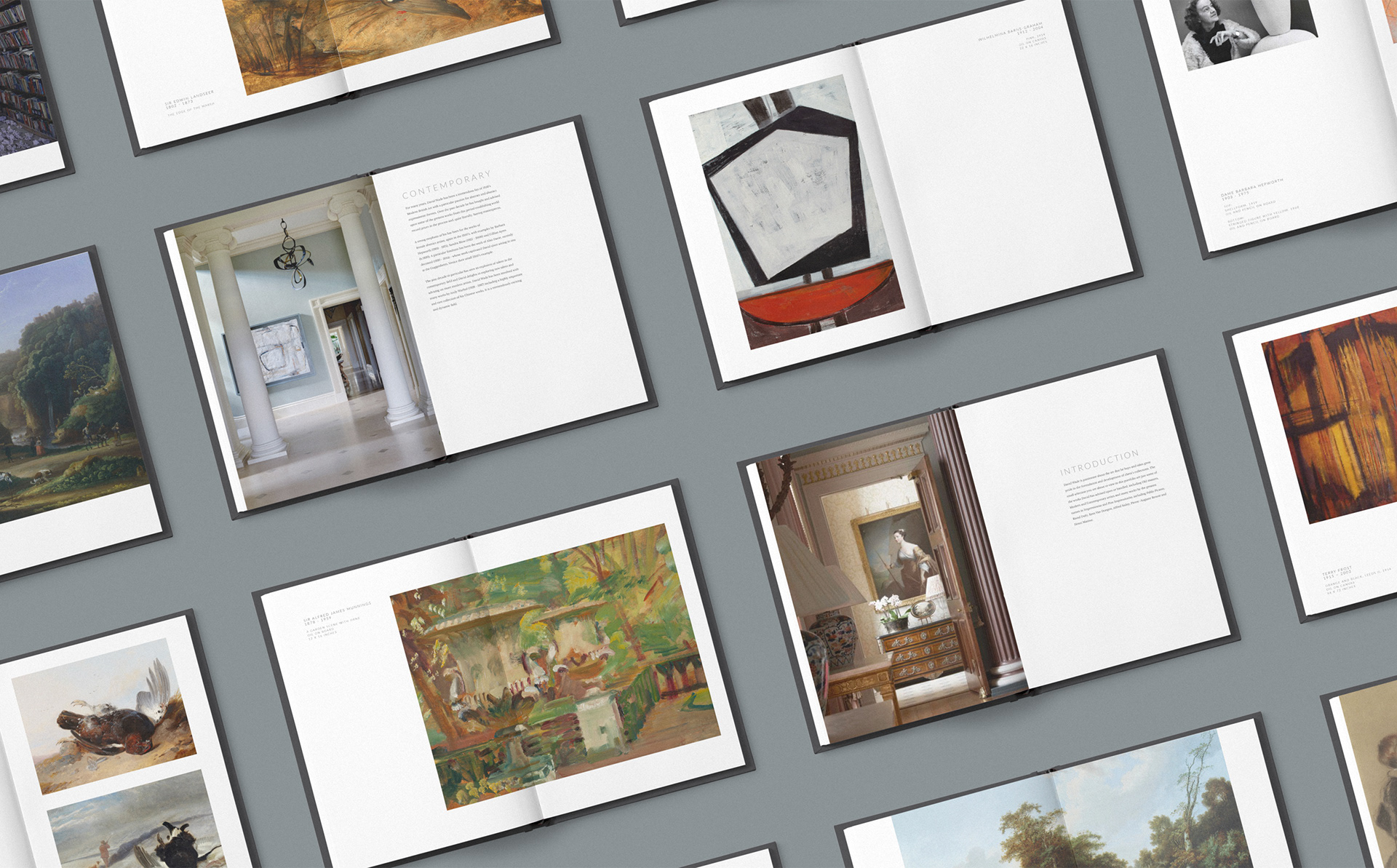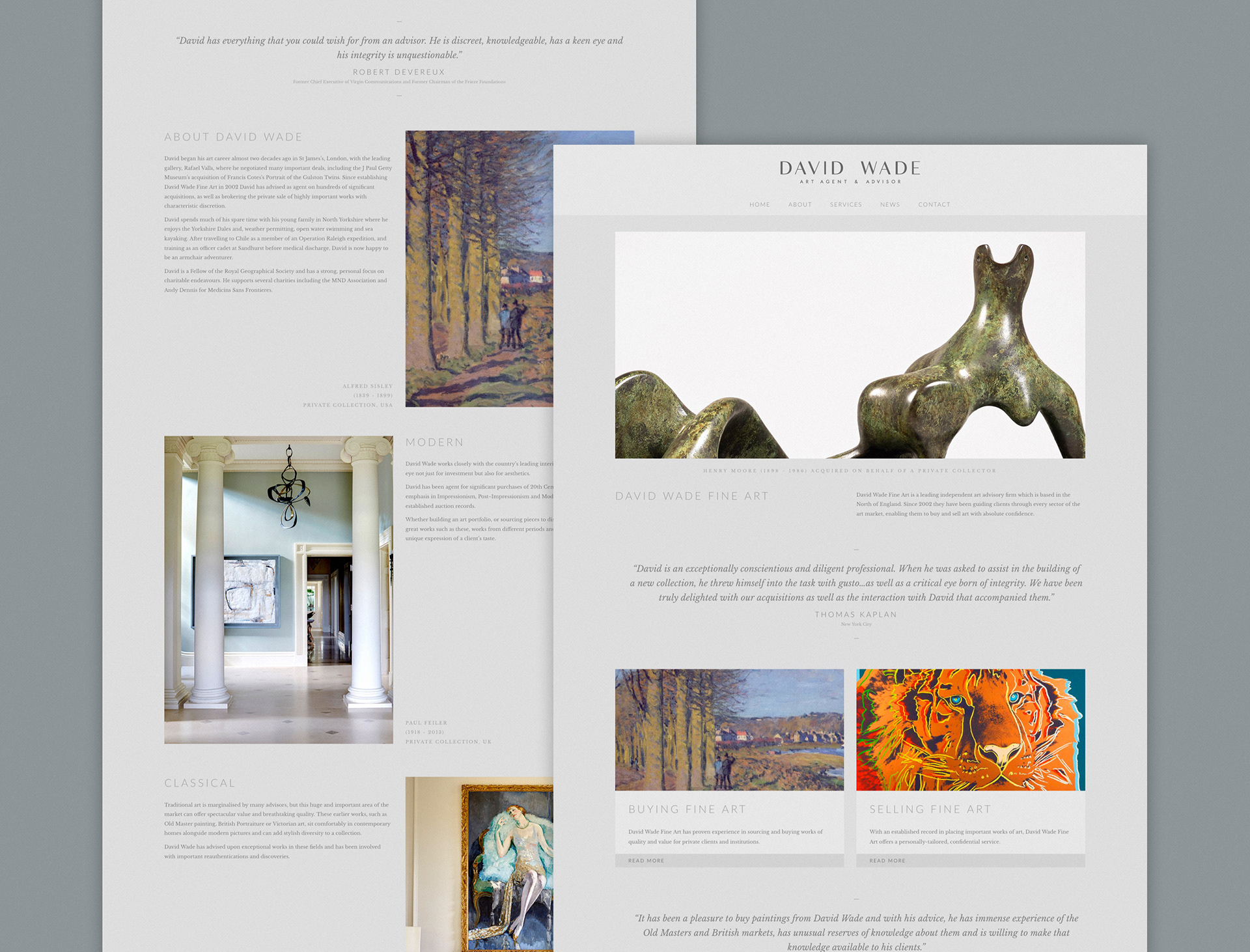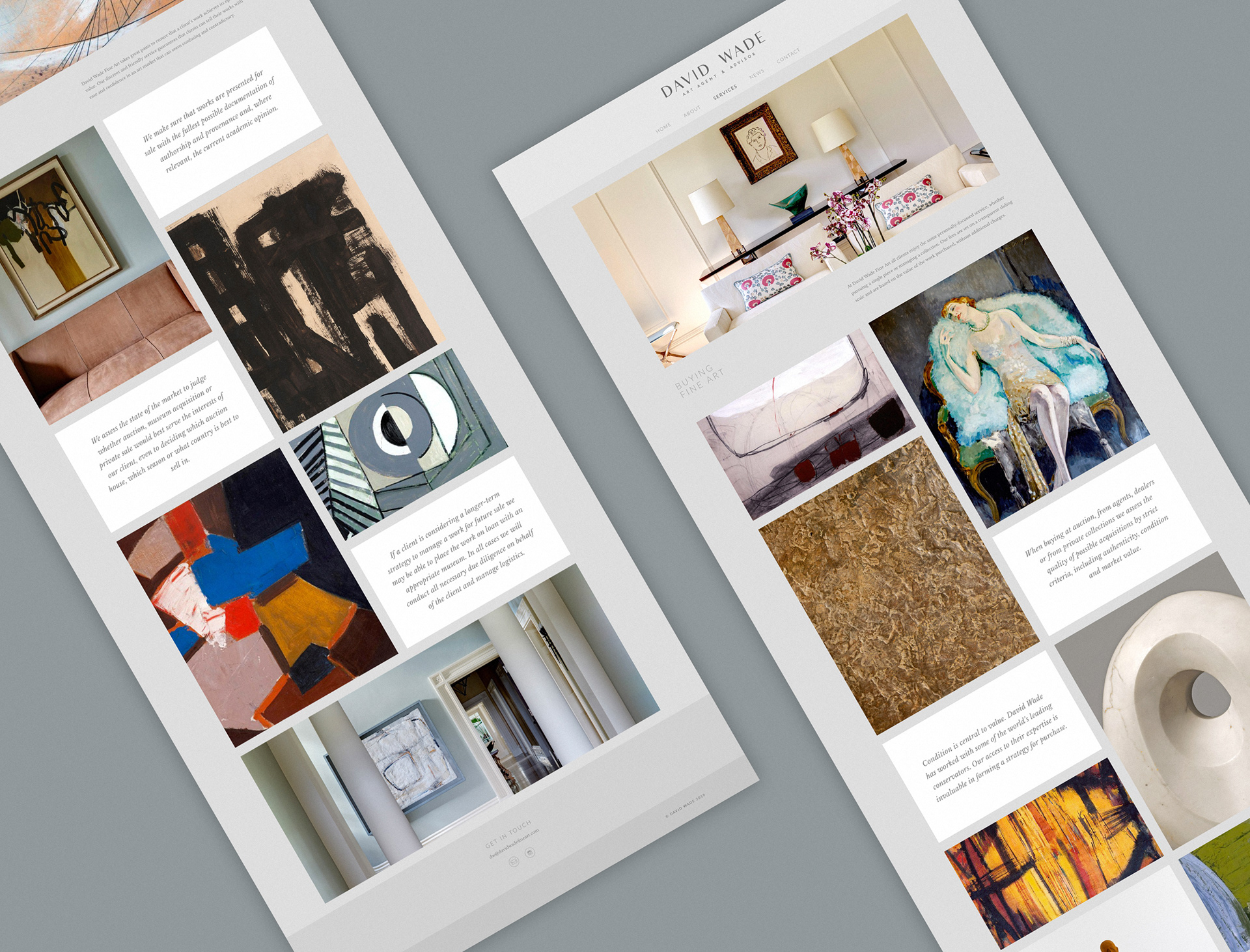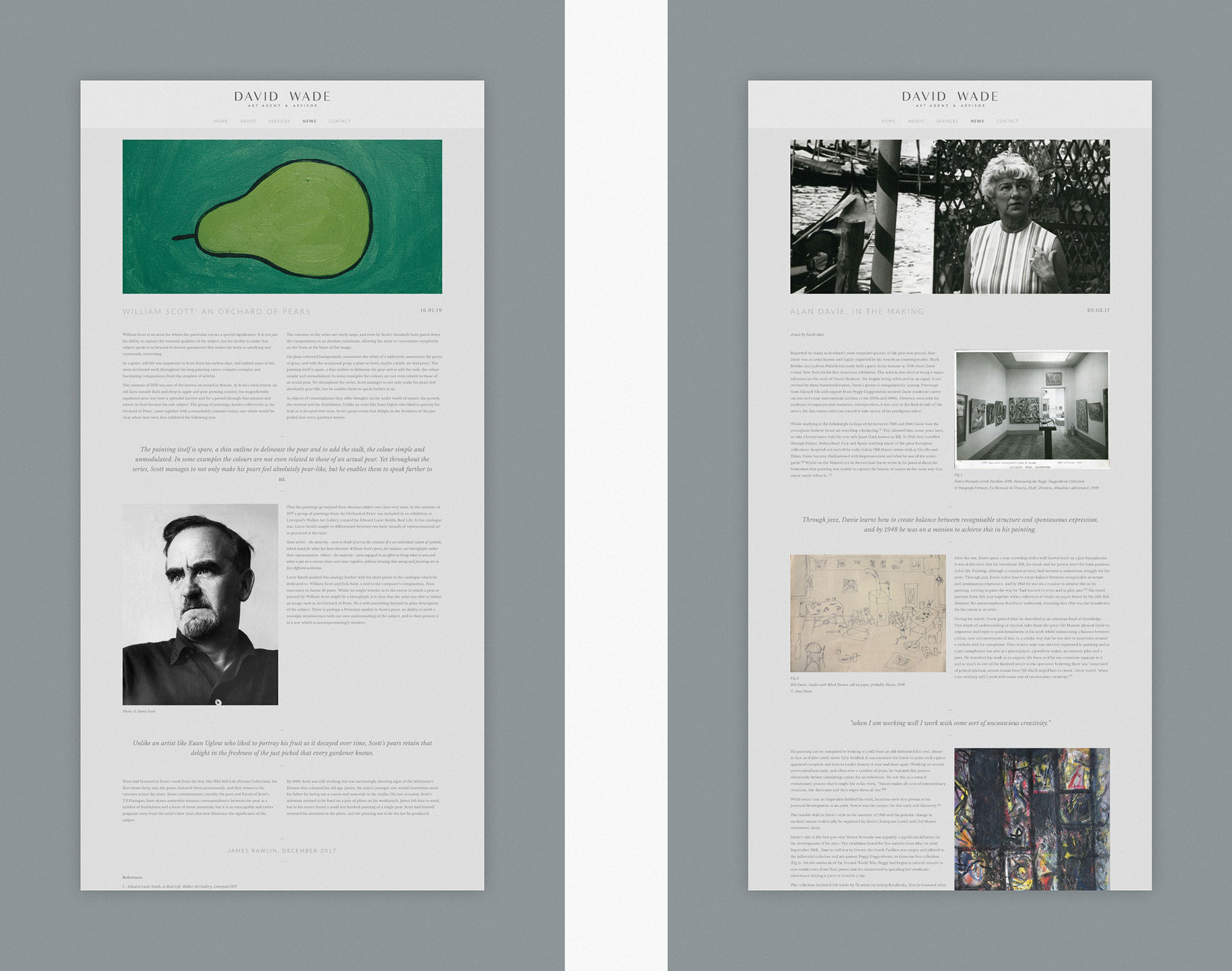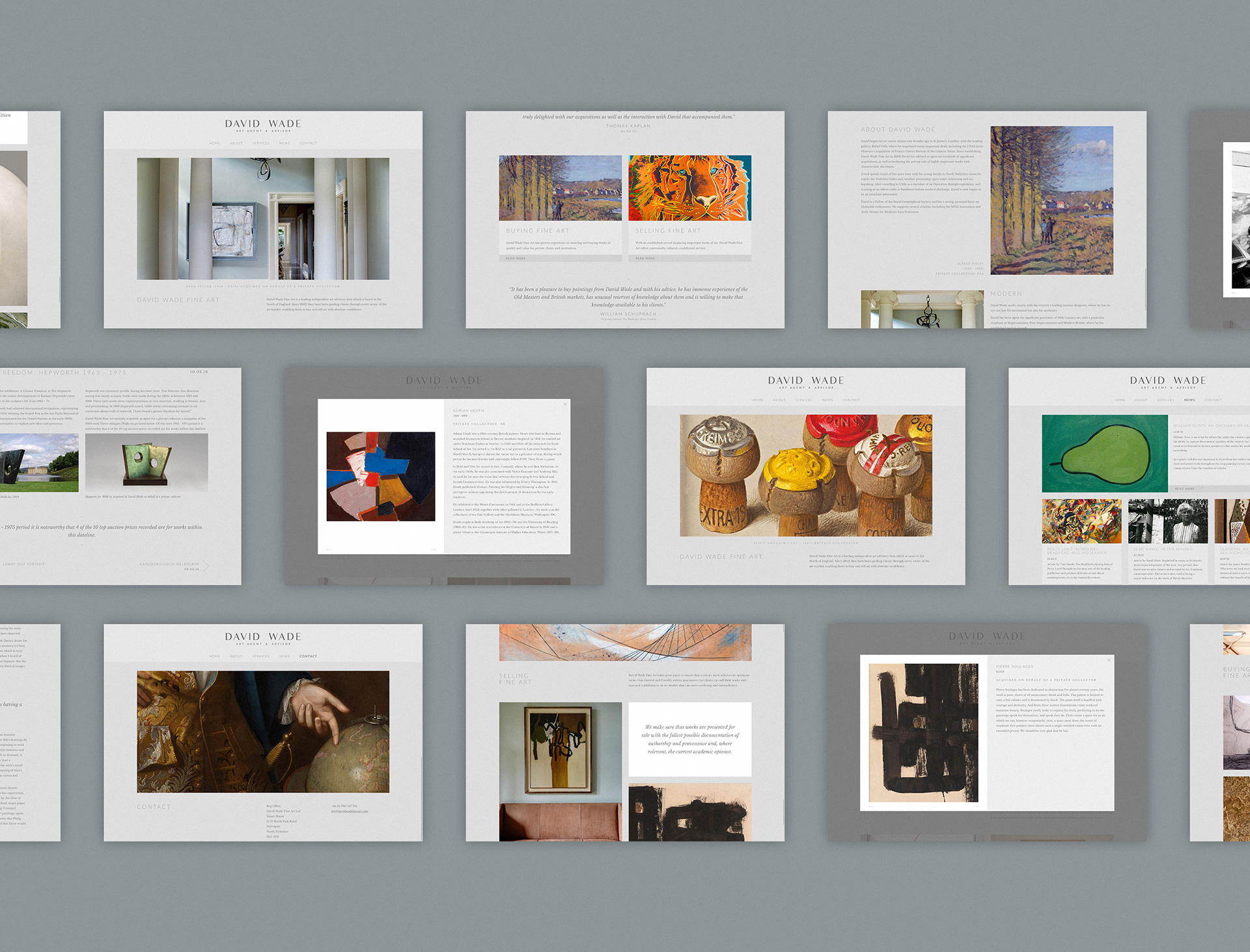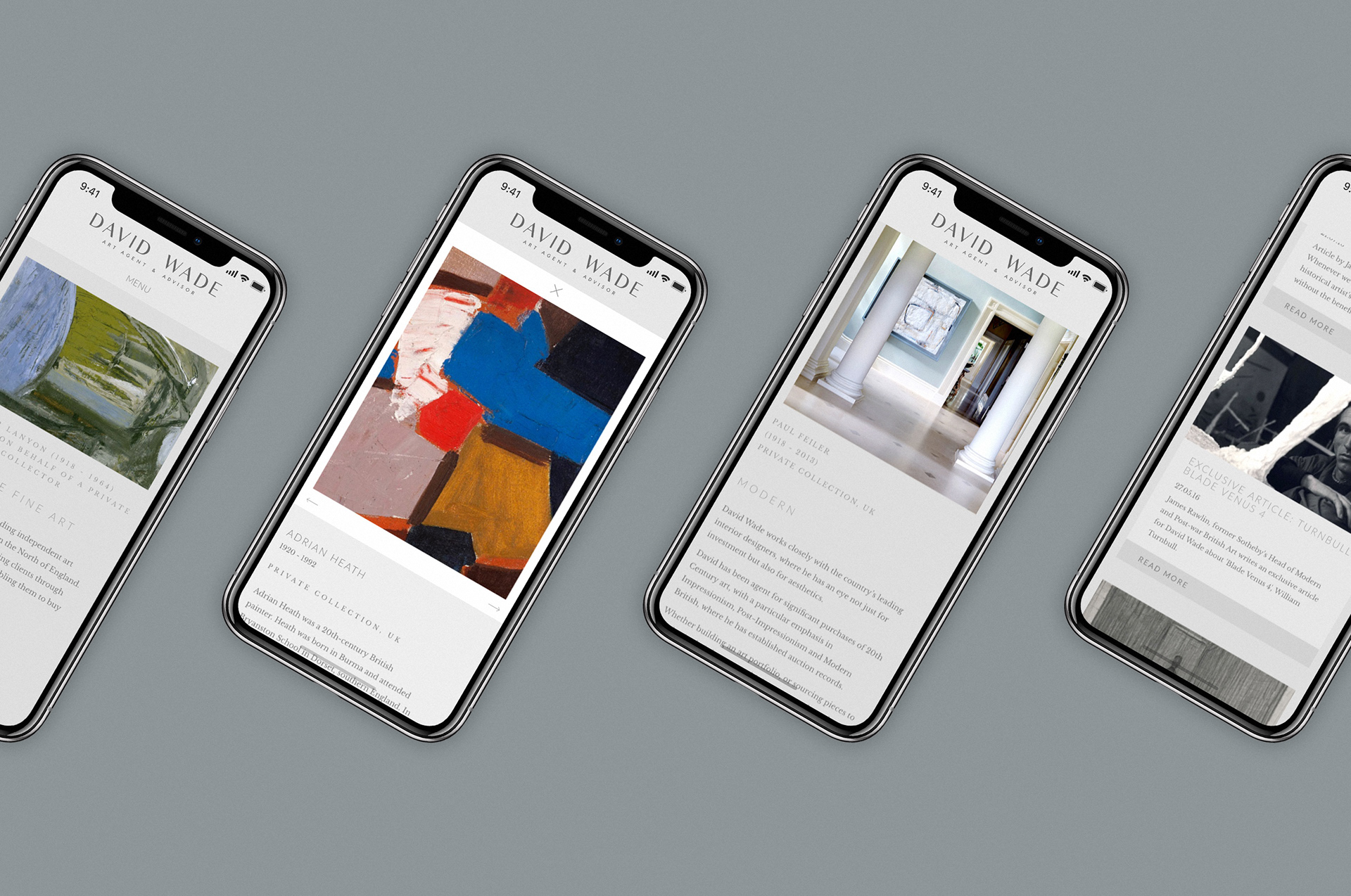 Completed at Agency Forty.