Biker Bespoke is the joinery division of the long established Yorkshire brand, Biker Group. With an expanding speciality base, a complete rebrand was required to attract the right customer and fully show the capabilities and quality of the brand. A new name, logo and visual identity was developed including new photography, stationery, print, ads, brochure and website, all showcasing the wide range of joinery done by the brand.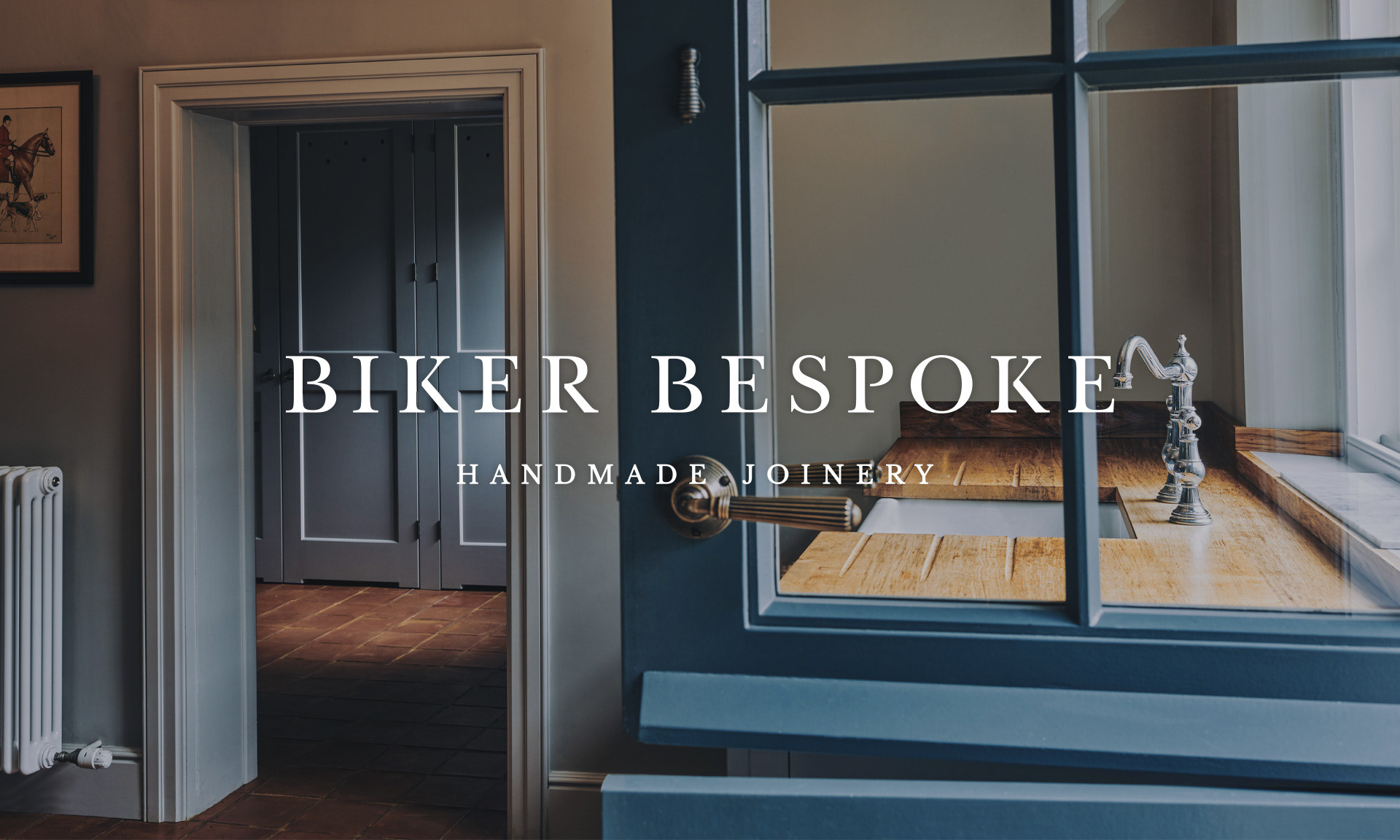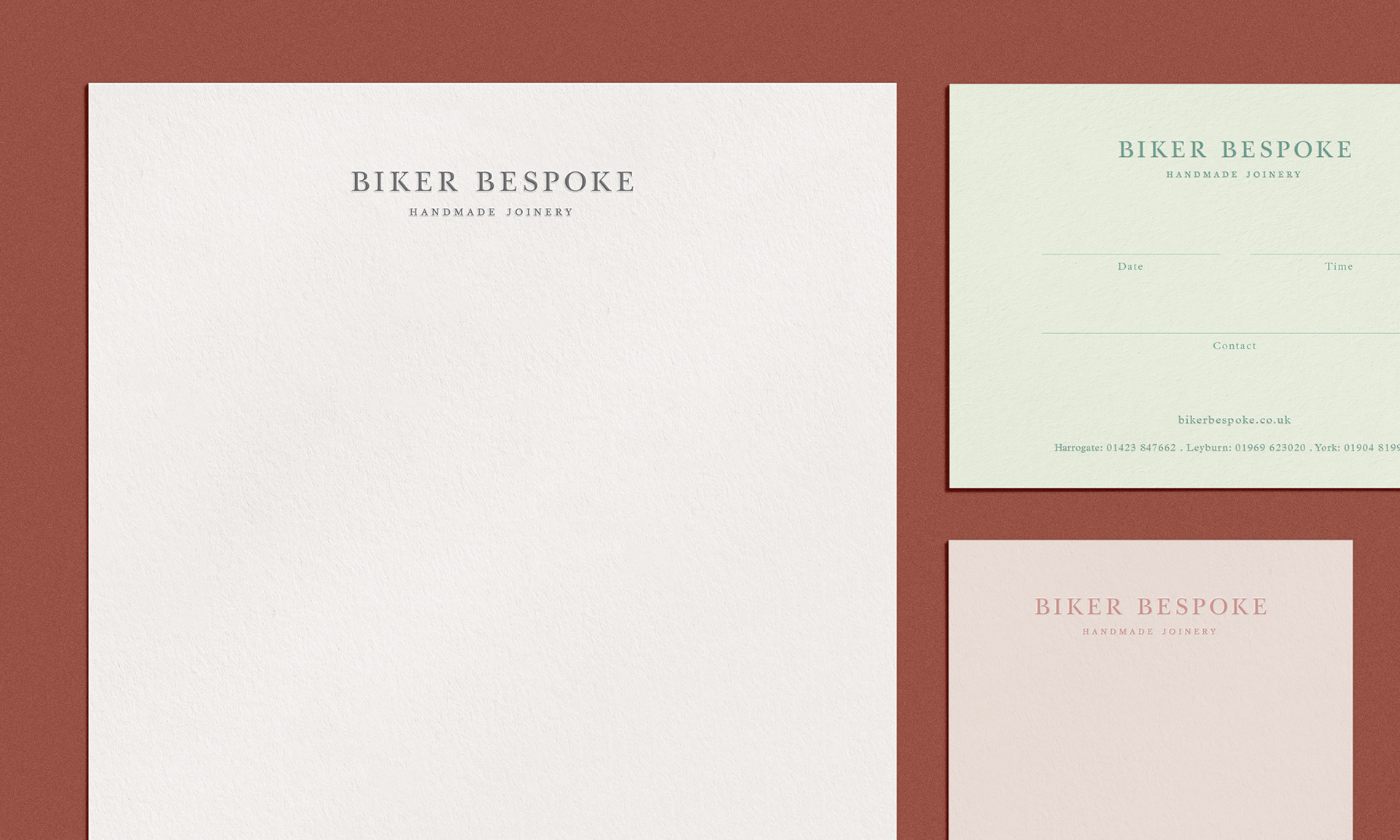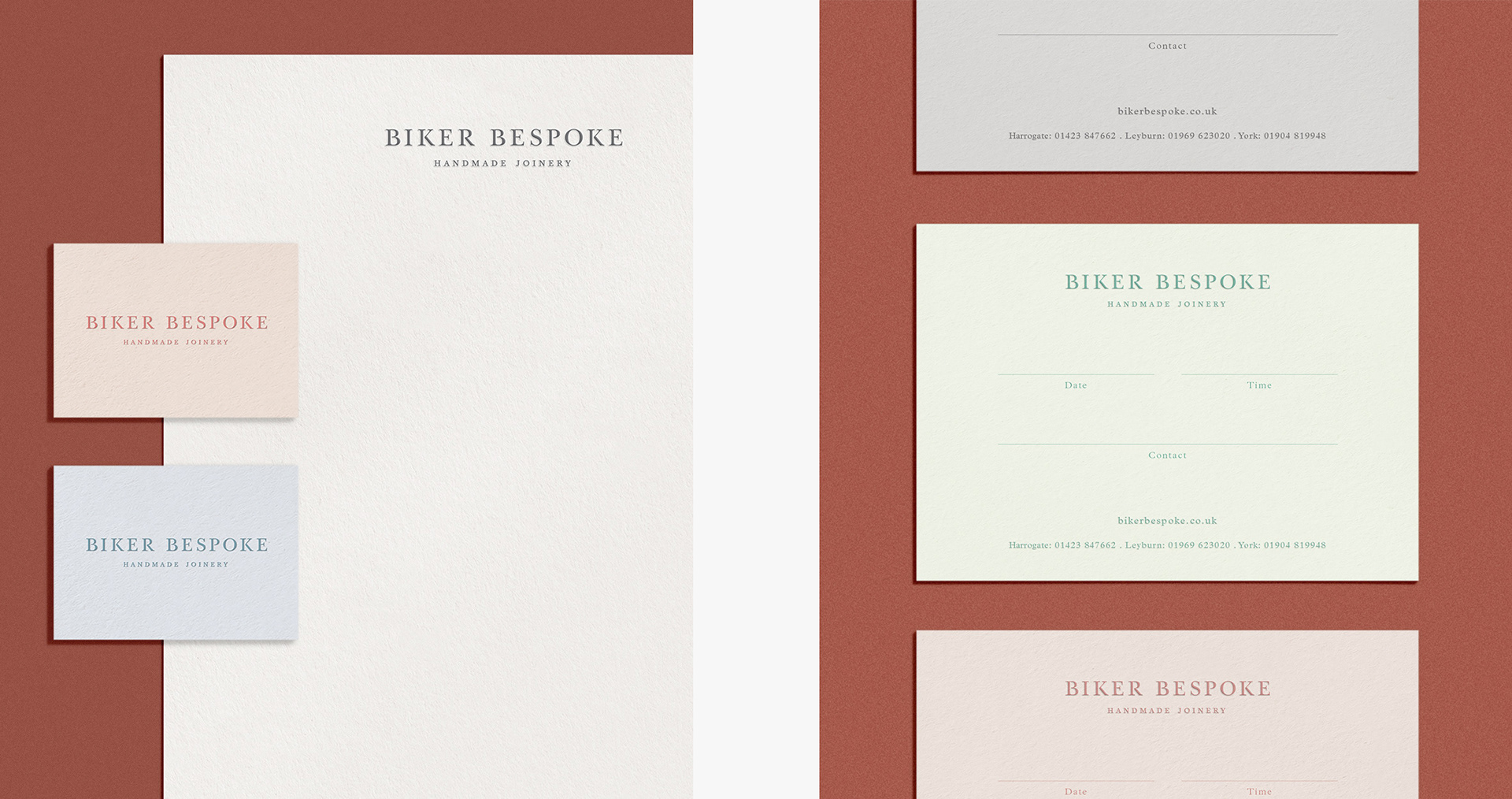 With a large number of successful projects under their belt, the majority of which included full refurbishment of homes, photography was commissioned. These show the wide variety of joinery completed by Biker Bespoke, ranging from entrance doors to cabinetry and bespoke interior fittings.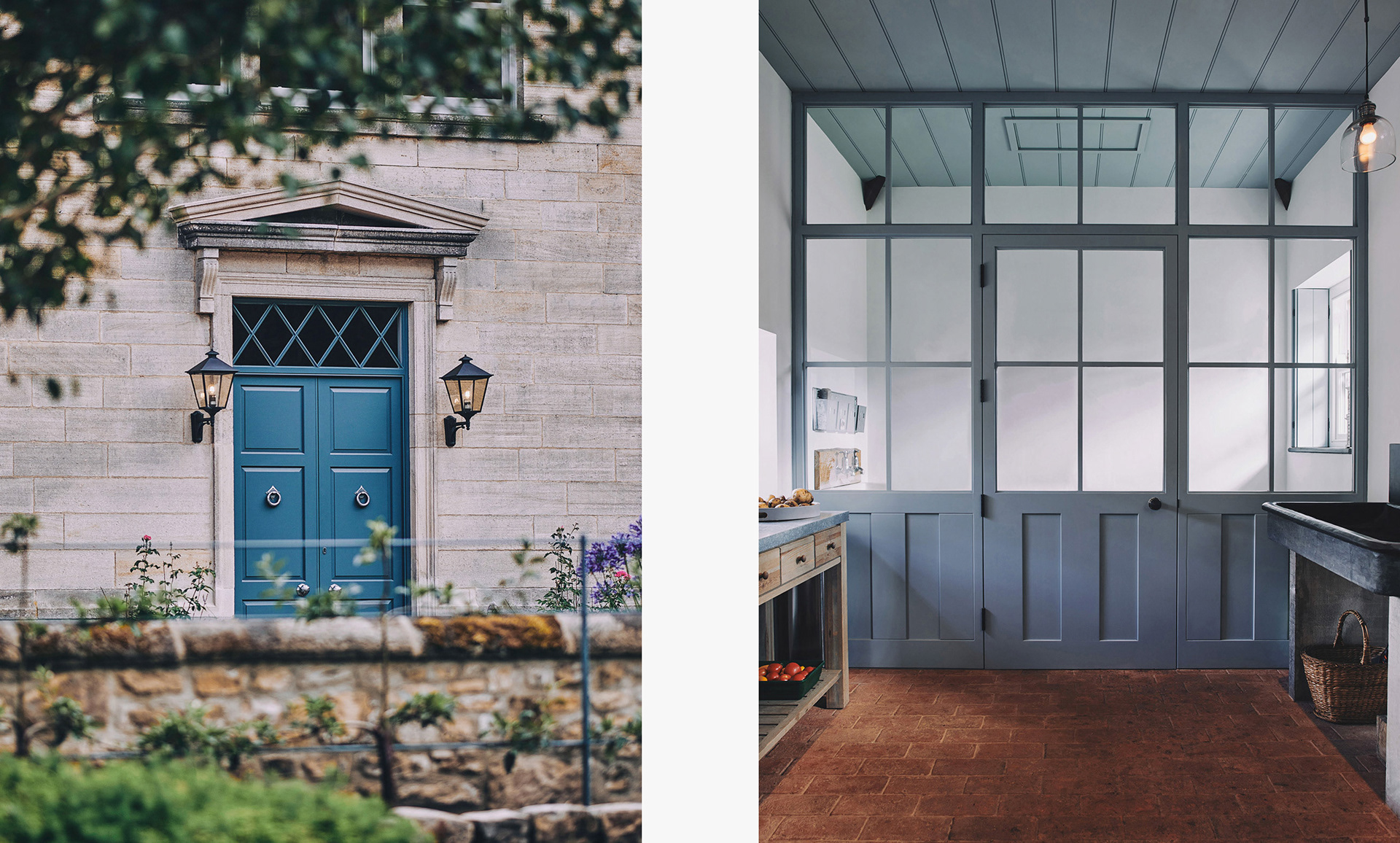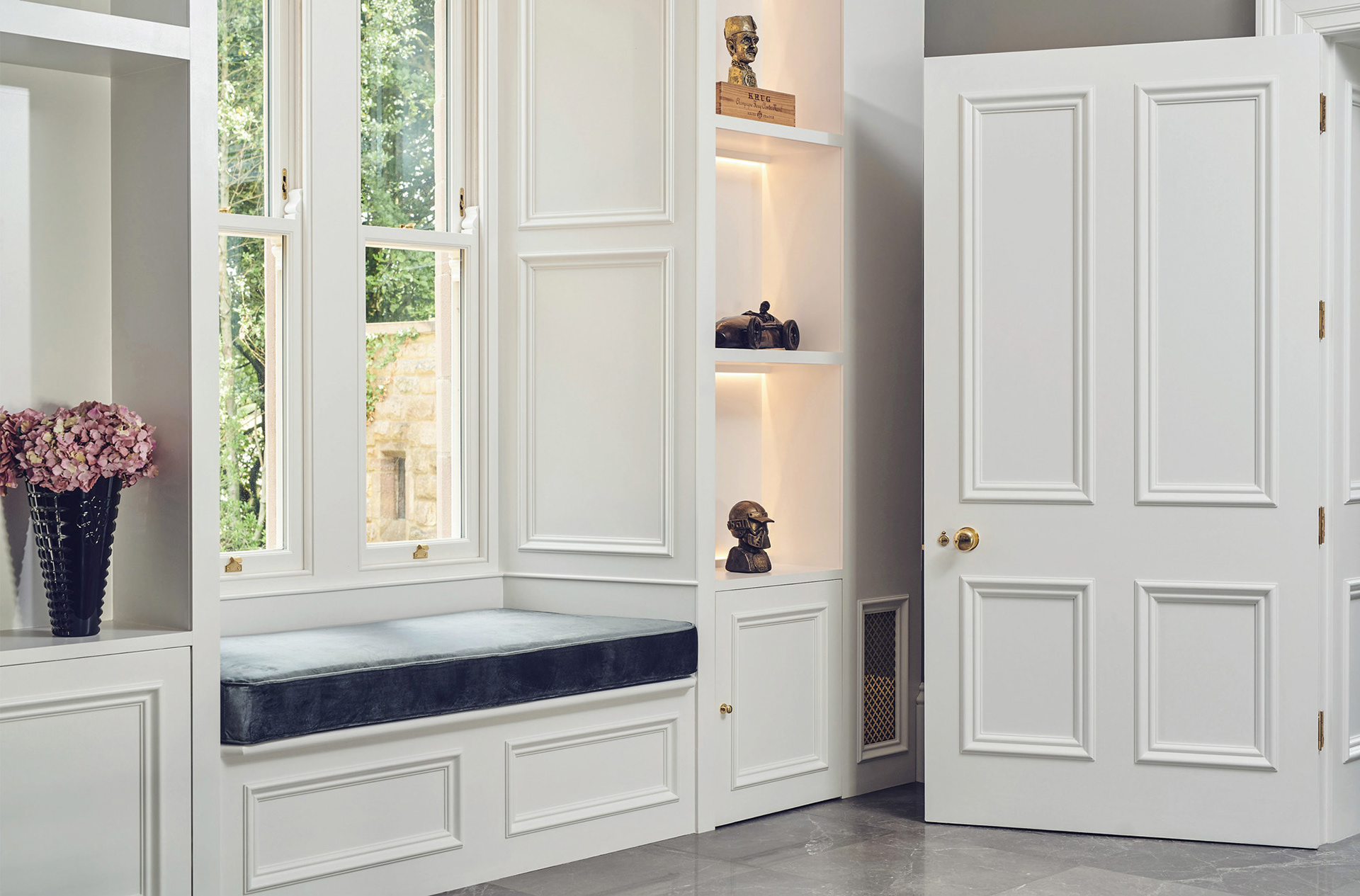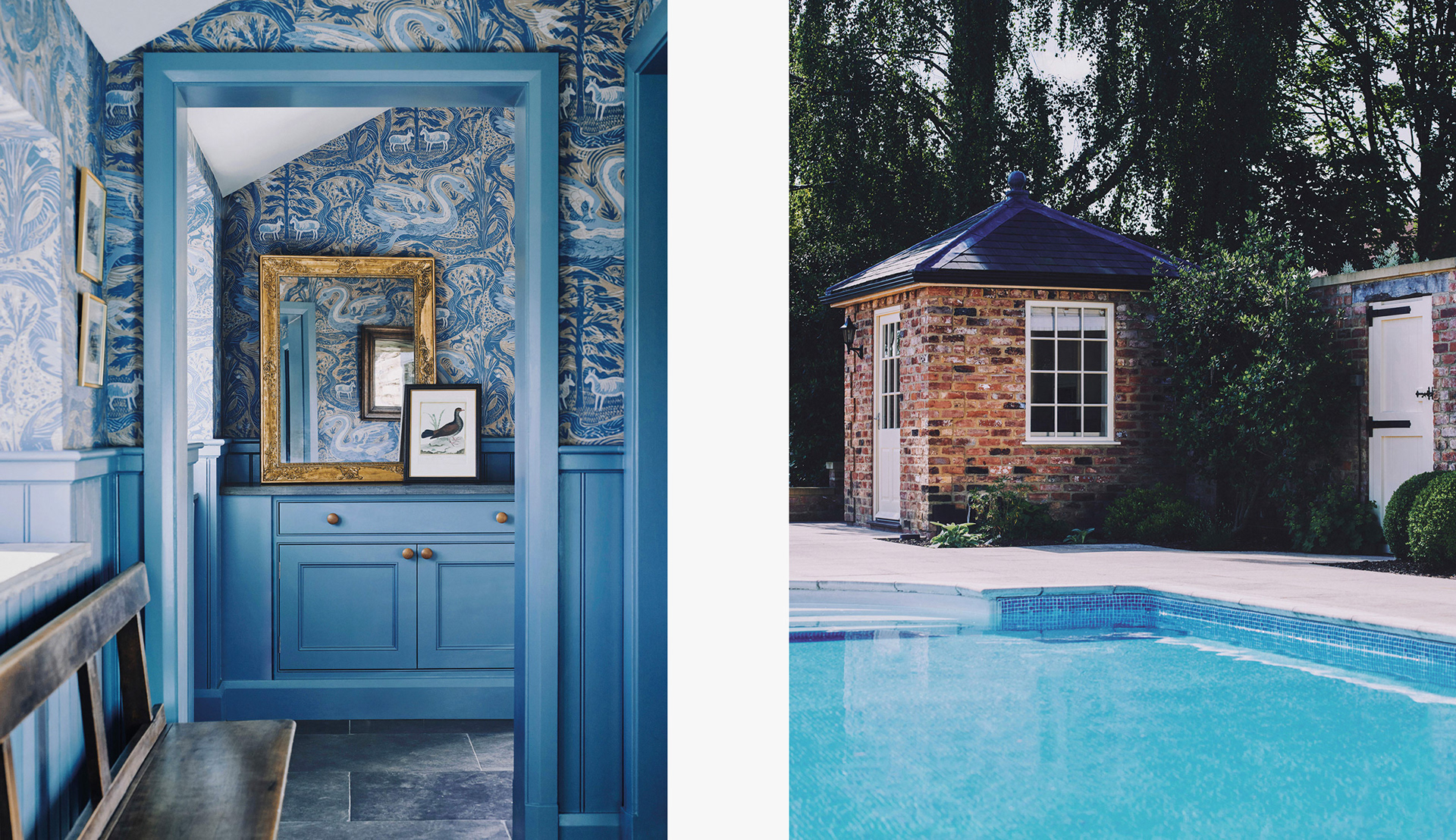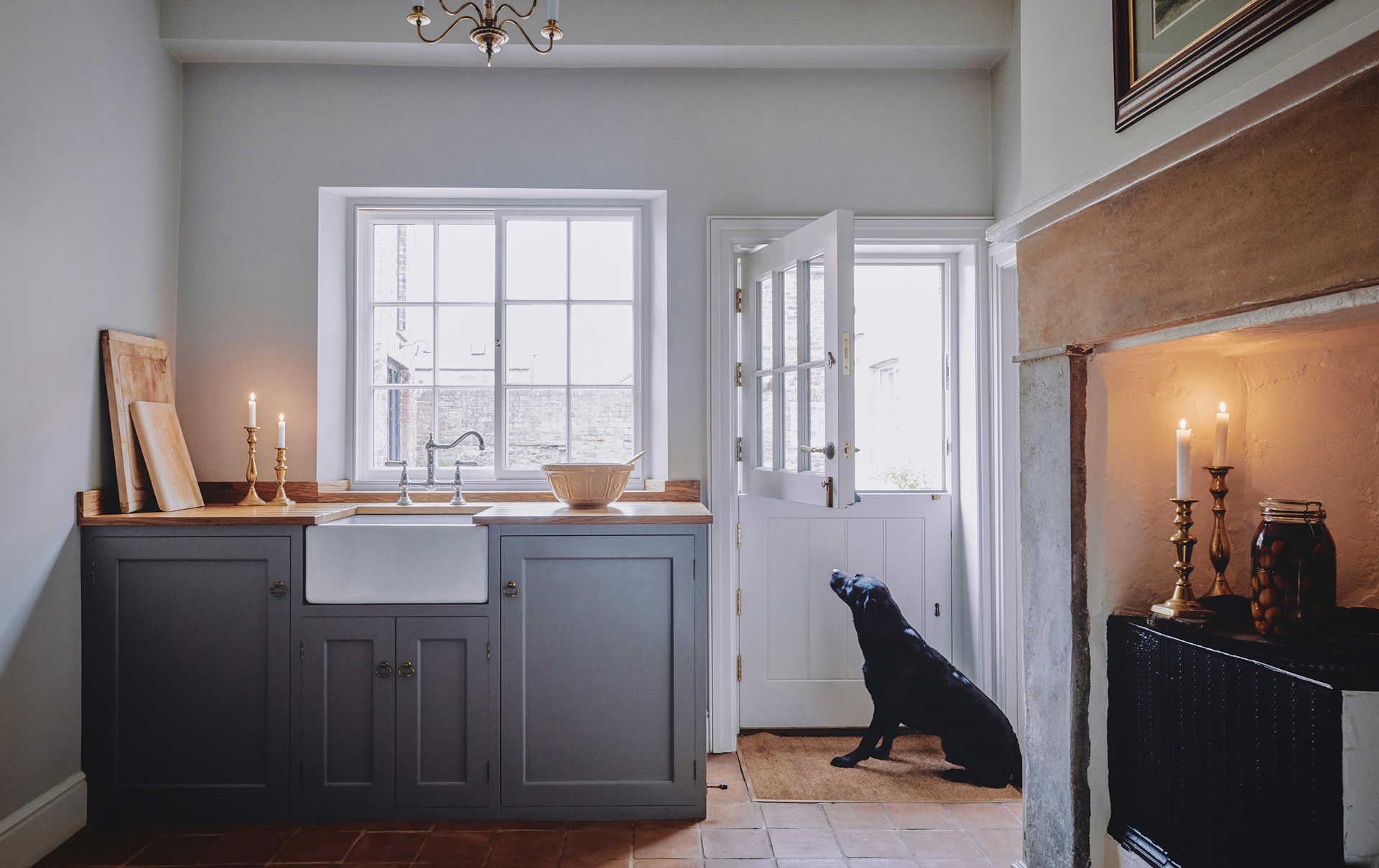 Keeping the focus on the brands sense of friendliness, honesty and quality, as well as giving a the brand a timeless appearance, the overall style reflects this through the use of a modern pastel colour palette, a mix of traditional and modern typefaces, and honest photography of craftsmanship through to final products. All of these elements were pulled together to sit in open spaces, creating a light and warm tone.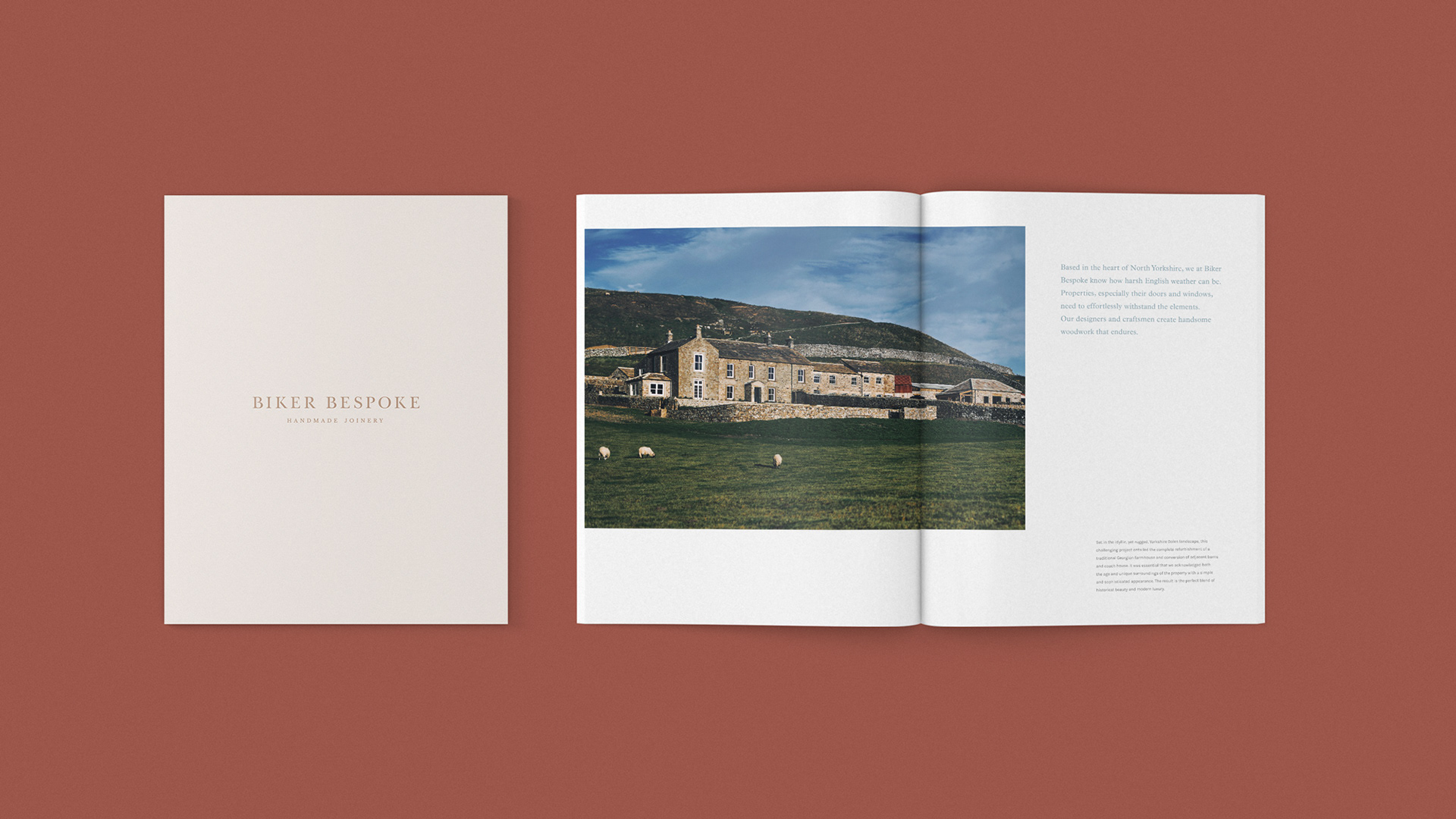 For launch, and for future promotion a set of ads were developed, putting the focus on the photography and using the brand colours to complement softly against the colours in the chosen image. Each ad focusses on an exterior or interior service provided by Biker Bespoke, from exterior entrance doors to interior bespoke cabinetry.
The website focusses on showcasing the services and final outcomes of the brands projects. Large imagery is teamed with quirky text layouts and subtle colours to push the warm and friendly tone of the brand. For transparency, two brand films were created for the site, showing the workshop craftsmanship, contrasting against the photography of the exterior and interior projects completed.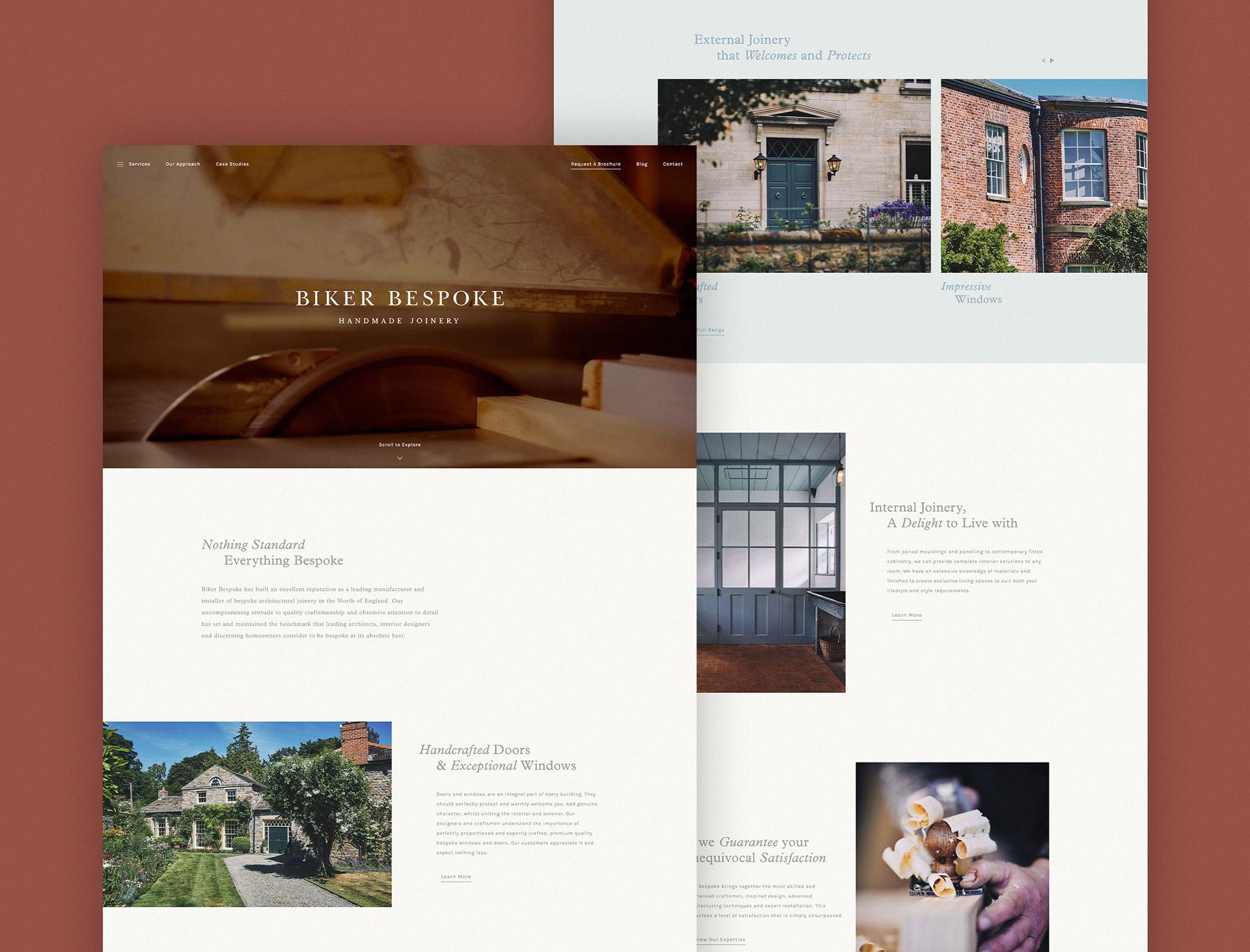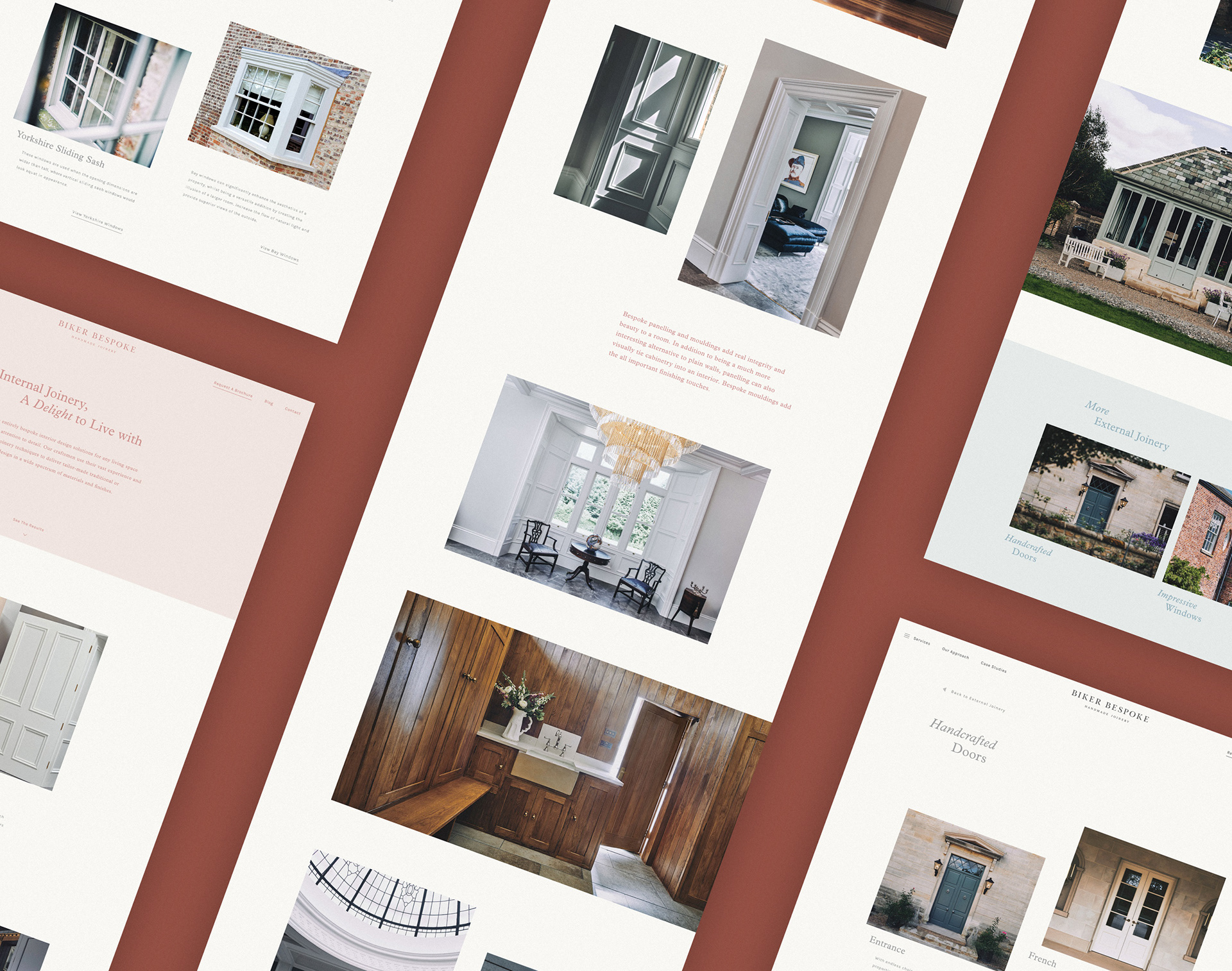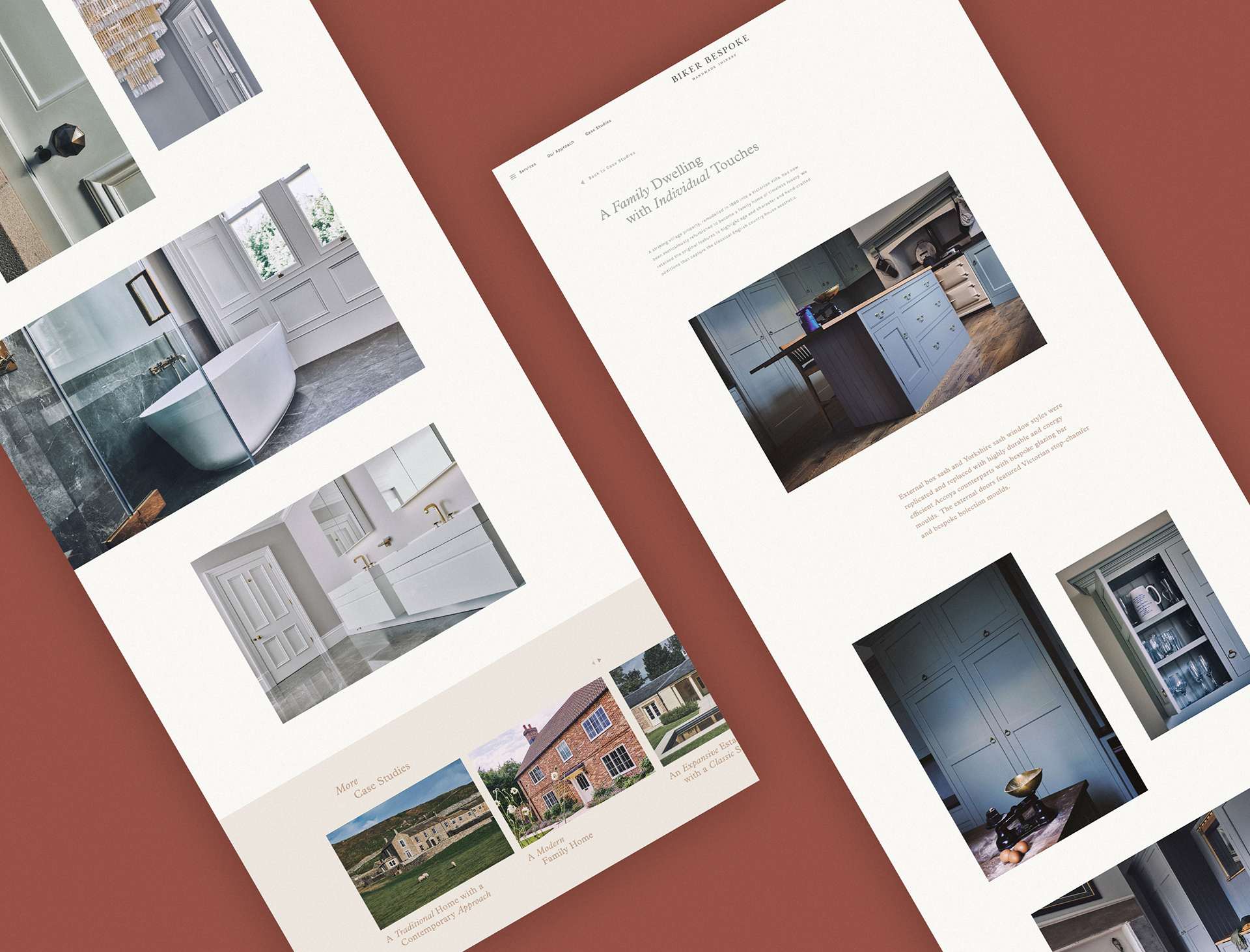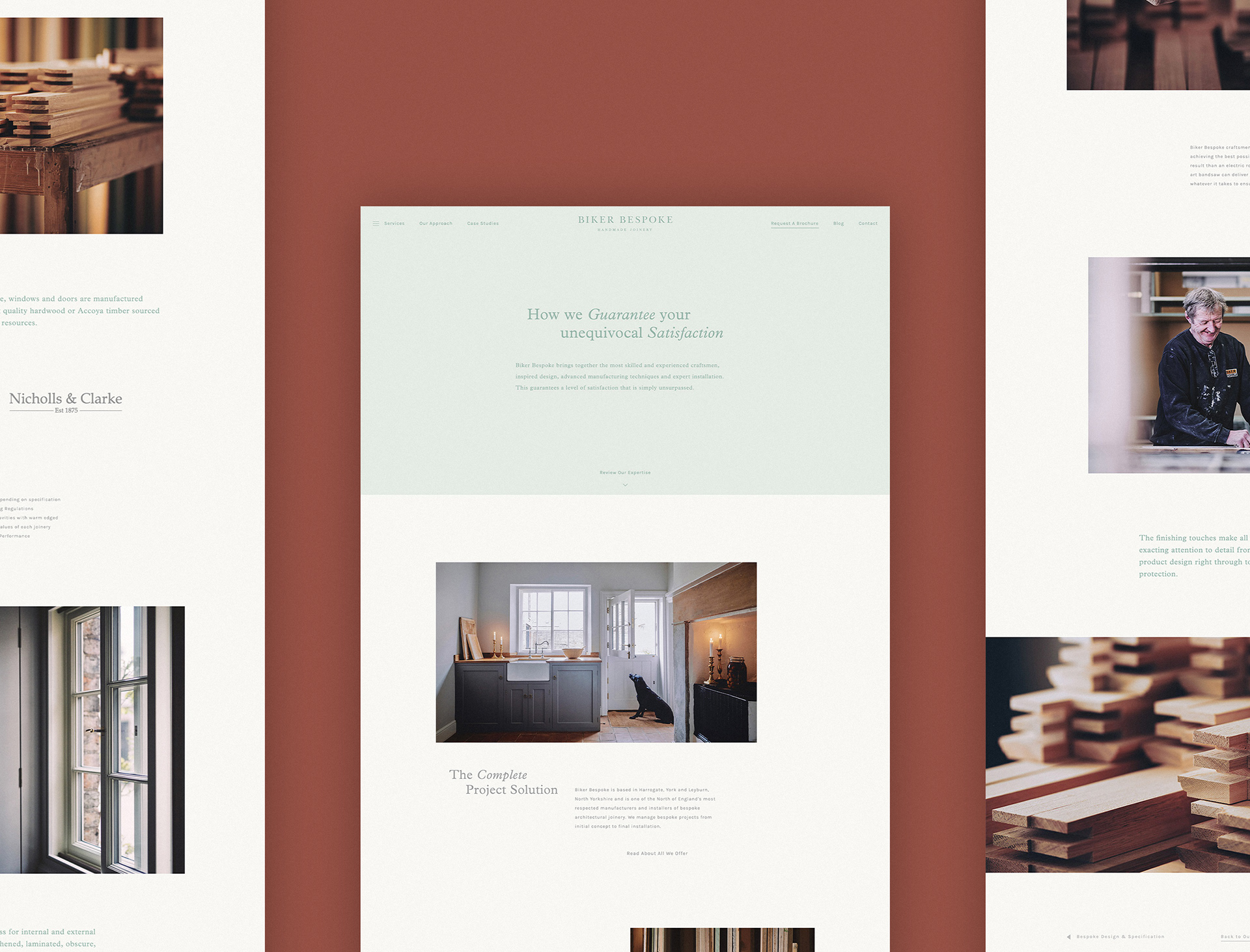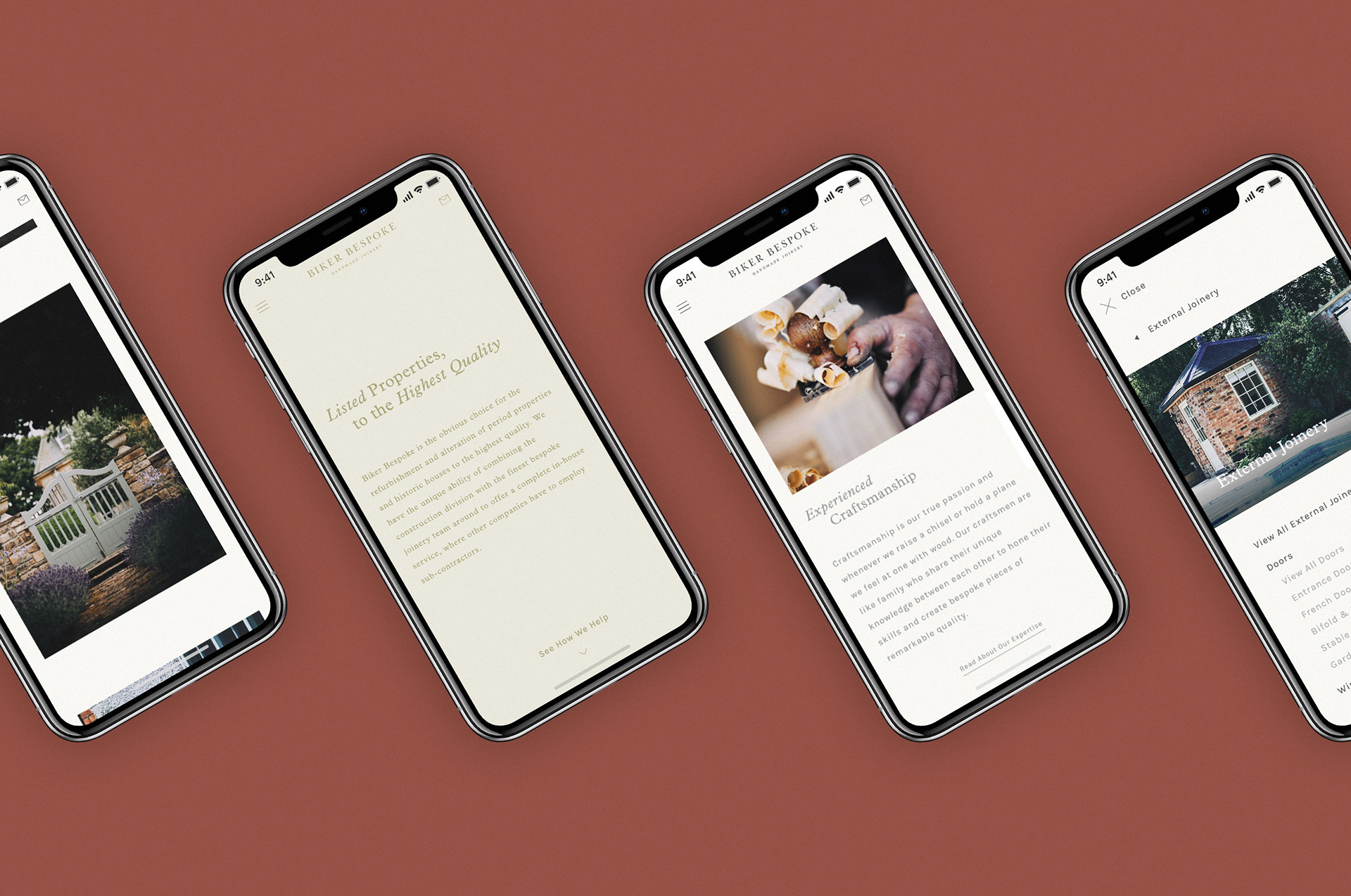 Completed at Agency Forty.