Print Waiter is the UK's first online menu template editor for the hospitality industry. It provides menus and more, given in an online in-line editor environment where users can input their content while keeping professionally created designs. 
A full e-commerce website was created with a suite of over 150 unique designs, each with 9 formats across a range of hospitality promotional materials. A bespoke editing system was developed so all designs are fully customisable.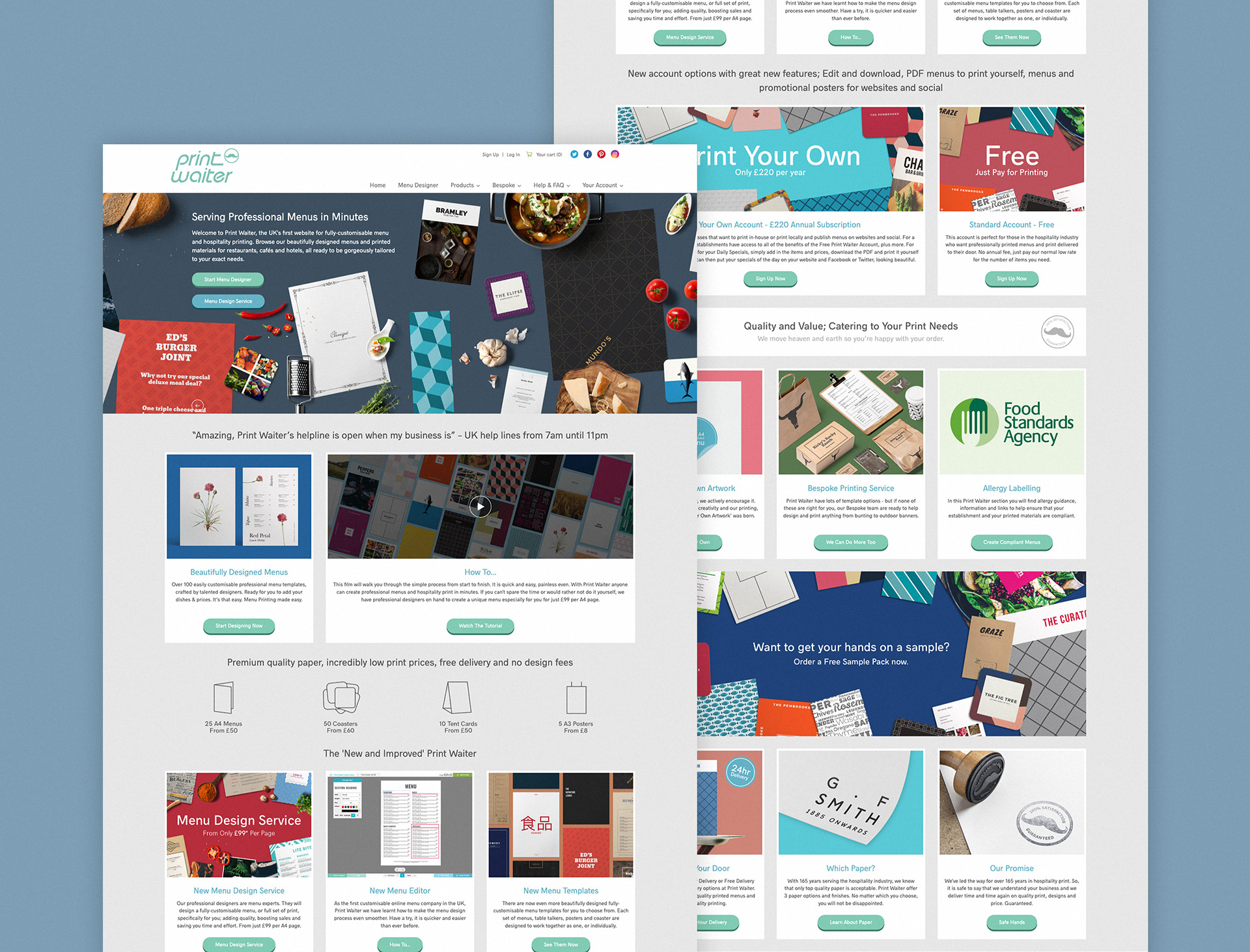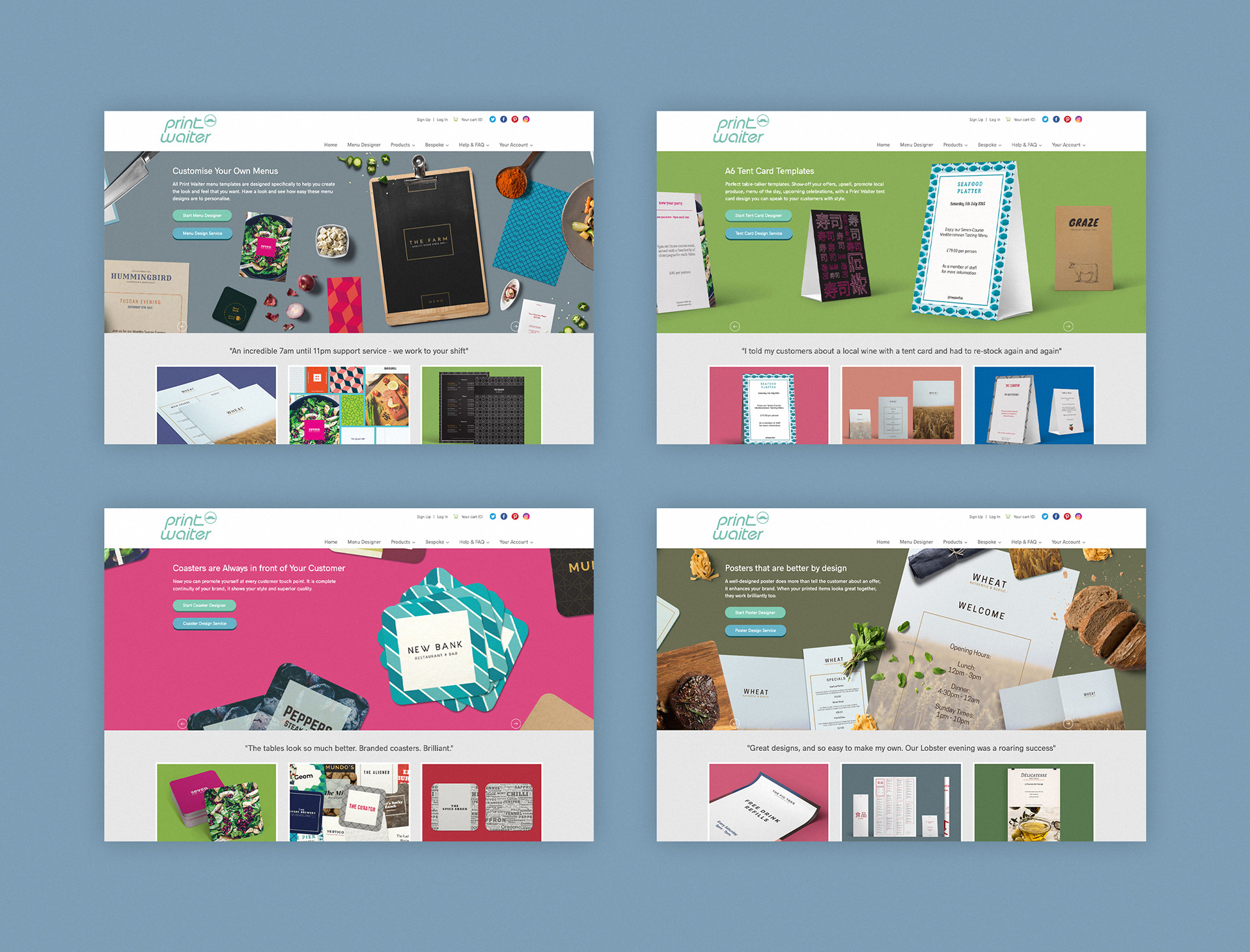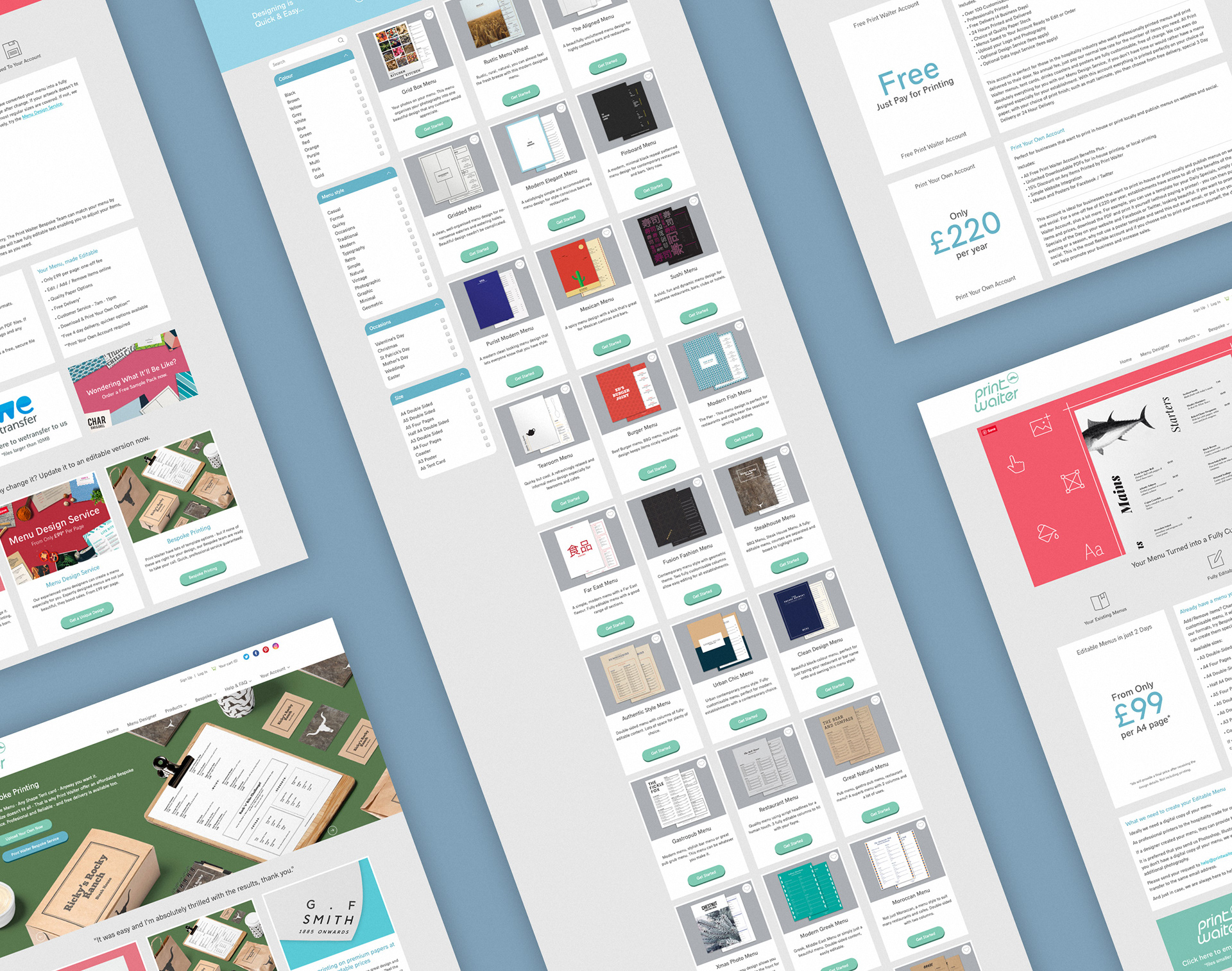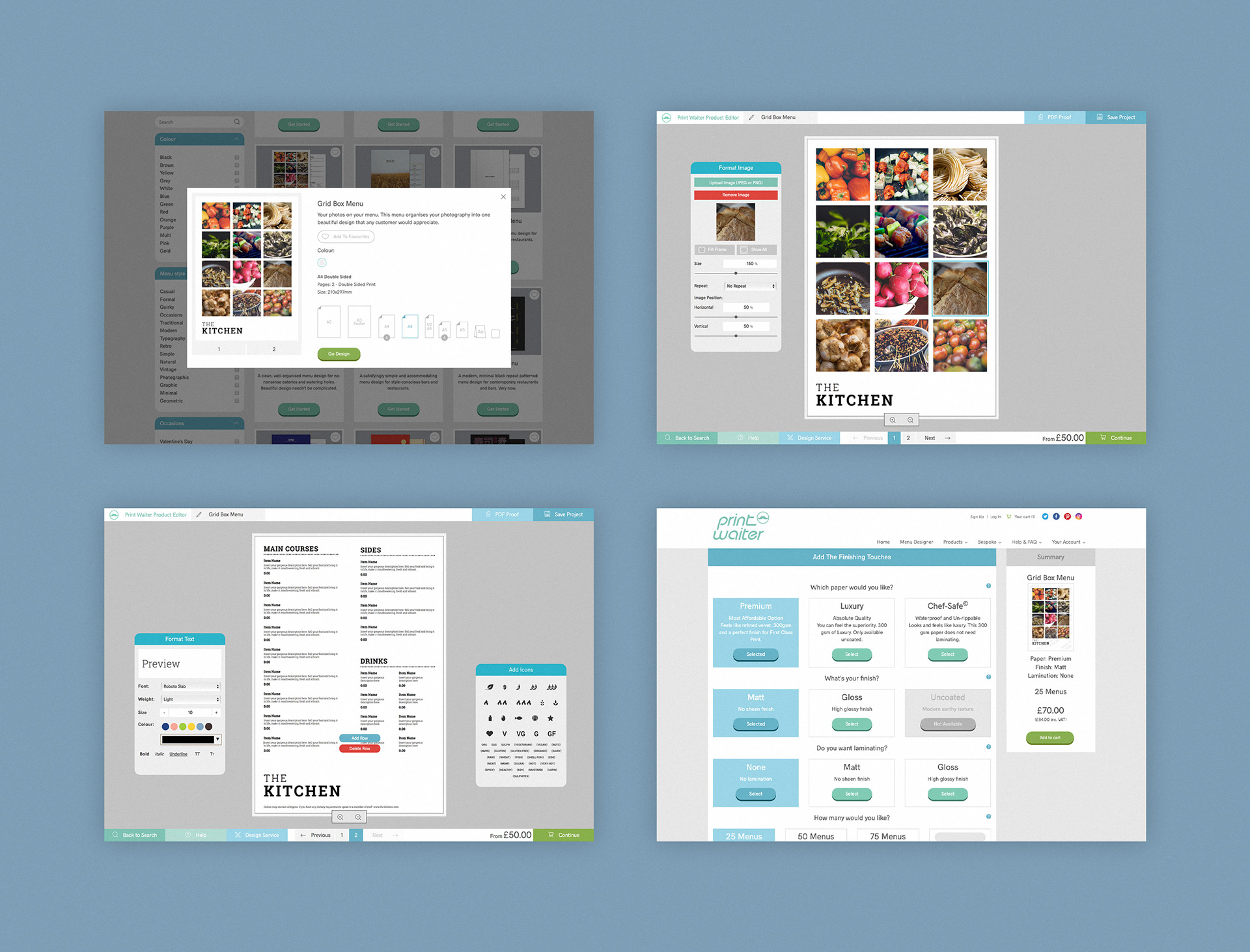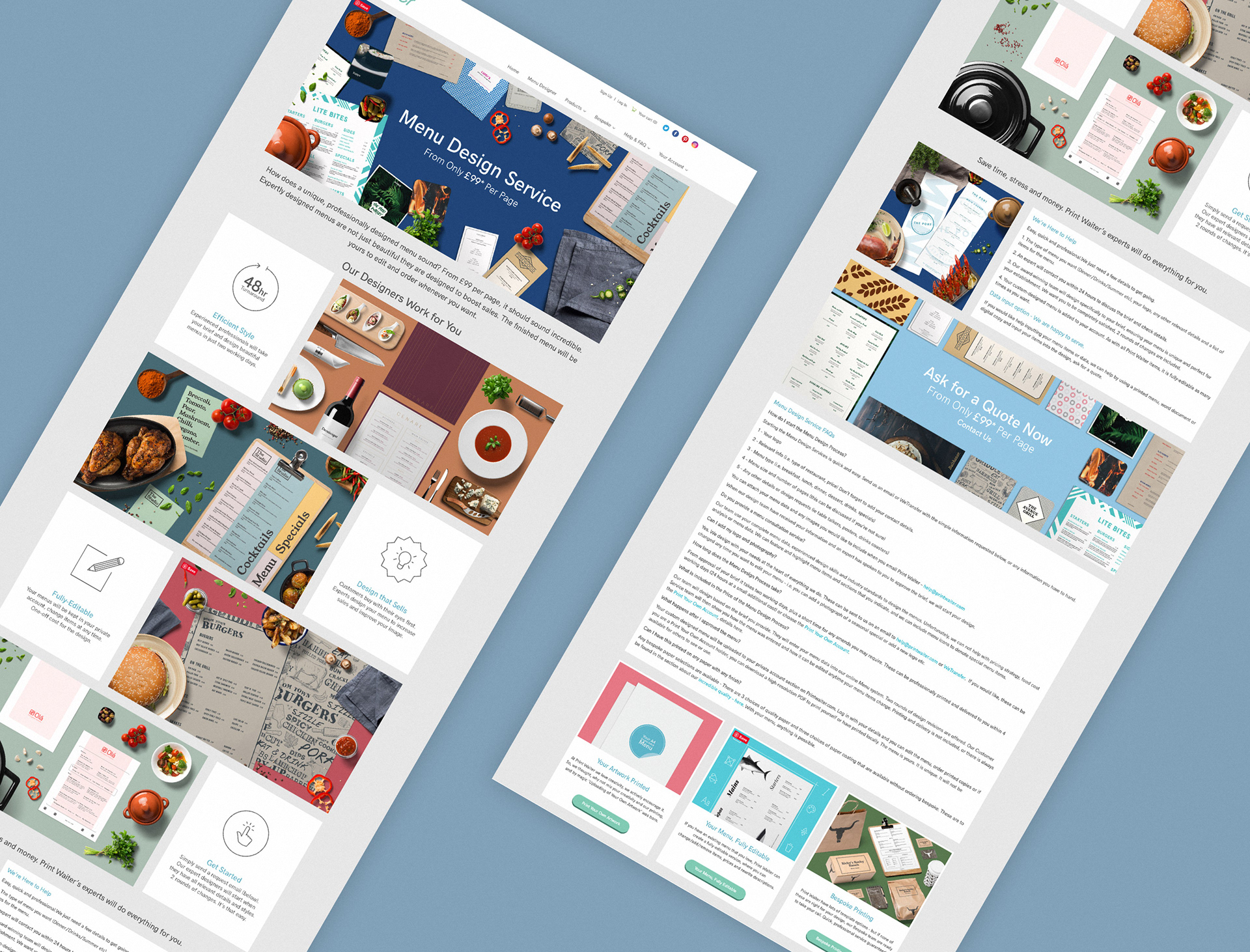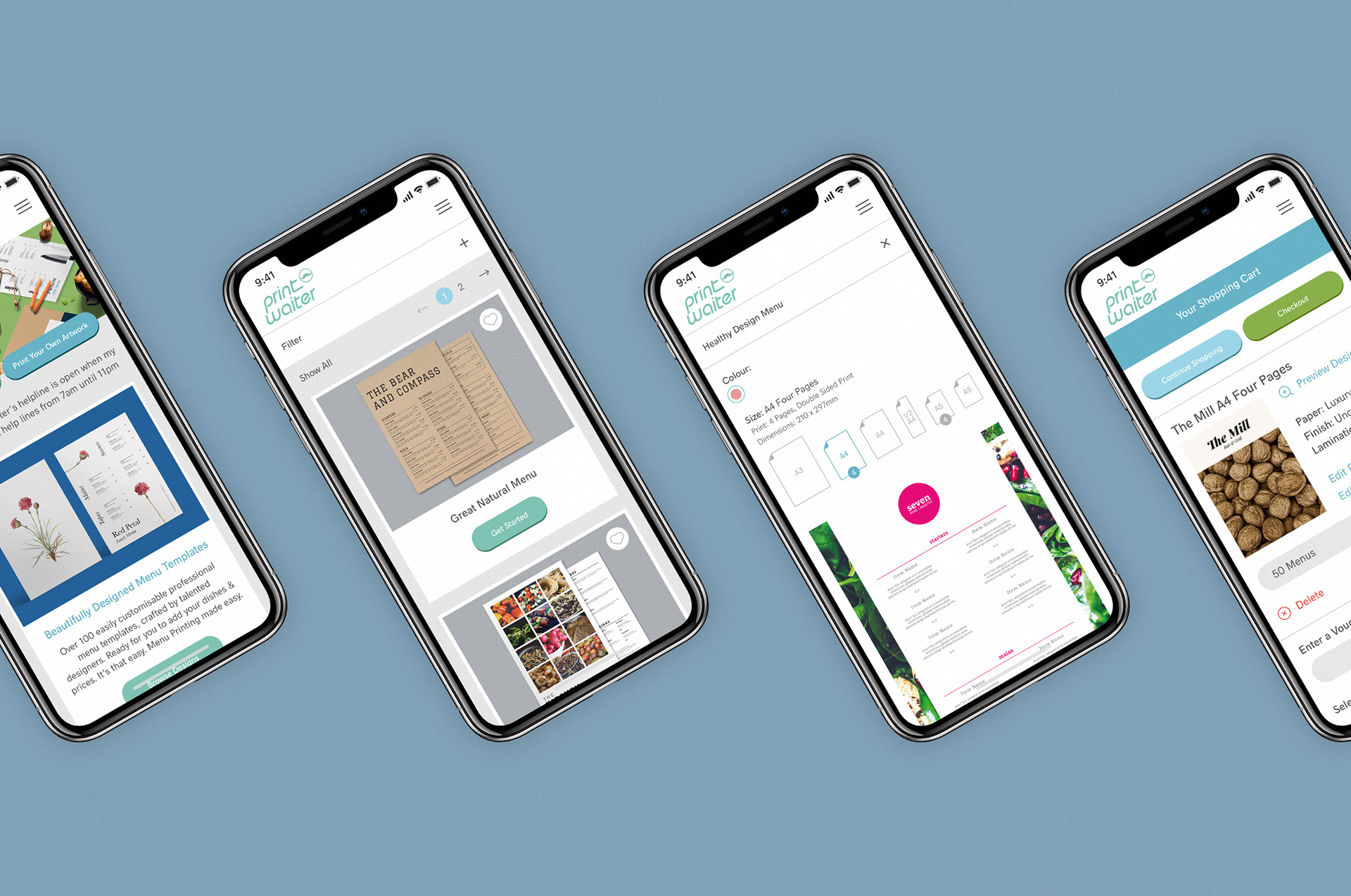 Completed at Agency Forty.